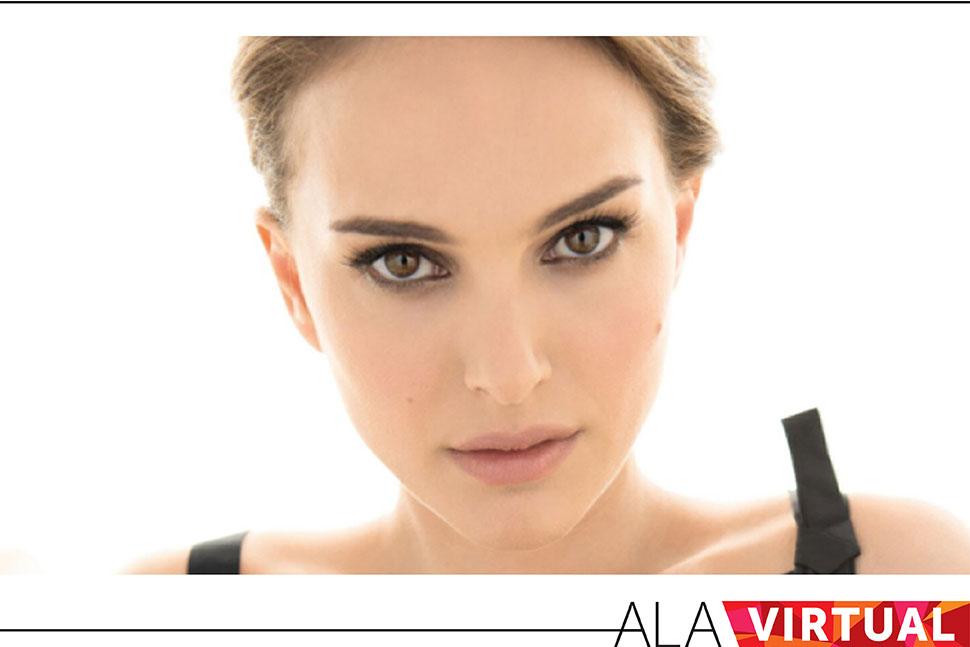 Natalie Portman has tackled many roles during her professional life—Oscar-winning actor, director, producer, activist. Now she can add "children's book author" to that list.
In her forthcoming picture book, Natalie Portman's Fables (Macmillan, October), Portman updates three traditional children's stories for today's youth. She discussed the work and her perspectives on literacy and books for kids with Betsy Bird, collection development manager at Evanston (Ill.) Public Library, at the ALA Virtual Closing Session June 26.
Portman said the inspiration for the book sprang from picture books she received after her son and daughter were born. She said the books were gendered towards each child: traditionally male-centered works about trucks and firefighters for the boy, and more empowered, feminist works with strong female characters for the girl. Portman wanted to flip that.
"Boys need those books too," she said. "Nobody's getting those books [with strong female characters] to the boys." Portman also wanted to create a book that was more equitable in its depictions of gender roles.
"You want to say to a child, 'The world is open to you,' but what bothered me was reading a lot of books that were overwhelmingly male-centered. Even in the world of animals [in some books], there were still all male characters," she noted. To fix that, Portman said she would switch characters' pronouns or make them gender-neutral when reading books to her kids. It inspired her to create new versions of beloved tales with an eye towards inclusion and equity.
For her book, Portman focused on three classic stories: "The Three Little Pigs," "The Tortoise and the Hare," and "The Country Mouse and the City Mouse." She chose them because they were favorites of hers and because they focus on animals. She hopes it will make kids rethink their relationships with them, too.
"I became a vegetarian very early," she said. "And I think a big piece of it was reading stories and watching cartoons where animals had feelings and personalities. I related to them."
Portman believes that books can help kids develop empathy, while lack of equitable representation can stunt it. Girls at a young age are often forced to "get into boys' heads" by reading male-centered books, Portman said, while the inverse is rarely the case. It can have long-lasting effects, she said.
"A lot of stories about bad behavior in men have a lot to do with them not even considering what a woman is feeling or what a girl is thinking," she said. Portman hopes her book can help break that cycle by presenting life as it really is.
"It's not political; it's not weighted," she said. "It's just making [these stories] reflect our world."