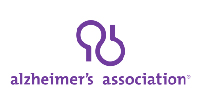 In 2013, 5.2 million people were diagnosed with dementia, including Alzheimer's disease. By 2050, as many as 13.8 million people may be affected. As these numbers increase, libraries are faced with the challenge of providing resources to both those with the disease and their caregivers. "Five Million and Counting: Serving Patrons with Alzheimer's and Dementia," a panel discussion held Thursday afternoon, March 13, at PLA 2014, examined the issue and provided resources and advice.
At the beginning of the session, panelist Miriam Lytle of Gail Borden Public Library (GBPL) in Elgin, Illinois, asked those in the capacity crowd to raise their hand if they have cared for or know someone with Alzheimer's or another type of dementia. Close to 90% of attendees raised their hands high—a sobering visual reminder of the disease's impact.
"It's a difficult thing to do in our lives, caring for someone with a debilitating disease, and now we're asking public libraries to do the same," said Lytle, whose husband has multiple sclerosis. "There's a bias in public libraries toward head counts, and this goes against that. This is about one-on-one and small group interaction."
Lytle was one of three presenters from GBPL, and for good reason. The library was awarded a Carnegie-Whitney Grant for its Tales and Travel Memories Project, a program that takes dementia patients on adventures around the world using books and other library materials. The project was the brainchild of Mary Beth Riedner, former head librarian at Roosevelt University in Chicago, whose husband was diagnosed with early onset dementia. Using IFLA's guidelines for providing library services to people with special needs, Riedner created 24 programs over the course of two years that catered to Alzheimer's and dementia patients. Library volunteers travel to nursing homes or resident care facilities in the community and bring with them resources that can re-create a trip to a US state or foreign country: large print, easy-to-read books, travel guides, or colorful art and architecture books that are read aloud to those whose cognitive skills vary in range from active to passive; music and food specific to the region; fake passports that simulate the travel experience.
The entire program is predicated on engaging patients, sparking their memories, and keeping their minds active. "Alzheimer's does not always destroy literacy or the ability to read," said Karen Maki, GBPL deputy director. Tales and Travel hopes to help maintain, and possibly restore, these skills.
The panel also featured Ann Moore from the Schenectady (N.Y.) Public Library, who detailed an outreach program that her library undertook. Volunteers visited retirement homes and brought with them books and films for the residents. Over the course of six years, the program grew into a successful endeavor. She told how the patients anticipated the library volunteers' visits, and library staffers witnessed how books and materials opened patients up and jogged their memories. Unfortunately, budget cuts and volunteer disinterest led to the program's dissolution.
Moore shared five rules she created when working with dementia patients, including those with Alzheimer's:
Be flexible;
Be patient and be prepared to repeat yourself when talking;
Speak simply and clearly and always look directly at the individual you are talking with;
Keep a sense of humor and don't take things personally;
Remember that they're people, too, and not every patient is the same. Everyone's needs are different.
Linda Altmeyer from the Alzheimer's Association Greater Indiana Chapter, Indianapolis, was also on hand. Her descriptions of the diseases, their causes, and programs and services offered by the association were invaluable. They also revealed the pervasiveness of dementia, particularly Alzheimer's, and that much more work must be done to understand and help those affected.