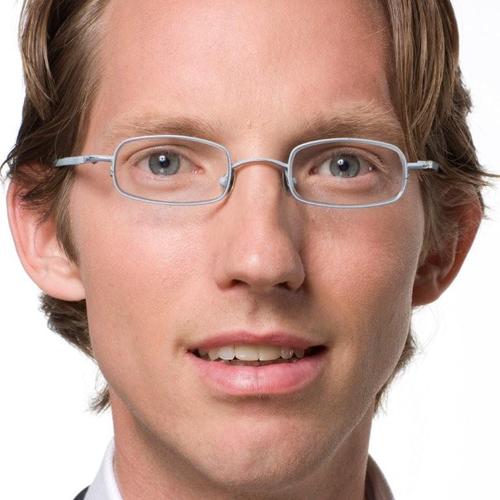 Inspiration can come from the most unlikely places. For Joshua Davis, Wired contributing editor and founder of Epic Magazine, it arrived in 2004 via the most unprofessional, grammatically incorrect press release he had ever received.
The release detailed the efforts of four Mexican teens from an impoverished area of Phoenix, Arizona, who were competing in a national underwater robotics championship against students from MIT and other esteemed universities. He ignored the release initially, but it stuck in his mind for weeks. It was just too odd to believe. Giving in to curiosity, Davis eventually followed up on it. The decision turned into a 10-year-long project that spawned a Wired article, a feature-length film, and a book.
Davis discussed the journey at the United for Libraries President's Program, "From Cover to Screen: Books to Movies," on Monday at the 2015 ALA Annual Conference and Exhibition in San Francisco. He was joined by Rick Jacobs, who produced the film Spare Parts which was adapted from Davis's work, and legendary film critic David Thomson. Their talk detailed the teen's uplifting story and the socioeconomic barriers they faced to fulfill their dreams, but also touched on the mechanics of adapting a real-life story to film and the effects of YouTube and mobile technology on the future of cinema.
"The story was impossible to walk away from," Davis said, when asked why he decided to spend 10 years tracking the lives of the teens to create the book, Spare Parts. The book chronicles the teen's efforts in the underwater robotic competition, but also their lives afterwards. It's a true David vs. Goliath tale. It's also a jarring look at the difficulties faced by undocumented immigrants in the United States who simply want to live the American Dream.
Shifting to the film, Jacobs said it was an uphill battle making it in an era of big budget Hollywood extravaganza productions.
"It was not an easy movie to get made," he said. "It doesn't fit the criteria of films being made now. But it caught our attention."
Compromises were made during production, Jacobs said. Multiple characters were condensed into one for budgetary and artistic purposes and timeline events were altered to create additional drama. The revelations spurned discussions of authenticity in cinema and media overall. Thomson believes that modern society has become intrinsically selfish, blaming social media, YouTube, and the desire for fame. It has had an detrimental effect on filmmaking and society as a whole.
"We live in a culture where there is a profound tension between whether we are important or not," Thomson said. "We all want to matter to the world, but we don't. It puts pressure on storytelling."
Playing devil's advocate, Thomson argued that the film Spare Parts had the potential to negatively affect the lives of its subjects. They would forever be known as the kids in the film, not their real selves, he said.
Davis disagreed. He noted that funds were raised for the teens to attend college after his Wired article was published. Their story was also detailed by Illinois Senator Dick Durbin during a Congressional hearing on the deportation of children of illegal immigrants in the US. Amplifying the story changed the dialogue about immigrants rights, Davis maintained.
"It's a misnomer to think that one film is going to create mass change," Davis said. "But hopefully, film can become part of the conversation."
Joshua Davis on libraries and opportunity.
Joshua Davis on Spare Parts.