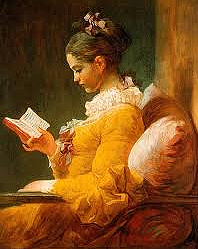 On Sunday afternoon, programming librarians shared their ideas for "out-of-the-box" book clubs.
Janie Hermann, public programming librarian at Princeton (N.J.) Public Library (PPL), shared some of the success stories and troubles her library has had. She stressed the importance of getting to know your community and offering variety, because what's boring to one person may be interesting to another.
Hermann gave an example of the kind of programs that happen at PPL, including authors attending book clubs on their books. "We found it really quashed discussion," Hermann said. "People didn't feel like they could be honest, and it becomes about the author as opposed to the book."
One of PPL's book club series, "Book Journeys," involved choosing themes that would interest patrons the library wanted to attract. For example, PPL had a "Books on Tap" book journey that drew in the 20–30 age demographic library staff members were hoping to capture, but also a variety of other age groups. The series has been on hiatus, but Hermann said that there is nothing wrong with letting a series be temporary.
"Not everything is permanent," she said. "It's fine to let something run its course. You never know when it may come back."
PPL also did book club programs on cooking—especially as foodie fiction grows. "The key to programming is food," Hermann said. PPL worked with a local chef and author who made fresh pasta (what her book was about) for the book club, which they then got to eat.
Hermann also said it was important to promote your book clubs and their variety in your different channels, including newsletters and social media.
Laura Damon-Moore and Erinn Batykefer from the Library as Incubator project, whose presence is mostly online, populate their website with art made at libraries or by librarians or library patrons that is inspired by books. They started the idea of a book-to-art book club and have a strong social media presence.
Damon-Moore facilitates the local Library as Incubator chapter at the Madison (Wis.) Public Library. She reaches out to book club participants and asks them to prepare ideas on what they may want to make during their session on a given week, even sending Pinterest links for ideas.
In these two-hour meetings, participants bring their art supplies to supplement what the library provides, and start making even as they discuss the book. Damon-Moore keeps some coloring book pages for adults on hand in case people come without a particular idea that night, or someone walks in off the street and wants to participate. Other chapters have more structured setups, depending on the preferences of the book club members.
Knowing her community was very important to Erin Shea, head of public programming at Darien (Conn.) Public Library, where most of the population commutes to New York City for work. Noticing that residents were not participating in book clubs or other library activities, Shea decided she'd take the library to them.
"Attendance in our clubs was starting to drop, and staff were spending a lot of their time preparing for them. So we had to try to figure out something new," Shea said.
She began standing on the train platform and around the train station, giving people copies of the book that was being read in book club and set up the meeting place at the bar right outside the station, to make it easier for commuters.
"It's less a commitment if you don't have to get in your car and go anywhere," she said.
Depending on the book, the demographic shifted. When the club read Lean In, it attracted the 20–30 year-old demographic. But sometimes the chosen title was a business book, which you don't necessarily need to read cover to cover; people in their 40s starting coming to the book club and networking. "These book clubs became networking events, and that's how we began to market them," Shea said.
DPL even had a "Back to the Future" ebook club, at which library staff taught patrons about public domain books available for e-readers and copyright. Shea recommended public domain as a great option for ebook clubs since most of them are free or very inexpensive.