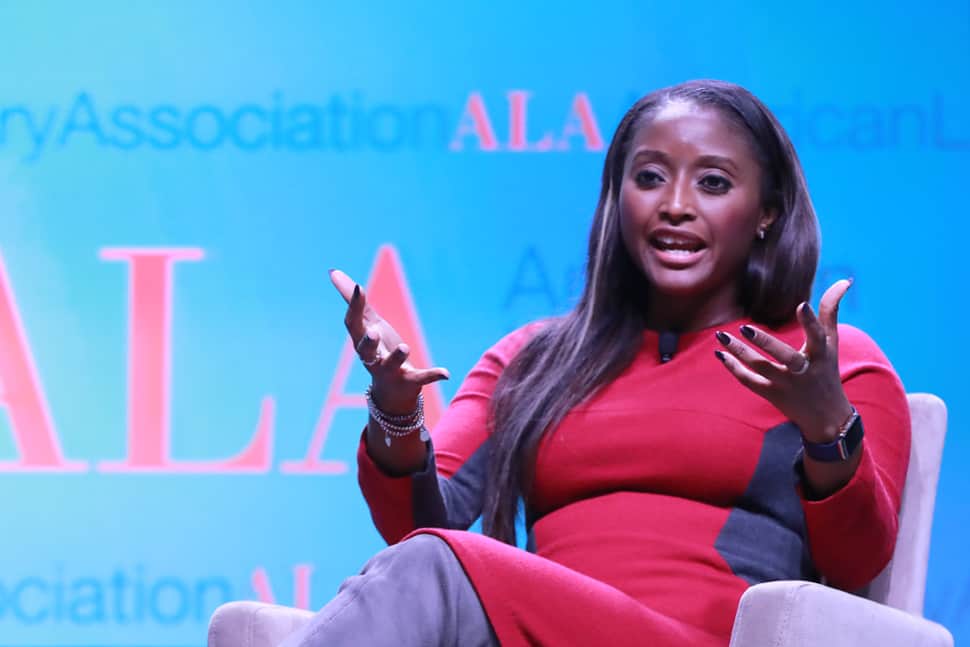 Isha Sesay wants to tell the stories of women and girls who are often overlooked—including the account of the 276 schoolgirls who were kidnapped by jihadist militant organization Boko Haram in Chibok, Nigeria, in 2014.
"They're not just a bloc of black girls who went missing and nobody cares to know their names," said Sesay. "One of my biggest wishes with this book is that people see them as individuals."
Sesay, the former CNN anchor who broke the news of the kidnappings and won a Peabody Award for her coverage, has written Beneath the Tamarind Tree (HarperCollins, July), the first definitive account of these events. The debut author joined Booklist editor Donna Seaman on stage at the Closing Session of the American Library Association's 2019 Midwinter Meeting & Exhibits in Seattle on January 28 to discuss her book.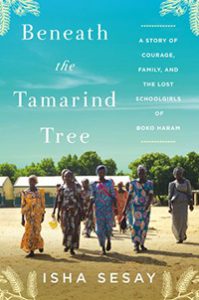 "What got lost in the coverage was just how frightened they were," said Sesay, who described a scene of 300 men descending upon the school in the middle of the night. "[The girls] could smell the smoke, they could hear the screaming, there were so many men… some were destroying the town."
"Nobody turned up. They just waited and waited and waited and all they could do was pray," she said.
Of the girls taken, many have escaped or have been returned in negotiations—but 112 of the abducted are still missing. The book includes first-person accounts from survivors and, said Sesay, "gently" handles their trauma.
"I'm hoping this book will restart an effort to find them," said Sesay. "To the best of our knowledge, [the Nigerian government isn't] doing anything. I could be wrong, but if they don't share that information, how are we to know?"
Sesay also said that the search for the girls would have been different if they had well-known surnames or came from wealthy families. "These girls came from such poor homes" in a place where attending a boarding school without power, water, or windows in order to get an education is a "necessity," she said.
Another hope for Sesay is that her readers understand how events like this—and their implications for trade, terrorism, and destabilized governments—affect us all.
"The very existence [of Boko Haram] and the fact that they were able to do this should frighten us," she said. "We need to care about what's happening. It's all connected, it's all one big circle."
Still, Sesay was quick to dispel the notion that Africa is continent of people "waiting to be saved" by the US.
"These girls saved themselves," she said. "I hope people will understand the important role that America stands to play in the world, but also just the resilience in other parts of the world."
Sesay capped her talk by discussing her nonprofit, W.E. (Women Everywhere) Can Lead, an organization that focuses on women and girls' empowerment and leadership in her native Sierra Leone; her thoughts on literacy ("If we read more, we'll have a fuller understanding of the world, and not every garbage tweet will resonate"); and her love for author Toni Morrison.
Sesay had some parting words for the audience: "You're either a bystander or an upstander, and you have to choose where you are right now. By not taking a side, you're taking a side."
Isha Sesay on being a bystander or an upstander.
Isha Sesay on reading widely, doing the work.
Isha Sesay on Beneath the Tamarind Tree.