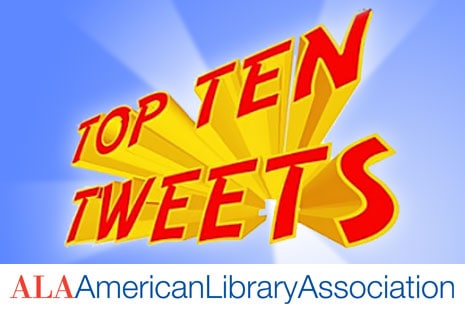 The last day of #alamw17 ended with enthusiasm for the Youth Media Awards and the realization of having tired feet and too many ARCs.
The day started off early with the Youth Media Awards/#ymapjparty. And March: Book Three swept the awards.
The lines are long and we are excited!! #ALAYMA #alamw17 pic.twitter.com/bAbgOaITER

— Deborah B Ford (@jlgdeborahford) January 23, 2017
wild crowd for @repjohnlewis Printz win MARCH: BOOK THREE #yalsa #alamw17 #printz #ALAYMA pic.twitter.com/FyrAPPIRbF

— Della Farrell (@DellaKfarrell) January 23, 2017
#alayma #ymapjparty magnus reaction shot 🙂 pic.twitter.com/AT4gePP0hL

— Clay Media Center (@MediaCtr_Clay) January 23, 2017
@repjohnlewis Congratulations on your ALA wins for March Book 3! #ALAYMA #alamw17 #ymapjparty

— Library Lady Terri (@LibraryLadyTerr) January 23, 2017
Such a touching moment. @RepJohnLewis seeing his book w/ the award sticker for the first time. #TearsForReal #alamw17 #alayma #MarchBook3 pic.twitter.com/9qj92gCJzD

— Devera Chandler (@Gatorbite67) January 23, 2017
Neil Patrick Harris surprised us with his adorable children.
Oh my gosh!!! @ActuallyNPH's kids gushing about books and libraries is giving me all the feels! #alamw17

— jayes1217 (@jessicabhayes) January 23, 2017
Some last day conference feels.
Day 4: I officially have "conference feet". #flat #tired #sore #alamw17

— Sara Slymon (@Ms_Sly) January 23, 2017
Every ALA I think 'hey, I haven't been picking up THAT many ARCs.' And then I try to pack… #alamw17

— Tara Brady (@TaraBrady) January 24, 2017
https://twitter.com/Claribel_Ortega/status/823713611277303812
Coming home from #alamw17 like: pic.twitter.com/gfPn5edO2W

— Lexie (@wattalexie) January 24, 2017
@wattalexie Wait I know what you look like when you return to work after a successful #alamw17 pic.twitter.com/To71M1I2JS

— Bri Lockhart (@bri_lockhart) January 24, 2017
It's been a blast #alamw17!! See everyone in Chicago! pic.twitter.com/nxepBacrCx

— Dr. Rob (@r_bittner) January 24, 2017