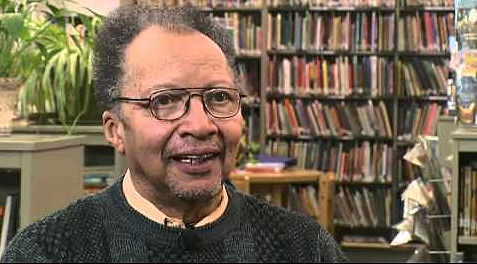 Prolific and award-winning author Walter Dean Myers, 76, winner of the first-ever Michael L. Printz Award for the novel Monster, died July 1 after a brief illness.
His first published title, a picture book called Where Does the Day Go? won the Council on Interracial Books for Children Award in 1968. Myers has received numerous ALA book awards, including the Coretta Scott King Book Award in 1980 (The Young Landlords), 1985 (Motown and Didi: A Love Story), 1989 (Fallen Angels), 1992 (Now Is Your Time!), 1993 (Somewhere in the Darkness), 1994 (Malcolm X), 1997 (Slam!), and 1998 (Harlem). Somewhere in the Darkness was also a Newbery Honor Book in 1993, as was Scorpions in 1989.
Myers's works turned up frequently on the ALA Best Books for Young Adults list, and they have also graced the banned books list: Fast Sam, Cool Clyde, and Stuff in 1975; Hoops in 1989; and Fallen Angels in 1990. He received the Margaret Edwards Award in 1994 for his lifetime achievement up until that time, and the Coretta Scott King–Virginia Hamilton Award for Lifetime Achievement in 2010. Remarkably, he wrote more than two dozen books since receiving the Margaret Edwards Award, and two more books are forthcoming: Juba! and a graphic-novel adaptation of Monster, according to a HarperCollins press release.
In his 2009 May Hill Arbuthnot Lecture, Myers described the nature of his work. "What I do is fairly simple. I write books for the troubled boy I once was, and for the boy who lives within me still."
Myers was appointed by the Library of Congress as the 2012–2013 National Ambassador for Young People's Literature and chose "Reading Is Not Optional" as his theme. Asked about it in an interview that was published in the January 2014 issue of Book Links, Myers said, "I have found that many people believe literacy is only about bringing good books to good readers. Unfortunately, there are a growing number of kids in the US who simply don't or can't read. . . . People who read on a regular basis make their lives better."