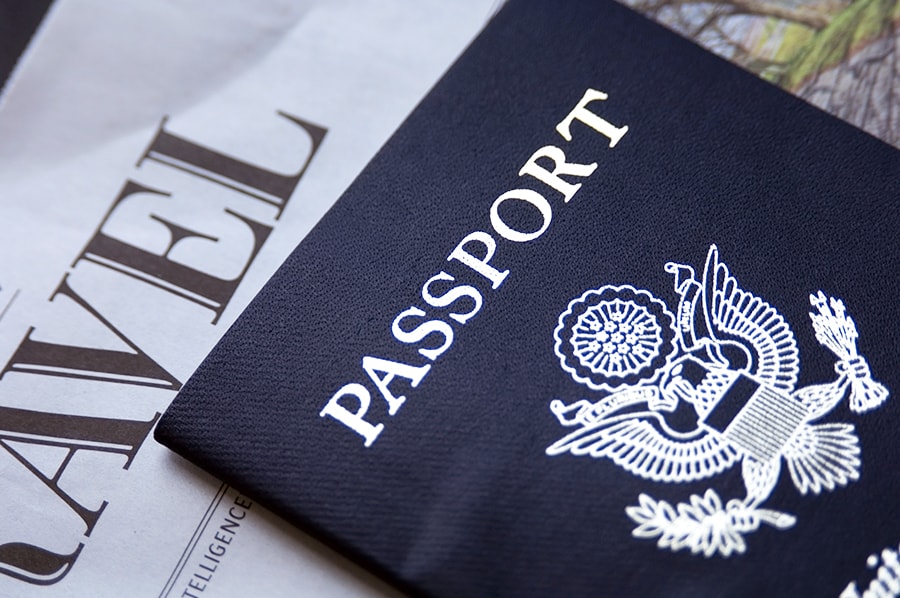 Expanded travel regulations have increased demand for United States passports. As of June 1, 2009, a valid passport is required for all foreign travel to and from Canada and Mexico. In this time of reduced funding, public libraries can capitalize on the increased demand while providing a valuable e-government service to their customers by becoming official Passport Acceptance Facilities (PAFs) for the U.S. Department of State. PAFs earn the standard execution fee of $25 per passport.
Becoming a PAF has paid off for Cuyahoga County (Ohio) Public Library. Last April, we made passport processing and photo services available seven days a week at seven branches from opening until one hour before closing. We have since collected more than $100,000 in execution fees. This new revenue stream has enabled us to restore Sunday hours throughout our entire library system. Sunday hours were limited to just seven of our 28 branches out of necessity in 2009 following funding reductions at the state and local levels. We now offer passport services in all of our branches.
Public libraries are a natural fit for passport services. For starters, our hours of operation are typically more convenient than post offices. And where else can you get your passport, borrow a travel guide or DVD, book your flight and hotel online, print your boarding pass, and get assistance from research professionals on everything from travel destinations to how to order a birth certificate from Vital Statistics?
Getting started
The first step in becoming a PAF is to contact the National Passport Center (NPC) and let an agent know you are interested in starting the application process. You will be asked to send a letter of interest for each location where you plan to offer service. You will also need to fill out a request-for-designation form indicating your contact information and the locations and hours where you plan to offer service.
You can't accept a single passport until you receive official approval, so be sure to communicate with the NPC before you set your internal launch date. Keep in mind that it will take about a month from the time you send your letter of interest to when your staff can actually begin the government-required passport training. The training is self-paced and can be done online, but it's pretty intense—there are 28 training modules. You should plan on giving staff at least five hours to complete them all.
If you plan to offer passport services at multiple locations, assign a point person at each location to be the go-between with the NPC. This will personalize your library and help you establish a relationship with the NPC agents, which will ultimately result in more efficient, prompt service. If you offer passport services on evenings or weekends, make sure you're ready with a strong complement of staff. These will be your busiest times for passport processing.
Routine passport applications must be mailed via USPS Priority Mail; expedited applications must be sent Express Mail. Priority and Express envelopes are free and can be ordered online at usps.gov for delivery within just a few days.
Passport photo services
Passport photo services can generate additional revenue and enhance the overall convenience of the passport experience for your customers. If you decide to offer passport photo services, you should seriously consider an all-in-one passport camera and printer system. For example, Sony's UPX-C300 passport camera system has Bluetooth capability for wireless printing and default settings that make it easy to produce photos that comply with federal requirements. Many of these systems include a tripod; for those that don't, consider a video tripod with a quick-release plate, such as the Targus TGT-66-TR. Video tripods are easier to set up and put away, but any tripod more than 50 inches tall will do. You'll also need a 40-by-40–inch matte white projection screen to use a background and a 2-by-2–inch die-cutter to ensure that your photos meet federal size requirements. It's best to dedicate a space in your library for taking passport photos. Ideally, it should be somewhere out of the way for other customers and staff.
Convenient customer service
Would-be travelers want a convenient passport experience, and that starts with excellent customer service. At CCPL, our busy clerks have embraced passport services as part of their duties and have done an outstanding job serving our customers. We've received oodles of positive feedback and with each successful interaction further demonstrated our value to the community. You can too.