ALA welcomes our colleagues, vendors, and other attendees to Chicago for the Association's 137th Annual Conference June 27 to July 2. From the first year Chicago played host—in 1893, during the World's Columbian Exposition—to now, 120 years later, we remain as committed as ever to the profession.
The conference theme, "Transforming Our Libraries, Ourselves," plays out in programs from the Networking Uncommons and Maker Monday to presenters including Dan Cohen of the Digital Public Library of America and Rich Harwood of the Harwood Institute. The incredible lineup of speakers throughout the conference includes Steven Levitt, Jaron Lanier, Khaled Hosseini, Ping Fu, Congressman John Lewis, Temple Grandin, Giada De Laurentiis, Ann Patchett, Oliver Stone and Peter Kuznick, Alice Walker, and Octavia Spencer.
We'll also be celebrating the 75th anniversary of the Caldecott Medal with high-profile experts and children's book illustrators including Paul O. Zelinsky, Brian Selznick, Jerry Pinkney, Erin Stead, Chris Raschka, and Eric Rohmann.
Here's just a sample of the programs, special events, author appearances, award presentations, and other activities happening in Chicago. For a complete listing, visit alaannual.org.
Conference overview
Opening General Session, on Friday, June 28, 4–5:15 p.m. Steven D. Levitt, coauthor of the forthcoming book Think Like a Freak and the international bestseller Freakonomics: A Rogue Economist Explores the Hidden Side of Everything, will challenge your problem-solving skills by showing how applying counterintuitive approaches to everyday problems can bear surprising results.
The ALA Awards Presentation occurs Sunday, June 30, 3:30–4 p.m., during the President's Program.
Join the Think Fit 5K Fun Run & Walk on Sunday, June 30, 7–9 a.m., to clear your mind for the day's sessions and enjoy Chicago's scenery. Tickets are available for $30 and may be purchased in advance or onsite.
The Association for Library Service to Children (ALSC) Newbery, Caldecott, Wilder Awards Banquet will take place on Sunday, June 30, 5:30–11 p.m. This grand occasion celebrates the authors and illustrators of the year's most distinguished books for children. Special recognition of the 75th anniversary of the Caldecott Medal will be included in the festivities. Preregistration is required.
Closing General Session, Tuesday, July 2, 9:30–11 a.m. Academy Award–winning actress Octavia Spencer is the keynote speaker. She'll be discussing her forthcoming first novel, Randi Rhodes, Ninja Detective: The Case of the Time-Capsule Bandit (October 2013, Simon & Schuster). The Closing General Session will be followed by the second annual Inaugural Brunch, Tuesday, July 2, 11:15 a.m.–1:30 p.m. Join President Maureen Sullivan in honoring incoming President Barbara Stripling and division presidents-elect. This elegant, ticketed event includes food and entertainment. Tickets are available for $50 and may be purchased in advance or onsite.
President's Program
Sunday, June 30, 3:30–5:30 p.m.
Maureen Sullivan welcomes Dan Cohen, founding executive director of the Digital Public Library of America (DPLA), for her ALA President's Program. Cohen will focus on the role and contribution of the DPLA to Sullivan's ongoing initiative, "The Promise of Libraries Transforming Communities."
He will offer an introduction and overview of the recently launched DPLA, how it came to be, and what it offers to librarians and the communities they serve. The ambitious enterprise offers great promise to libraries of all types, enabling open access to millions of books, articles, photographs, historical documents, objects, and artifacts. Its goal is "to realize the promise of the internet for the advancement of sharing information and of using technology to enable new knowledge and discoveries in the US."
Community engagement
Here are just a few programs targeted toward building relationships and input from the communities you serve:
Saturday, June 29, 8:30–10 a.m.
The Promise of Libraries Transforming Communities: A Presidential Initiative Update.
President Sullivan and Richard Harwood, president and founder of the Harwood Institute, will lead a panel of librarians about their experiences and the impact of using the Harwood practice in their role as facilitators of community innovation and change. The panel will be moderated by Mary Davis Fournier, program director of ALA's Public Programs Office.
Saturday, June 29, 1–2:30 p.m.
Community Engagement Conversation: Advancing Library-Led Community Engagement
This session, led by the Harwood Institute's Carlton Sears and Aaron Leavy, offers tips on how you and your library can help kick-start a new trajectory in your community.
Saturday, June 29, 1–2:30 p.m.
Crossing the K–20 Continuum: Are Librarians Bridging Information Literacy and 21st Century Skills?
Kenneth Burhanna, assistant dean for engagement and outreach, Kent State University, speaks on model community instructional programming.
Saturday, June 29, 4:30–5:30 p.m.
Mi Casa es su Casa: Libraries Building Communities for Latinos
A panel of speakers from public libraries in the greater Chicagoland area will highlight ways they are strengthening their communities by addressing Latino issues. Participants interested in community services, outreach, and programming will hear examples of libraries' roles in partnerships created to promote early and adult educational success, civic discourse and engagement, healthy eating, and enriching cultural lives.
Sunday, June 30, 10:30 a.m.–noon
Storytelling Mojo: Creating the 21st Century Library Narrative
Join the Association of Specialized and Cooperative Library Agencies (ASCLA) for its president's program featuring Michael Margolis, CEO of Get Storied, to learn ways to share the excitement about libraries evolving and innovating as community institutions. Margolis has collaborated closely with both the California and Pennsylvania state libraries around this issue.
Featured speakers
Saturday, June 29, 8:30–9:30 a.m.
Jaron Lanier, bestselling author of You Are Not a Gadget and the father of virtual reality, kicks off the Auditorium Speaker Series discussing his new book, Who Owns the Future? (May 2013, Simon & Schuster), and the effects network technologies have had on our economy. Lanier asserts that the rise of digital networks led our economy into recession and decimated the middle class. He charts an alternative to allowing technology to own our future, outlining a path toward a new information economy that will stabilize the middle class and allow it to grow, and making the point that he considers it time for people to be rewarded for what they do and share on the web.
Saturday, June 29, 10:30–11:30 a.m.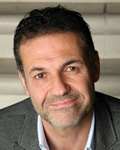 Author of bestsellers Kite Runner and A Thousand Splendid Suns, Khaled Hosseini talks about his newest book And the Mountains Echoed (May 2013, Riverhead Books). His first novel in more than six years is about how we love and take care of one another, and how the choices we make resonate through generations. Hosseini explores the many ways families nurture, wound, betray, honor, and sacrifice for one another; and how often we are surprised by the actions of those closest to us at the times that matter most. Take this outstanding chance to hear one of the most widely read and beloved novelists, so you can go back and share insights with patrons, students, and book clubs.
Saturday, June 29, Noon–1 p.m.
Tech entrepreneur and author of Bend, Not Break: A Life in Two Worlds, Ping Fu traces her journey from her family's suffering during China's Cultural Revolution to becoming a top American innovator who founded Geomagic, a 3D digital reality solution company.
Saturday, June 29, 3:30–4:30 p.m.
Eager to reach a new generation of Americans with the story of his legendary role as one of the so-called "Big Six" leaders in the 1960s civil
rights movement, Congressman John Lewis will discuss his autobiographical comic-book project March (Top Shelf Productions), why he chose the comic-book format, and how the project grew to three volumes. Lewis will be joined by coauthor Andrew Aydin and comic-book artist Nate Powell for the second half of the program to discuss their collaboration. March (Book One) is scheduled to ship in August 2013.
Sunday, June 30, 8:30–9:30 a.m.
Bestselling author, doctor of animal science, and autism activist Temple Grandin is one of the world's most influential and well-known adults with autism. She will discuss her new book, The Autistic Brain: Thinking Across the Spectrum (April 2013, Houghton Mifflin Harcourt), and share insights on serving the wide range of your library's users.
Sunday, June 30, 10:30–11:30 a.m.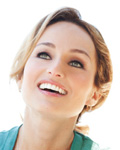 Emmy Award–winning chef and author of six cookbooks Giada De Laurentiis discusses her new Recipe for Adventure book series (Penguin Young Readers Group) about a brother and sister whose lives take a magical turn when their great aunt comes to live with them. The first two books in the series, Naples! and Paris!, will be published this fall, each one inspired by the author's love of a certain city and/or cuisine.
Monday, July 1, 10:30–11:30 a.m.
Academy Award–winning filmmaker Oliver Stone and historian Peter Kuznick talk about their recent joint project, The Untold History of the United States, a thoroughly researched and rigorously analyzed look at the dark side of American history and companion to the Showtime documentary series that challenges the prevailing orthodoxies of traditional history books. Stone and Kuznick are also eager to talk with librarians about what they see as the current sorry state of history books available to middle and high school students.
Monday, July 1, Noon–1 p.m.
Poet, feminist, and activist Alice Walker—best known for her National Book Award and Pulitzer Prize–winning novel The Color Purple—discusses her two new books from The New Press, The Cushion in the Road (essays) and The World Will Follow Joy (poems).
Monday, July 1, 1–2:30 p.m.
Mark Frauenfelder, founding editor-in-chief of MAKE magazine and founder of Boing Boing, will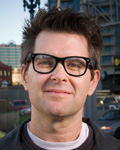 present the latest tools and technologies that are driving innovation and giving individuals and small groups the ability to create amazing things. He then will present new, inexpensive, and effective ways to conduct research and development, design prototypes, and set up manufacturing at home and in makerspaces at libraries, schools, companies, and other locations. Get the latest ideas and programming innovations on Maker Monday at the Maker Pavilion and Interactive Demo Area and at the special Maker Showcase in the exhibit hall.
Division presidents' programs
Saturday, June 29, 10:30–11:30 a.m.
Association of College and Research Libraries (ACRL), President Steven J. Bell; Library Leadership & Management Association (LLAMA), President Pat Hawthorne. "Standing on Marbles: Ensuring Steady Leadership in Unsteady Times" with Karol M. Wasylyshyn, noted author, executive coach, and leadership consultant.
Saturday, June 29, 10:30 a.m.–noon
American Association of School Librarians (AASL), President Susan D. Ballard. Jonathan Kozol, student advocate and bestselling author of Death at an Early Age—winner of the 1968 National Book Award in Science, Philosophy, and Religion—will talk about the role libraries play in urban education.
Saturday, June 29, 4–5:30 p.m.
Reference and User Services Association (RUSA), President Mary Pagliero Popp. Lee Rainie, director, Pew Research Center's Internet & American Life Project, shares some insights on patron preferences and behaviors, and how they interact with information technology, in "The Myth and the Reality of the Evolving Patron."
Sunday, June 30, 1–2:30 p.m.
Public Library Association (PLA), President Eva Poole. Following the recognition of PLA's 2013 award winners, Poole will welcome keynote speaker Ann Patchett, bestselling author of six novels and two books of nonfiction and owner of Parnassus Books, an independent bookstore in Nashville, Tennessee. Patchett will also participate in the Auditorium Speaker Series on Saturday, June 29, 1–2:30 p.m.
Sunday, June 30, 1–2:30 p.m.
United for Libraries, President Gail Guidry Griffin. Speakers from Anythink Libraries, Rangeview Library District in Adams County, Colorado, will share their experiences on rebuilding a library system as a new and relevant brand that represents the future and inspires innovation, morphing from a place of books to a place where the community connects with information and creates content.
Sunday, June 30, 3–4 p.m.
Library and Information Technology Association (LITA), President Zoe Stewart-Marshall. Cory Doctorow, digital rights activist, science fiction writer, and Boing Boing co-editor, will look at how libraries can and do stand on the front lines of the debate over the role of free information and free information technology in ensuring the healthy maintenance of a free society. Doctorow will also participate in two author series events: Bleak New World: YA Authors Decode Dystopia on Friday, June 28, 8–10 p.m. and Science Fiction: The Factual and the Counterfactual (also a LITA program) on Saturday, June 29, 1–2:30 p.m.
Monday, July 1, 10:30 a.m.–noon
Association for Library Collections and Technical Services (ALCTS), President Carolynne Myall. "Confessions of a Digital Packrat" with Erin McKean, founder of Wordnik.com and former editor-in-chief of American Dictionaries for Oxford University Press.
Monday, July 1, 1–3 p.m.
Association for Library Service to Children (ALSC), President Carolyn S. Brodie. Conclude our yearlong Caldecott celebration with the Charlemae Rollins President's Program: Think with Your Eyes! Experience a powerful method of engaging with pictures, and then explore the value of using this technique with children. Speakers include Bryan Wunar, director of community initiatives at the Center for the Advancement of Science, Museum of Science and Industry in Chicago; Elizabeth McChesney, director of children and young adult services, Chicago Public Library; Mary Erbach, assistant director of museum education, Art Institute of Chicago; Oren Slozberg, executive director, Visual Thinking Strategies; and Pat Bilquez, teacher/librarian, Roxhill Elementary School in Seattle.
Monday, July 1, 1–3 p.m.
Young Adult Library Services Association (YALSA), President Jack Martin. Martin will showcase the winners of the latest round of Excellence in Library Service to Young Adults Award. These programs address teen needs and interests in an innovative or unique way, including such topics as digital literacy, high school drop-out prevention, and serving incarcerated teens.
Program sampler
In addition to the programs listed above, Annual offers many opportunities to satisfy a variety of interests. Highlights include:
Friday, June 28, 8–10 p.m.
Continuing a 35-year tradition at Annual, this year's Booklist Books for Youth Forum features Cory Doctorow, Lois Lowry, Patrick Ness, and Veronica Roth as the panel for Bleak New World: YA Authors Decode Dystopia. These bestselling and award-winning authors will discuss the popular genre of dystopian literature. The panel will be moderated by Ann Kelley, Booklist Books for Youth associate editor.
Cory Doctorow is a science fiction author, activist, journalist, and blogger. His latest young adult novel is Homeland (2013), the sequel to Little Brother (2007).
Lois Lowry is the multi-award winning author of more than 30 books for young people, including two Newbery Medal titles: Number the Stars (1989), a story of the Danish resistance movement during WWII, and The Giver (1993), a classic of dystopian fiction that has grown into the Giver Quartet.
Patrick Ness is the award-winning author of the three literary sci-fi thrillers that comprise the Chaos Walking Trilogy, which has been adapted into a film set for release in 2014.
Veronica Roth is author of the dystopian Divergent series, which began with Divergent (2011) and will conclude with Allegiant, planned for publication in October 2013.
Friday, June 28, 7:30–10 p.m.
The Intellectual Freedom Round Table (IFRT) will celebrate its 40th anniversary at the Chicago Cultural Center (78 E. Washington St. at Michigan Ave.). Refreshments, including signature cocktails, will be served.
Saturday, June 29, 8:30–10 a.m.
Get the latest on library-related legislation during the ALA Washington Office Update. Susan Crawford, telecommunications policy expert and former White House official, will address conference-goers and share insights about national technology policy and implications for the library community.
Saturday, June 29, Noon–1 p.m.
United for Libraries will host its Specialized Outreach Services Luncheon, Intellectual Freedom and Accompanying Library Policies, featuring Kent Oliver, director of the Nashville (Tenn.) Public Library and former chair of the ALA Intellectual Freedom Committee.
Saturday, June 29, 10:30 a.m.–noon
As part of this year's Now Showing @ ALA series, filmmakers Dawn Logsdon and Lucie Faulknor present a behind-the-scenes glimpse into the making of their documentary-in-progress Free for All: Inside the Public Library, which explores the history, spirit, and challenges of the free public library. A panel discussion with filmmakers and library leaders follows.
Sunday, June 30, 7–9:30 a.m.
The Ethnic and Multicultural Information Exchange Round Table (EMIERT) and the Coretta Scott King Book Awards Committee will celebrate the best in children's and young adult literature representing the African-American experience at the Coretta Scott King Book Awards Breakfast at the Radisson Blue Atlantic Ballroom.
Sunday, June 30, 8:30–10 a.m.
Join the New Members Round Table for Building Your Professional Toolkit. Learn about what librarians from a variety of environments consider the essential items in their professional toolkits that have led to position, job, and career success. Speakers include Benjamin Andrus, Catherine Soehner, Cory Eckert, Ed Garcia, Emily Sanford, Jason Chabak, Justin Hoenke, Nora Quinlan, and Sheila Urwiler.
Sunday, June 30, 5:30–7:30 p.m.
Enjoy a line-up of comedians at United for Libraries' The Laugh's on Us, sponsored by SAGE, featuring Paula Poundstone, author of There's Nothing in This Book That I Meant to Say. Poundstone will be joined by Ross Mathews of The Tonight Show with Jay Leno; standup comedian Selena Coppock; licensed clinical professional counselor Nicole Knepper; Art Institute of Chicago professor Sara Levine; and playwright, screenwriter, and novelist Paul Rudnick. Tickets are available for purchase in advance or onsite.
---
Exhibits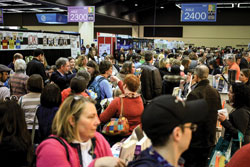 With more than 800 organizations in attendance and multiple pavilions and stages featuring the hottest authors, the exhibit hall is the hub for learning and professional development at the Annual Conference. Attendees can explore a wide variety of library products, services, books, online services, tools, and technologies.
Friday, June 28, 4 p.m. The official opening ceremony and ribbon cutting, featuring a brief welcome by ALA and Chicago dignitaries, will follow the Opening General Session. The Opening Reception includes food, drink, and entertainment in the exhibit hall, giving exhibitors and attendees their first chance to network as the exhibits kick off.
EXHIBIT HOURS:
Friday, June 28, 5:30–7 p.m.
Saturday, June 29, 9 a.m.–5 p.m.
Sunday, June 30, 9 a.m.–5 p.m.
Monday, July 1, 9 a.m.–2 p.m.
Individual booths will hold Meet the Author/Illustrator events, an opportunity to meet and greet favorite adult and children's authors and illustrators throughout the conference.
SPECIALTY PAVILIONS
Find the latest publications, products, and technologies.
Artist Alley—located in the Gaming/Graphic Novel Pavilion, offers the best from all genres, from children's books to graphic novels.
DVD/Video Pavilion—will be showcasing recorded materials available for libraries of all types, size, and patronage.
First Time Concierge—First time at ALA? The Concierge is here to remind you that you are not alone by offering a place to meet other first timers and review information to help ensure your conference experience is a successful one.
International Visitors Center—the place to find various multilingual and multicultural publications and library materials.
Library School and Instruction Pavilion—ALISE institutional members and other schools will be showcasing their valuable LIS educational programs for librarians here.
Membership Pavilion—houses booths belonging to ALA divisions, affiliated groups, and round tables.
Mobile Applications Pavilion—see the latest mobile apps to manage libraries, improve service to patrons, and help readers of all ages.
Zine Pavilion—Local Chicago zinesters and self-publishers will be presenting material from their self-produced mini-comics and zines.
Don't Miss
LIVE! @ your Library Reading Stage, with readings from authors, tips on developing author programs for your library, and new recommendations for your patrons. The stage will run Saturday and Sunday from 11 a.m.–4 p.m., and on Monday from 10 a.m.–12:30 p.m.
What's Cooking @ ALA Cooking Demonstration Stage, for fantastic displays of the latest cookbooks. Chefs will be there every day to prepare the hottest recipes on the Demonstration Stage and to autograph their latest books.
The PopTop Stage—Popular Topics, Every Day, focuses on extremely popular librarian favorites: mystery, zines, romance, technology, and travel. The PopTop Stage will feature readings, discussions, and presentations over the course of the exhibits.
Graphic Novel/Gaming Stage, to hear from authors, illustrators, and creators of the hottest games and graphic novels.
Wrap Up/Rev Up celebration. Two-time Grammy Award–winning singer-songwriter Janis Ian will keep the party going. From exhibit hall to ballroom, look for great entertainment and prize giveaways. Monday, July 1, 2–3 p.m.
---
Scholarship Bash: Second City
Saturday, June 29, 8–10 p.m.
Fun and entertainment—all for a great cause. This year's ALA/Pro-Quest Scholarship Bash will feature improv-based sketch comedy group Second City at McCormick Place for "Best of the Second City," a night of sketches, songs, and improvisations from the legendary company that launched the careers of Steve Carell, Stephen Colbert, Tina Fey, Bill Murray, Gilda Radner, and others.
Take an evening off to enjoy the next generation of the comedy world's best and brightest perform hilarious sketch comedy.
Tickets are $25 and can be purchased in advance when you register online at alaannual.org. They will also be available onsite at the registration area of the convention center.
Money raised at the Scholarship Bash provides at least 10 Spectrum scholarships for graduate students in library and information studies.
---
How to Customize Your Conference
Use the ALA Annual Conference Scheduler to see the full scope of all Annual has to offer and to plan and organize your conference activities. Highlights of the Scheduler
include:
The ability to browse sessions in multiple ways;
Easy-to-create personal calendars that can be shared or kept private;
Tailored lists of recommendations based on division, groups, library type, and interests specified in user profiles;
Ease of adding, prioritizing, and updating sessions and events;
Ease of adding booth visits and meetings with specific exhibitors;
A Quick-Start Guide to the Scheduler and other ways to get help in order to learn more.
The Conference Scheduler mobile app will be released in June.
NETWORKING UNCOMMONS
The Networking Uncommons is a dedicated small-group meeting area in McCormick Place featuring tables, chairs, free Wi-Fi, and projectors and screens, along with technology to help push out content in real time. Sign up for specific time slots or drop in. There's enough space so that more than one group can use the room at a time. Be sure to check out the daily topics geared to specific interests.
---
Finding Your Way Around Annual
With so many different and interesting programs going on, navigating Annual can be intimidating for both first-time attendees and seasoned conference-goers alike. Here are some tools you can use before and during conference to stay connected and informed:
Visit alaannual.org
Track #ala2013 on Twitter
Join the 2013 ALA Annual Conference Facebook Event
Follow the ALA Annual Conference and Exhibit Pinterest page
Check out the ALA Annual Conference Mobile App to receive updates, plan and organize your conference time, get tailored recommendations, and create a sharable calendar, all at your fingertips throughout conference.
ALA division and round table Conference 101 programs throughout the weekend offer valuable assistance to attendees, especially first-timers. These programs are crafted to help conference attendees plan their conference experience based on the type of work they do or the type of library in which they work.
Get expert advice on programs to attend, exhibitors to visit, parties to drop in on, and ways to get the most out of conference. Programs especially for new attendees are highlighted in the program guide. Check out the ALA Pavilion on the exhibit floor to learn more about ALA.
If you selected "I am a first-time registrant of the ALA Annual Conference" during registration, you were automatically signed up to get a personal welcome from an ALA Ambassador—an ALA member who is a longtime conference-goer. ALA Ambassadors can help you make connections to programs, people, and places before the conference so your time is well spent once you get there. If you haven't signed up for a Mentor Slot already, check at the First-Time Attendee Concierge Desk in the registration area to see if slots are still available for someone to get you started finding your way around.
Don't forget the ALA Membership Pavilion in the exhibit hall (booth 1231), where you can connect with colleagues from the New Members Round Table, other ALA members, and ALA staff who can answer any of your questions about conference, membership, and other happenings at ALA.
---
Jobs, Jobs, Jobs
Provided by ALA's Office for Human Resource Development and Recruitment (HRDR), the ALA JobLIST Placement Center is open Saturday, June 29, and Sunday, June 30, 9 a.m.–5 p.m., with an orientation on Saturday, June 29, 8:30 a.m.
As part of its continuing efforts to help job seekers retool their skills, the Placement Center hosts a free Open House Sunday, June 30, 10:30 a.m.–noon. Free services for job seekers include résumé posting on the JobLIST website, career guidance workshops, conversation with a career counselor, résumé review, and the chance to talk to employers in the Placement Center.
Penny Beile, associate director for information services and scholarly communication, University of Central Florida, and Therese Triumph, adjunct librarian, Rutgers University, point out hot jobs in academic libraries, discuss qualifications and skills being sought by libraries, and discuss trends in the job market at "The State of Academic Library Jobs: What You Need to Know to Be Competitive in the Current Job Market" on Saturday, June 29, 9–10:30 a.m.
Cynthia Kisby, personnel librarian and head, regional campus library services, University of Central Florida in Orlando, presents "Three Things You Need to Know about Being Unemployed," an interactive session exploring what participants control and what they don't, and what to do about it in a job search on Saturday, June 29, 9–10:30 a.m.
Quinn Galbraith, human resources manager, Brigham Young University, will share his insights into what employers want in candidates during "Rev Up Your Résumé and Polish Your Interviewing Skills" on Saturday, June 29, 10:30 a.m.–noon.
As associate dean for administrative services and faculty affairs, Brian Keith is the most senior human resources, grants management, and financial professional for the George A. Smathers Libraries at the University of Florida. He provides a review of the selection process and many specific pointers for those seeking a position at "The Ins and Outs of Job Hunting for Library Positions: An Insider's Perspective" on Saturday, June 29, 1–2:30 p.m.
Social media specialist, program planner, web content manager, writer, or editor: Meet and learn from those working in alternate careers. Nancy Faget, manager, Careers in Federal Libraries, facilitates "Guess What You Can Do with Your MLIS Degree?" on Saturday, June 29, 3–4 p.m.
---
Business and Financial Meetings
FRIDAY, JUNE 28
Executive Board I, 8:30–11:30 a.m.
BARC, noon–3:30 p.m.
SATURDAY, JUNE 29
Council/Executive Board/Membership Information Session, 3–4:30 p.m.
ALA Membership Meeting, 4:30–5:30 p.m.
SUNDAY, JUNE 30
MONDAY, JULY 1
Council II, 8:30–11:30 a.m.
Executive Board II, 1–4:30 p.m.
TUESDAY, JULY 2
Council III, 7:45–9:15 a.m.
Executive Board III, 1:30–4:30 p.m.
---
Carnegie Medals Shortlist
Sunday , June 30, 8–10 p.m.
Don't miss the second annual Andrew Carnegie Medals for Excellence in Fiction and Nonfiction Awards ceremony. The medals recognize adult books published in the United States.
Here are the 2013 finalists for the Andrew Carnegie Medal for Excellence in Nonfiction:
The Mansion of Happiness: A History of Life and Death, by Jill Lepore: Alfred A. Knopf, a division of Random House.
Short Nights of the Shadow Catcher: The Epic Life and Immortal Photographs of Edward Curtis, by Timothy Egan: Houghton Mifflin Harcourt.
Spillover: Animal Infections and the Next Human Pandemic, by David Quammen: W. W. Norton & Company.
The 2013 finalists for the Andrew Carnegie Medal for Excellence in Fiction:
Canada, by Richard Ford: Ecco, an imprint of HarperCollins Publishers.
The Round House, by Louise Erdrich: Harper, an imprint of HarperCollins Publishers.
This Is How You Lose Her, by Junot Díaz: Riverhead Books, a member of Penguin Group (USA).
---
McCormick Place: Green Space
Chicago's McCormick Place—the largest convention center in North America—has committed to offsetting 100% of its electricity use through the purchase of wind energy Green-e Renewable Energy Certificates (RECs). McCormick Place announced in May that it plans to buy an estimated 130 million kilowatt-hours of wind power each year for the next three years, which could amount to a carbon avoidance of nearly 731 million pounds of carbon dioxide emissions.
In addition, McCormick Place rated Level One Certification with the ASTM Standard that pertains to the Evaluation and Selection of Venues for Environmentally Sustainable Meetings, Events, Trade Shows, and Conferences. And the West Building has LEED certification from the US Green Building Council.