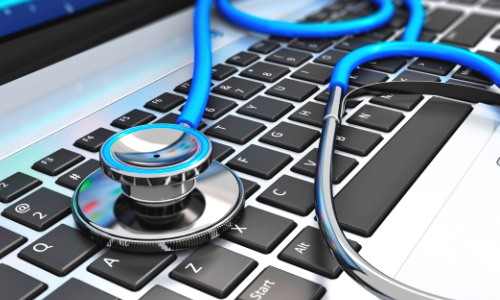 Library workers nationwide are educating themselves about the next implementation phase of the Affordable Care Act (ACA), which is slated to begin October 1. On that date, the Health Insurance Marketplace opens to an estimated 7 million people who are uninsured so they can select a health-insurance policy.
"Libraries have a long tradition of making information available to their patrons and we will make health and insurance information available to them as they need to make choices around the Affordable Care Act," said Emily Sheketoff, executive director of ALA's Washington Office.
Although the role of libraries seems clear to most in such a rollout—the neutral provision of information and resources about ACA to those who need it—some critics aired concerns that libraries were being used as pawns to advance a partisan agenda.
"Our staff is busy enough as it is without having to deal with all the extracurricular activities revolving around this," Brown County, Wisconsin, Supervisor Brad Hopp said in the August 7 Green Bay Press-Gazette. "We do not have the resources—financially, administratively, or expertise-wise." To ward off the problem he perceives as exposing the county to such woes as "protesting, picketing, and media scrutiny," Hopp proposed an ordinance that would bar county workers, including those employed by the eight-branch Brown County Library, from using county resources for "nonmandated" ACA-related activities. Hopp also called for a fee of $1,500 per hour to use county property for an ACA activity.
"Our responsibility is to provide information to people who need it," Brown County Library Director Lynn Stainbrook said in the Press-Gazette, noting that answering reference questions about ACA is no different than explaining how to apply for unemployment benefits.
"As a licensed health insurance agent," Jason Wisneski commented on the newspaper website, "I can tell you with certainty that it is absolute LUNACY for ANY government workers, let alone librarians, to try to assist consumers in making a major medical insurance purchasing decision."
Elkhart Lake (Wis.) Public Library Director Betty McCartney assured Wisneski online that libraries will limit themselves to helping patrons "navigate the website and making sure they have the information they need to make an informed decision." As for Hopp's initiative, she said, "Librarians' interactions with their patrons are considered confidential. Are the police going to be at every library and every library computer preventing us from assisting patrons? I think not."
Hopp's proposal was considered by the executive committee of the county board on August 8. It was unanimously rejected.
Information, not propaganda
There was also confusion in Brevard County, Florida. "I may need to discuss with the board if the information is accurate or just political propaganda," District 5 Brevard County Commissioner Andy Anderson emailed Library Services Director Jeff Thompson, according to the July 4 Brevard Times.
To set the record straight on a national level, ALA President Barbara Stripling issued a statement July 12. "Just as our communities turn to libraries for help to learn about citizenship and passport requirements, use public access computers to get disaster relief information, and obtain assistance with copyright and patent questions, we expect libraries will receive many inquiries from the public about the Affordable Care Act." She added, "Decisions about how libraries will respond to inquiries about the ACA will be made by local libraries. As always, libraries do not promote specific programs or points of view, but provide the public with balanced, unbiased access to information."
---
Resources at a Glance
As you consider how to address your community's information needs regarding the Affordable Care Act, you may find the free information tools useful at www.webjunction.org/explore-topics/ehealth.html. The resources were funded by a grant to OCLC's WebJunction from the Institute of Museum and Library Services.
For additional information and background on ACA, visit ala.org/tools/affordable-care-act.