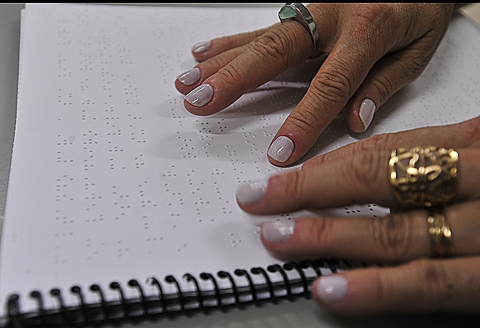 This summer, a diplomatic conference of the World Intellectual Property Organization (WIPO), which was held in Marrakesh, Morocco, adopted the "Marrakesh Treaty to Facilitate Access to Published Works for Persons Who Are Blind, Visually Impaired, or Otherwise Print Disabled." The treaty is designed to achieve the objective spelled out in its title by obligating the countries (known as contracting parties) that sign it to make exceptions in their copyright laws for the creation and distribution of accessible-format copies both domestically and across borders.
As the first treaty devoted to copyright exceptions, the June 28, 2013, agreement represents a significant development in international copyright law. (The 1886 Berne Convention contains exceptions for quotations, illustration in teaching, and news reporting.)
ALA worked closely with the US delegation throughout the negotiating process. Through the Library Copyright Alliance, ALA's views were represented in WIPO meetings in Geneva and the diplomatic conference itself in Marrakesh.
The copyright law in many countries presents a barrier to the creation and distribution of copies of works in formats accessible to people who have print disabilities. The making of a copy in an accessible format such as Braille, without the authorization of the rights holder, could constitute an infringement of the rights to reproduction and to prepare derivative works; unauthorized distribution constitutes yet another infringement. Similarly, the export or import of accessible-format copies could trigger infringement liability. For this reason, more than 50 (primarily developed) countries have adopted exceptions that allow the creation and distribution of accessible-format copies.
However, more than 130 WIPO countries, in which the majority of print-disabled people live, do not have such copyright exceptions; those that do don't always allow the import or export of accessible-format copies. Because it's so costly to produce accessible-format copies, the ability to share them across borders would benefit print-disabled people everywhere.
Dismantling barriers
The Marrakesh Treaty addresses these problems by requiring contracting parties to adopt copyright exceptions that allow accessible-format copies, under certain conditions, to be: (1) created; (2) distributed domestically; (3) exported outside their country of origin; and (4) imported. Further, contracting parties are given great flexibility in implementing their obligations through "exceptions specifically for the benefit of beneficiary persons, other limitations or exceptions, or a combination thereof," as noted in Article 10(3). The treaty creates minimum standards for exceptions, with a ceiling presented by existing obligations under the Berne three-step test.
Next steps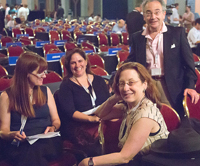 It's no accident that many aspects of the treaty (for example, the focus on actions by "authorized entities") appear similar to the exception for people who are print disabled in the Chafee Amendment to the US Copyright Act (17 U.S.C. § 121): The treaty is based on a proposal originally drafted by the US delegation.
Although 51 countries signed the treaty it does not take effect until 20 countries ratify it. Even then, it is only binding on the ratifying countries. (Under international law, signing a treaty indicates a country's support, but is a lesser step than ratification.)
Since US law currently complies with the treaty's requirements, lawmakers here do not need to pass any amendments in order to ratify the treaty. The treaty should nonetheless benefit print-disabled readers in the US by facilitating the import of more accesible-format copies from other contracting parties. For instance, an authorized entity in the UK would be able to export an accessible-format English history book to a print-disabled person in New York. Likewise, an authorized entity in Spain could export an accessible-format Spanish novel to a print-disabled person in California.