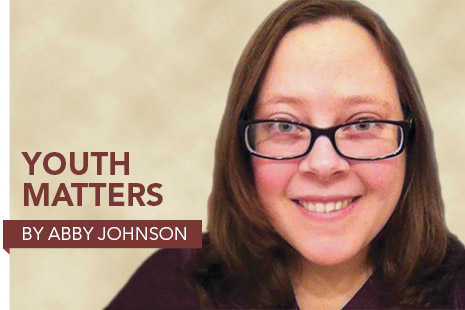 What does a commercial-free space mean to you? With corporations doing their best to surround children with advertising from birth, providing commercial-free spaces is essential to our continued democracy, which depends on creativity and critical thinking, skills that pervasive marketing can repress. Libraries, with our continual campaign for intellectual freedom, are the perfect places to provide a commercial-free space for children.
At this summer's ALA Annual Conference in Chicago, Susan Linn of the Campaign for a Commercial-Free Childhood (CCFC) described how pervasive corporate messaging aimed at children is. Many corporations want to surround children with advertising, creating brand loyalty and imprinting on their psyches that buying things will make them happy. A movie or TV show is no longer simply a story but a platform from which to launch an entire line of toys, games, books, and (often unhealthy) foods plastered with character images. These branded character products actually discourage creative play, an essential element in children's healthy growth and development. Character products come predefined with roles, storylines, and even catch phrases, eliminating the need for children to use their imaginations.
Should we include these branded characters in our libraries? Librarians need to find a comfortable balance, of course, and it's unrealistic to expect a library to expunge their shelves of all TV-character books. We serve our communities and need to respond to patron demand. But could we stock less commercially generated fare?
In a May 14, 2013, post on the ALSC Blog, children's librarian Sara Patalita of Allen County (Ind.) Library's Georgetown branch said she decided to rid her storytimes and play area of branded characters. There are still character books in the collection, but staffers are encouraging imaginative play by providing noncommercial toys and coloring sheets.
Consider, also, sponsorships for events such as the Summer Reading Club. Many libraries have limited funding and may depend on donations of prizes or funds from large corporations. But could libraries rely less on that? Again, it's a balancing act. Instead of offering a half-dozen fast-food coupons, consider seeking out local businesses and attractions in your area. With concern growing every year about childhood obesity, some libraries are concentrating on experiential rewards like coupons or passes that allow families to do something fun together. What about partnering with local museums, zoos, parks, or historical sites? Your Friends group could support a local charity by donating a certain amount for each summer reading club book read or every child who completes the program. Provide a list of fun, free things families can do in your community, or put together kits with which families can design a board game together or lists of things to spot on a nature walk or a stroll through town.
It's important to stay on message when changing your library's collection or programs. You can garner community support for what you're doing by providing information about the dangers of targeted advertising and educate parents and caregivers so that they can make informed decisions for the children in their care. CCFC provides many online fact sheets that are ready for you to share with curious patrons.
Each year, CCFC holds Screen-Free Week, during which families are encouraged to turn off the TV and other screens they use for entertainment. This event ties in perfectly with library values. Celebrate the library as a place for families and community by holding family programs and encouraging everyone to read together. Partner with other nonprofit attractions in your community to provide family-friendly entertainment alternatives.
Start small and you may find yourself making a big difference—in your library and your community.
ABBY JOHNSON is children's services/outreach manager at New Albany–Floyd County (Ind.) Public Library. Find her on the web at abbythelibrarian.com.