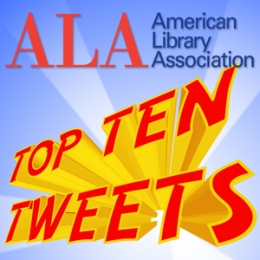 As attendees prepare for their travels to Midwinter, Mother Nature creeps up behind them. With temperatures hitting the negatives, flights being canceled, and 13.5 inches of—snow blanketing Philly earlier this week, it's a ginormous understatement to say this winter storm packs a punch. Hilarity ensues in the biblio-twitterverse as attendees document their struggles.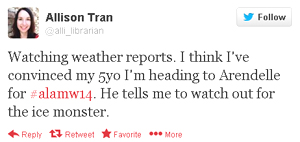 Others fretted over attire: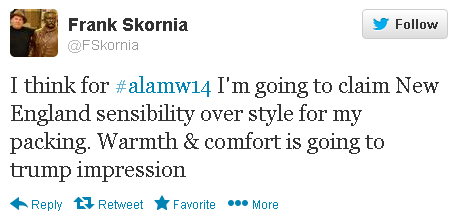 Some tweeps wondered how those from warmer climates will fare during their time at Midwinter: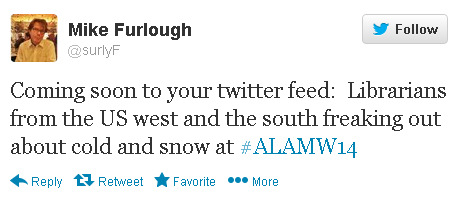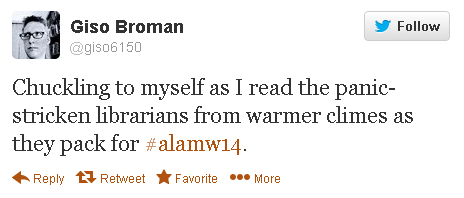 And let's hope it doesn't come to this: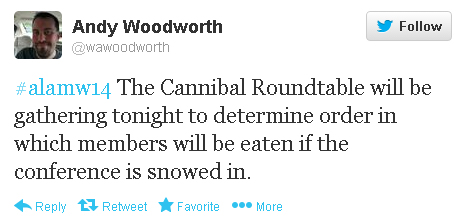 Because internet: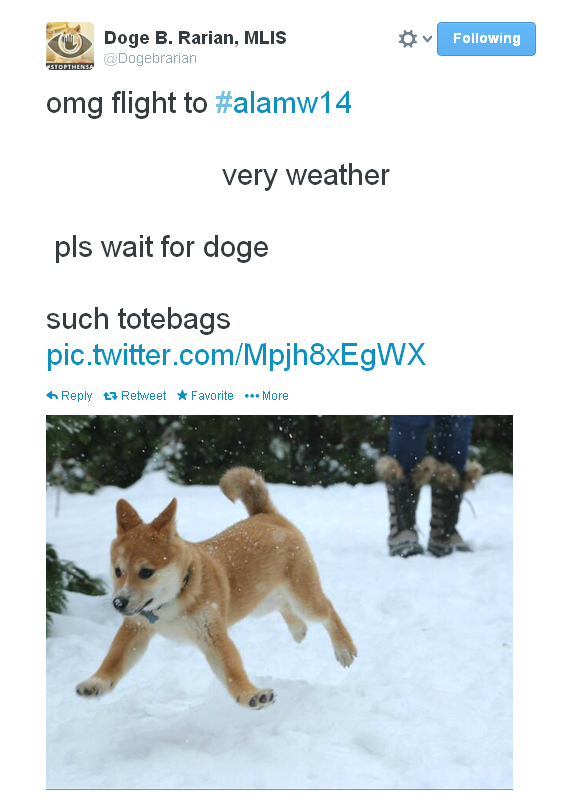 Who will be featured in tomorrow's top tweets? Use #alamw14 in your social media posts and watch this space.
Be careful out there in the cold. Pro tip: Waddle in the snow—or bring your Tauntaun along.
Have a safe and warm Midwinter, everyone!
---
See, hear, and read more about what's going on at Midwinter—in real time and after. 
Twitter: @alamw and #alamw14
Facebook: https://www.facebook.com/events/512164432210368
YouTube: youtube.com/user/AmLibraryAssociation
Flickr: flickr.com/groups/2422196@N23
Pinterest: pinterest.com/alamidwinter