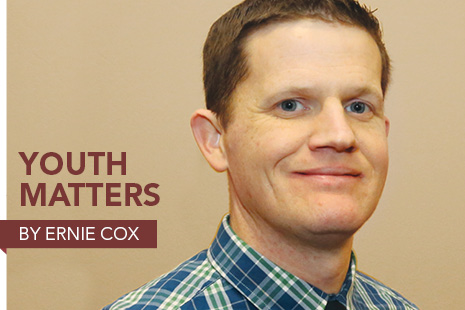 The era of Common Core State Standards (CCSS) in American education carries both promise and peril. Pundits readily discuss varied perspectives about CCSS in everything from traditional journals to social media. While it is vital for school librarians to participate in this discussion, many are realizing how important it is to work with fellow educators to understand and teach to these standards. Librarians of all types have been working to connect with these developments, and ALA's youth divisions have created resource pages with CCSS in mind.
Many of these efforts focus on the text complexity model included in Appendix A of CCSS (PDF file). Librarians are concerned with how to develop collections of books that contain the quantitative and qualitative elements of the model.
Youth librarians can foster meaningful engagement of the core standards by:
Pushing beyond quantitative measures (e.g., lexiles) as the sole criteria for understanding a text and matching it to a reader;
Recognizing the CCSS Text Exemplar list as a guide to text selection rather than a buying list;
Deepening educator understanding and use of the qualitative elements of texts—levels of meaning, author's purpose, structure, knowledge demands, and language conventions;
Expanding the definition of text to include viewing, listening, and the range of transmedia "texts" youth are using independently; or
Replacing the one-size-fits-all approach to curricular textbooks with a range of trade literature written expressly for youth.
Public and academic librarians are ideally situated to collaborate with school librarians on this work. It is becoming apparent that more work needs to be done to understand perhaps the most critical piece of the CCSS model—the reader.
Appendix A provides a selection of texts annotated using the text complexity model. The foundation of the text complexity model is the reader and the task. In the analysis of Narrative of the Life of Frederick Douglass for grades 6–8 this is the note regarding the reader and task (emphasis mine):
"These are to be determined locally with reference to such variables as a student's motivation, knowledge, and experiences as well as purpose and the complexity of the task assigned and the questions posed."
However CCSS may be contested, it provides librarians with an opportunity to advocate for the unique readers in our communities. Here are a few thoughts about informing stakeholder understanding of young readers:
Gather and provide survey and interview data about students' interests and identity as readers. Their self-perceptions are key to literacy development. How many aliterate students attend school?
Circulation statistics by genre or information type could give a baseline of what K–12 patrons have learned. What additional data can the library provide to document what students know? In addition to the core knowledge curriculum recommended by former University of Virginia education professor E. D. Hirsch, what pop culture and mass media knowledge could connect to school-based learning?
The library can serve as a platform for curating the out-of-school experiences of youth and publishing the results of new learning. After all, how much do educators and school administrators know about after-school programming?
The library can support the social reality of literacy and reading. All those book discussion groups offer schools a fine model for an authentic assessment and accountability of students' reading ability.
To serve youth means to focus on their unique needs, interests, and concerns in our community at the present moment, with a long-range view of their scholastic potential.
ERNIE COX is teacher-librarian at Prairie Creek Intermediate School in Cedar Rapids, Iowa.