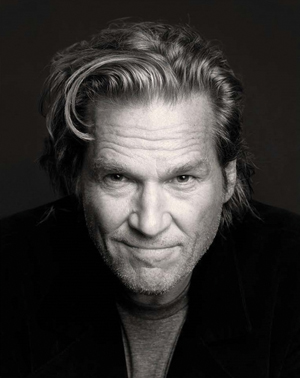 Oscar-winning actor Jeff Bridges returns to the big screen this summer in The Giver, an adaptation of Lois Lowry's classic dystopian young adult novel. He spoke with American Libraries about turning the book into a film, its themes, and the future of libraries. Bridges and Lowry will appear at Barbara Stripling's President's Program at the ALA Annual Conference and Exhibition in Las Vegas on Sunday, June 29.
You've been working on adapting The Giver into a movie for almost two decades. Why do you think this book has such potential as a film?
Well, I was looking for a project to do with my father, Lloyd Bridges, and I wanted to make a children's movie. So I started to look through some children's books in a catalog and I saw the picture of this old grizzled guy on the cover and thought, "My dad could play that part. And it's got the Newbery Award stamp on it, so I should check that out." I got the book, expecting to read a children's story, and it certainly was that, but so much more. I enjoyed it on an adult level and found it so poetic. Somewhere in my garage I have a video of my father playing the title role, and I got my nephew to play Jonas, and we shot the whole book. So that was the beginning of it: a project for my father.
How can libraries help impart the themes in The Giver, such as the importance of passing information from one generation to the next?
It's interesting that you ask that question. What comes to my mind is how long are we going to have libraries? Will they go the way of the record store? It's sort of the theme of The Giver. Maybe it's just a part of humanity that we're so hooked on comfort and needing gratification and speed that we miss some of the finer things in life. I remember visiting Larry McMurtry's wonderful bookstore [in Archer City, Texas] and just wandering aisles with all these amazing books. I think it's wonderful to get support for libraries and encourage kids to take part in that. I hope they stick around.
What other books have affected you in the same way as The Giver?
Oh man, I remember as a kid getting into all the Hermann Hesse books like Siddhartha. Loved those books. Nikos Kazantzakis's The Last Temptation of Christ is one of my favorites. "Man's search for meaning": I'm kind of into those types of books.
Do you have any other book-to-film adaptations in the works or that you would like to do?
Yeah. I mentioned Larry McMurtry. We did The Last Picture Show, which is based on his book. We made Texasville 20 years after that, and he has three more books in that series based on those same folks. Duane's Depressed is one. Rhino Ranch is another. I'd like to see those get made, and I'd like to do it with [The Last Picture Show director] Peter Bogdanovich and the cast that's still around. That would be wonderful to do. I really enjoyed making True Grit, which is based on that great Charles Portis book. Making movies out of books is so terrific because scripts are pretty pared down, but with a book you get to read what the author intended the characters to be. Compared to a script, it's much richer.
Is it fair to compare the movie version of a work with the book? And how true to the book does a film really need to be?
I don't know about fair; it's kind of inevitable. When people have read the book then see the movie, they can't help but compare. I was so pleased that Lois Lowry was on board with us. It was very important that she give us her blessing and support. I was happy to hear that, from her point of view, it wasn't so important that every fact in the book be in the movie but that the spirit of the book be there.
Dystopian young adult fiction is hot right now. Why do you think that it is resonating so much?
I think its time has come. I think it is a … what's the word I'm looking for? A cautionary tale. Like we were saying about libraries, with this addiction to comfort and getting rid of struggle and pain and what those things can give us as a society. Pain has a lot to do with compassion. When you experience your pain, it's easier for you to feel another's pain.