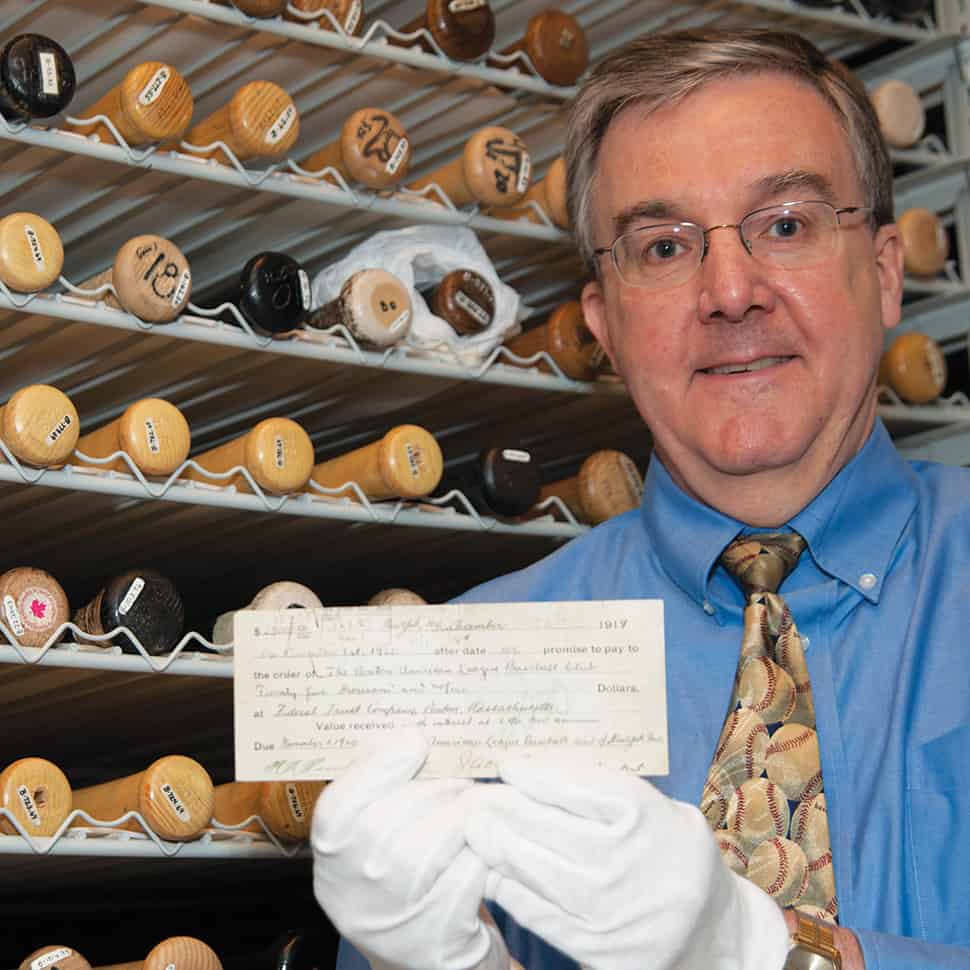 The National Baseball Hall of Fame and Museum in Cooperstown, New York, celebrated its 75th anniversary this year.
Since its opening in June 1939, the Hall has served as the cornerstone of baseball, honoring the sport's greats and marking its significance in history over the years. Pictured here, James L. Gates Jr., library director, holds the promissory note for the sale of Babe Ruth from the Boston Red Sox to the New York Yankees in 1920. The Red Sox did not win a World Series for more than 80 years after the sale, while the Yankees enjoyed tremendous success. "We like to refer to this as a 'Curse of the Bambino' document," Gates says.
Behind him, in the Hall's collection storage area, is a rack of bats from a variety of historic baseball events. The rack includes bats from Ruth, Honus Wagner, and Ichiro Suzuki.