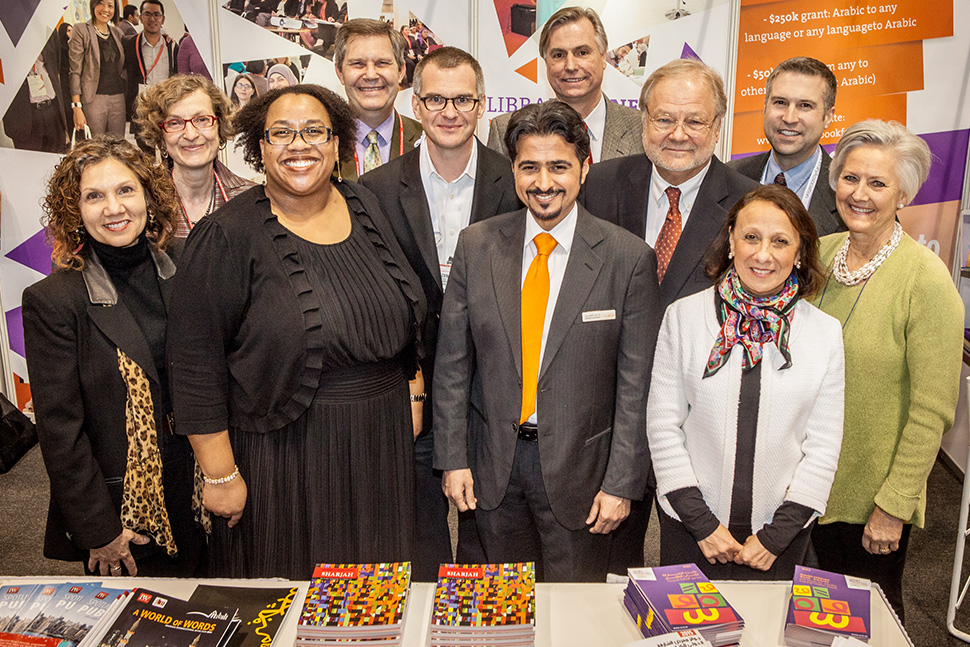 The first Sharjah International Book Fair (SIBF)/American Library Association (ALA) Library Conference, held November 11–13, 2014, in Sharjah, United Arab Emirates (UAE), was an overwhelming success. More than 600 librarians from 20 countries, including Afghanistan, Bahrain, Egypt, India, Iran, Iraq, Jordan, Malaysia, Nigeria, Oman, Qatar, Saudi Arabia, Syria, and UAE, energetically networked and shared knowledge and ideas during the festival's 11-day run. It was ALA's largest international professional development event to date.
The 2015 SIBF/ALA Library Conference will be held November 10–12. Attendees will be able to interact with an international roster of experts during 15 programs on topics related to all types of libraries that cover new trends and technologies, e-resources, innovative spaces and services, rebranding and proving the value of the library, staff and leadership development, promoting the love of reading, and more. ALA President Sari Feldman, Columbia University Librarian Emeritus James G. Neal, and Sharjah dignitaries will be keynote speakers.
New for 2015 will be a full-day, optional preconference on Resource Description and Access (RDA) led by the head of the Ohio State University Libraries' Cataloging Department, Magda El-Sherbini (who presented a popular RDA session in 2014), and a half-day preconference focusing on school librarians.
Conference sessions will be presented in English and Arabic, and event copy and communications will be available in both languages. Registrants will receive certificates of attendance and have access to all session recordings after the event. A registration fee is being introduced to help defray costs.
The SIBF/ALA Library Conference builds on an ongoing collaboration between SIBF and ALA, with assistance from Combined Book Exhibit, which serves as sponsor liaison. The 2015 conference is held in conjunction with SIBF, a colocation that provides an opportunity for attendees to combine professional development with exploring and acquiring materials for their libraries. SIBF is one of the largest book fairs in the world, the most prestigious in the Arab world, and home to the most exciting literary event in the region. "For Love of the Written Word" is its theme, inspiration, passion, and reason for being.
Visit ala.org/sibf to register for the 2015 SIBF/ALA Library Conference. While there, revisit the 2014 conference through links to programs, recordings of the presentations, a list of the poster sessions presenters and topics, and photos.
Track the tag #SIBFALA15 for updates. For more about SIBF, visit sharjahbookfair.com.