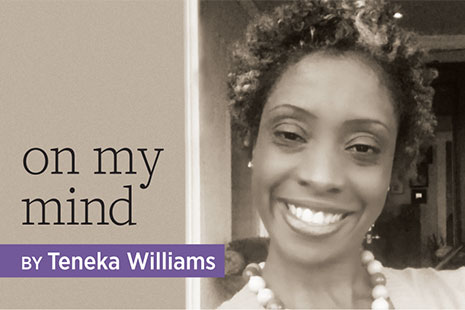 Starbucks has set a new benchmark for customer service. I watched the video of a hearing-impaired woman ordering beverages from a barista using sign language—via a two-way camera installed on the drive-thru menu board—in complete awe. What a wonderful world it would be when all are equal when ordering coffee.
As a librarian who works for Georgia Libraries for Accessible Statewide Services—part of the Library of Congress National Library Service for the Blind and Physically Handicapped cooperative network—I feel a sense of oneness with less-served communities. After seeing this video, I believe Starbucks has reminded us of an insight we need to better integrate into our policies and procedures: inclusivity.
We can no longer afford to treat underserved communities as special groups. Our communities must be served holistically; we must see the entire community as special. Naturally, when this idea is considered, we might immediately think of our cash-strapped systems that in no way could afford all of the costs associated with Americans with Disabilities Act upgrades, accessible software, and assistive workstations. However, we must first reassess and redefine what it means to provide equal access to all.
It starts with developing policies, practices, and continued training that focus on inclusivity as a part of our individual and institutional missions. Any seeker of information is a patron, and the visually impaired patrons that I serve are not exclusively users of the National Library Service for the Blind and Physically Handicapped. They are patrons of your public, school, academic, and special libraries, too, and a commitment to service is required by all of us to create a seamless user experience. The opportunities, social engagement, and sense of community that a public library provides, for example, can be invaluable to anyone. It is imperative that initiatives and programs in any type of library be planned with inclusion in mind.
Equal access starts with policies, practices, and continued training that focus on inclusivity as a part of our individual and institutional missions.
Assistive technology is the conduit to creating a library that provides equal access. We have to become fluent in resources that help as many patrons as possible, in multiple formats. On a larger scale, that could mean purchasing magnifiers, text-to-speech devices, and other types of electronic devices for patrons with visual, hearing, or physical impairments. On a smaller scale, it could mean more interactive children's toys, a hearing loop, or a wider selection of large-print books and magazines. We must assess the needs of our communities and actively engage our patrons using assistive concepts, whether by leveraging our current resources or finding new ones.
Yet there is much to consider before you buy that magnifier. We may think of our special populations as groups of people that have similar impairments and require one catch-all type of device or software, when that is not the case. As baby boomers experience declining physical capabilities related to hearing and vision, and more children are being diagnosed with learning disorders that affect how they learn, read, and speak, our choices for resources become more plentiful—while funding may be simultaneously decreasing. Not only do we need to make smart decisions when purchasing resources, we need to offer better training to staff using resources. It could be something as basic as a session spent learning how labeling tablets with small, contrasting stickers can help low-vision patrons easily locate the home and volume keys.
Ultimately, the simple act of recognizing which patrons would be better served by a magnifier affirms who we are as a profession. We have evolved from the gatekeepers of information to the portals by which people access information. We must commit ourselves to creating the library of the future, and our work begins now.