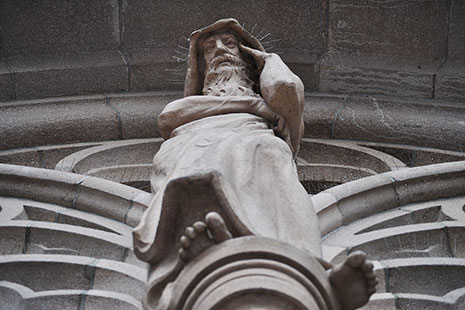 18
Number of terra-cotta figures—academic heroes such as Plato, Benjamin Franklin, and Galileo—guarding the façade of the Suzzallo Library at the University of Washington in Seattle.
123,000
Square footage of the McAllen (Tex.) Public Library, built in a former Walmart store and the largest single-floor library in the US.
1895
Year that Boston Public Library opened the Children's Room, the first space in a public library specifically designated for children.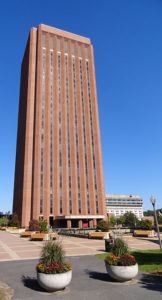 26
Number of floors in the W. E. B. Du Bois Library at the University of Massachusetts Amherst, the tallest university library in the world.
25
Approximate height, in feet, of the 22 signboard Mylar book spines decorating the Community Bookshelf parking garage at the Kansas City (Mo.) Public Library's Central branch.
65
Percent of the quarried Vermont marble that failed to meet architects' standards during construction of New York Public Library's Stephen A. Schwarzman Building. The rejected marble was used in other buildings, including Harvard Medical School.
$6.5 million
Cost to build the Thomas Jefferson Building of the Library of Congress, which opened in 1897.
48
Number of light bulbs that circle the Zodiac Chandelier at the Los Angeles Public Library's Central branch. The bulbs represent the 48 US states in existence when the fixture was constructed in 1926.