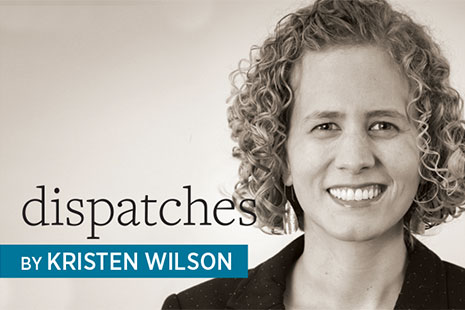 The idea of an open, central, and collaboratively managed knowledge base is as old as the concept of organized mass information storage itself. The first project of this type was the Jointly Administered Knowledge Environment (jake), which began at Yale University in 1999. Though jake shut down for good in 2007, it helped set the stage for future efforts to develop open, community-run knowledge bases.
In 2007, James Culling proposed as an alternative a single, centralized knowledge base that would use web services to provide its data freely to anyone who wished to use it. In a 2008 article in Journal of Electronic Resources Librarianship, Ross Singer took the idea one step further by pointing to collaborative projects like Wikipedia and the Internet Archive as inspiration for a decentralized approach. Picking up where these early experimenters left off, recent projects have demonstrated that the desire remains strong to improve data and ease its flow across the supply chain.
For the past two years, I have served as principal investigator for a project closely aligned with the grand vision for knowledge base collaboration, the Global Open Knowledgebase (GOKb). The project aims to provide a fully open, community-managed dataset that describes electronic journals and books and their relationships. The three major ambitions for the GOKb project are improving data quality and workflows, enhancing the knowledge base by tracking new types of metadata and changes over time, and encouraging interoperability between systems.
Similar goals have been championed by national knowledge bases that have emerged in countries where there already is a high level of collaboration, including France, Germany, Japan, and the UK. Knowledge Base+, based at Jisc Collections in the UK, has improved the supply chain by making data about national consortial deals freely available for reuse under a Creative Commons license. Currently, OCLC, ProQuest/Ex Libris, and EBSCO use this service to enhance their knowledge bases.
Enormous political and structural challenges stand in the way of fully implementing open knowledge bases.
The Electronic Resources Database–Japan and the BAse de COnnaissance Nationale in France have focused on curating data describing publications that originate in the home nations—data that is often not widely available—and sharing it with publishers and vendors. GOKb has contacted these projects to discuss incorporating their data into its global knowledge base.
Enormous political and structural challenges stand in the way of fully implementing open knowledge bases. Purveyors of commercial products view the quality of their knowledge bases as a sales differentiator and would be rightly cautious in abandoning their proprietary systems for a communal approach. Librarians, often stretched thin, may believe that a vendor with paid staff could simply do better work. Any change to the current situation will likely be a long and gradual one.
Still, it's possible to see in the interplay among open, commercial, and national knowledge bases and their users how the vision for community knowledge base management might eventually play out. Participants in each type of knowledge base can contribute work that is meaningful to their circumstances within the larger community. Commercial and global services would likely collect the data with the broadest application; national and regional groups would have an incentive to supplement it with specialized collections; and users across the board could contribute individual enhancements and corrections related to the titles that are most important to them.
Together, these groups are already performing much of the work that is needed to support more centralized knowledge base management across the industry. While achieving this vision will be no easy feat, the potential for great strides exists, and the first steps have already been taken.