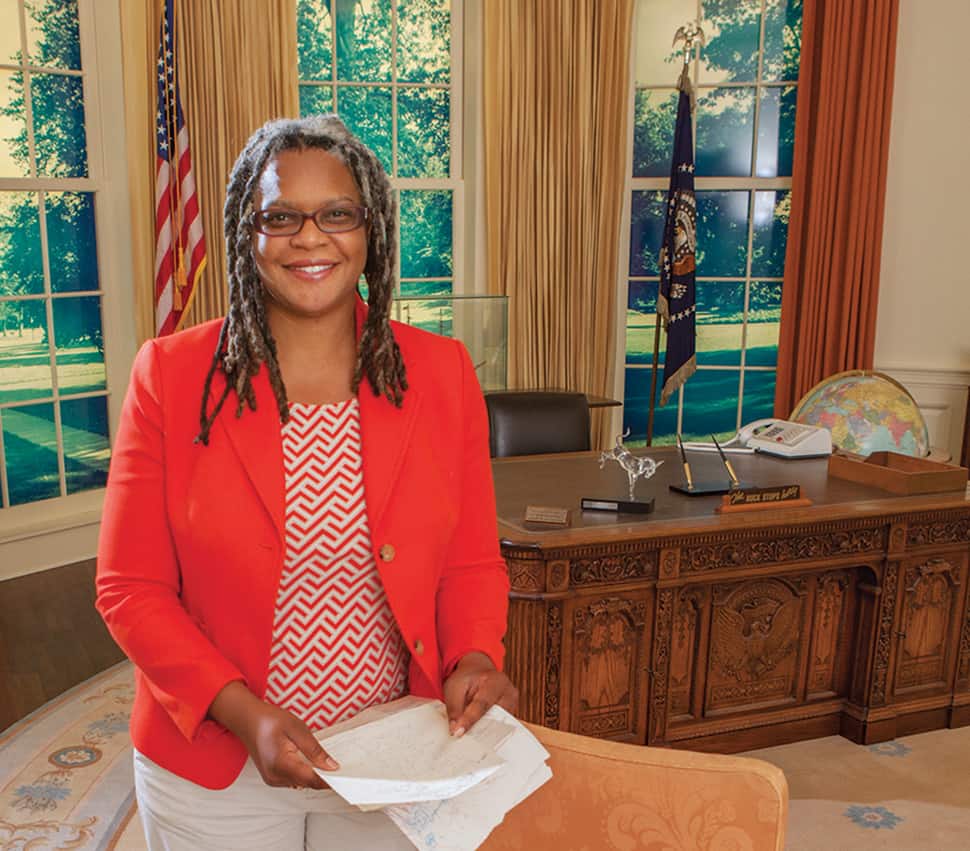 At age 4, Meredith Evans mailed in money ($1.01) to then–­President Jimmy Carter to help him "be president." She also sent a letter asking to have her birthday party at the White House. (Carter politely declined both.) Years later, Evans is now working for the 39th president.
As director of the Jimmy Carter Presidential Library and Museum in Atlanta, Evans is the first African-American woman to be appointed as a presidential library director.
The Carter Library receives almost 100,000 visitors per year, catering strongly to K–12 students. In fact, the former president requested that admission be free to those 16 or under so that it remains accessible.
Evans sees the former president about once a month. "We don't talk about politics," she says. Instead, they discuss events and exhibits, as well as resources needed from the collection.
Among Evans's favorite items in the collection? Rosalynn Carter's notes from many of the president's meetings. "It shows her role as First Lady and how impactful it was. She kept up with the issues. She was never one [who] just talked about recipes. She was always … at the table. And I think that's pretty amazing."
But Evans says the mission of the presidential library transcends the work of Carter alone.
"Coming here … it's an opportunity for people to see what a president does [and] what it takes to become president."