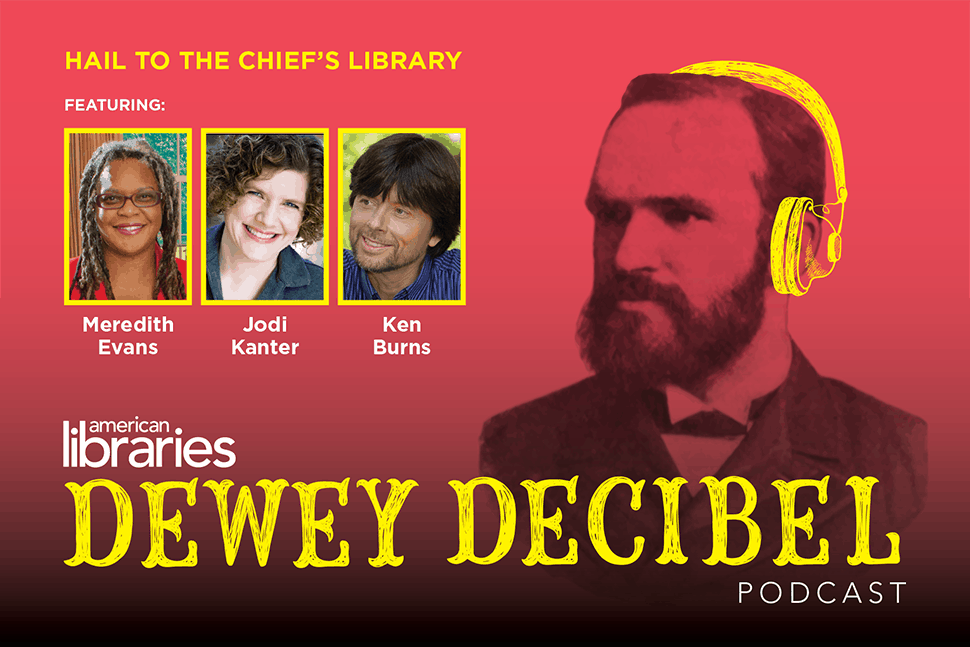 In this very special post-election episode of the Dewey Decibel podcast, American Libraries associate editor and host Phil Morehart examines presidential libraries and presidential history with three esteemed guests:
Meredith Evans, director of the Jimmy Carter Presidential Library and Museum in Atlanta. American Libraries managing editor Sanhita SinhaRoy talks with Meredith about managing a presidential library, her work with President Carter, and more.
Jodi Kanter, associate professor of theater at George Washington University and author of the book Presidential Libraries as Performance: Curating American Character from Herbert Hoover to George W. Bush (Southern Illinois University Press, 2015). Phil and and Jodi discuss her book, which looks at presidential libraries through the lens of performance.
Ken Burns, director of the acclaimed documentaries The Civil War, Jazz, Baseball, Prohibition, The War, and more, and author of the new book for kids, Grover Cleveland, Again!: A Treasury of American Presidents (Knopf Books for Young Readers, 2016). In this interview from the American Libraries vault, Phil sat down with Ken in Boston during the 2016 American Library Association Midwinter Meeting & Exhibits to discuss the presidency, history education in public schools, his new book, and how libraries have affected his life and work.
If you have any feedback for the Dewey Decibel team, send us an email. Tell us what you like, what you don't like, or what you'd like to see us cover. Follow us on Twitter and leave us a review on iTunes.