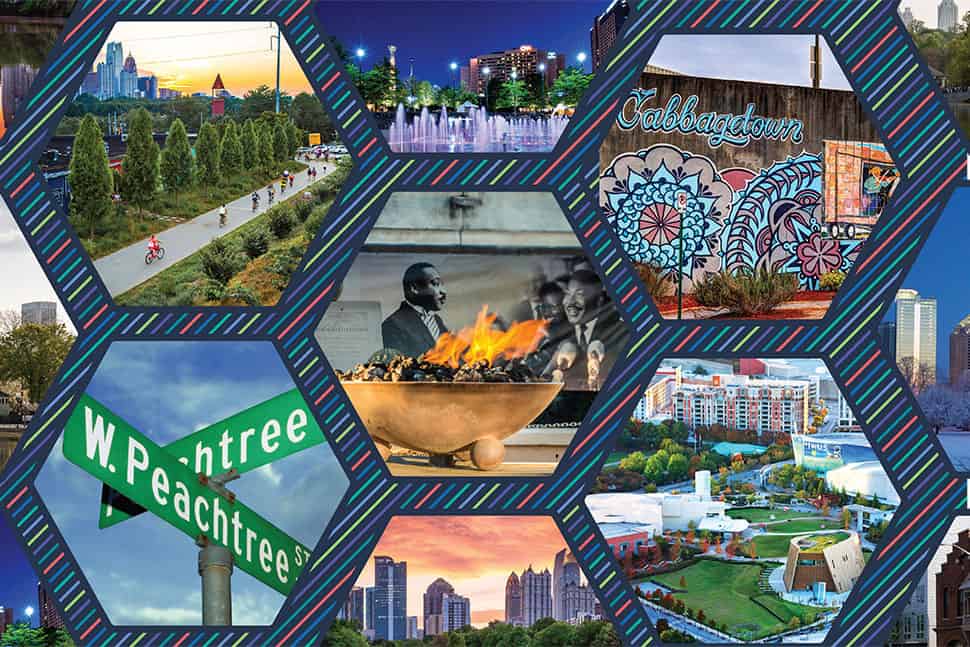 Atlanta is a city of many nicknames and identities. You might know it as ATL, the Big Peach, Dogwood City, Hotlanta, the Hollywood of the South. You might be acquainted with its bustling airport or its ties to Coca-Cola, Gone with the Wind, and the 1996 Summer Olympic Games. But perhaps none of its associations are more meaningful—or resonant to librarian values—than the city's place at the center of the civil rights movement and protest activity of the mid-20th century.
We know that equity, diversity, and inclusion are instrumental to the success of libraries. As the American Library Association (ALA) gears up for its 2017 Midwinter Meeting & Exhibits (January 20–24) in Atlanta, it's important to reflect on a variety of recent events—from the unrest after the presidential election to the Pulse nightclub shooting to the Dakota Access Pipeline to Black Lives Matter demonstrations—in deciding how our libraries can continue to invite knowledge into marginalized communities, create brave spaces, further a dialogue around complicated issues, and provide better access for everyone.
Programs, speakers, research, and continuing education at Midwinter will focus greatly on diversity, inclusion, and advocacy strategies, case studies, and calls to action. Sessions will also look to the uncertain and exciting future of librarianship, in tandem with this year's Symposium on the Future of Libraries. And of course, Midwinter showcases the Youth Media Awards and the Reference and User Services Association (RUSA) Book and Media Awards, plus the authors, exhibits, professional development, and networking you've come to love and expect.
However you may know Atlanta, draw some inspiration from its important place in our history, for the important work that your libraries do.
Featured Speakers
Opening Session
Friday, January 20, 4–5:15 p.m.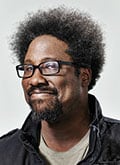 Acclaimed sociopolitical comedian, radio and podcast host, ACLU ambassador, and author W. Kamau Bell will bring to Midwinter his brand of "intersectional progressivism," as coined by The New Yorker. Bell has performed at colleges across the country, appeared on various Comedy Central programs, and has been published at Salon, MSNBC.com, and BuzzFeed. His forthcoming memoir, The Awkward Thoughts of W. Kamau Bell: Tales of a 6'4″, African American, Heterosexual, Cisgender, Left-Leaning, Asthmatic, Black and Proud Blerd, Mama's Boy, Dad, and Stand-Up Comedian (Penguin Random House, May 2017) is a humorous, well-informed take on issues such as race relations, fatherhood, law enforcement, superheroes, and politics.

Arthur Curley Memorial Lecture
Saturday, January 21, 4–5 p.m.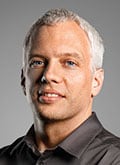 Join Ryan Gravel—urban visionary, planner, designer, and author of Where We Want to Live: Reclaiming Infrastructure for a New Generation of Cities (St. Martin's Press, 2016)—for an exciting pitch on how to make cities better by remodeling them with infrastructure to reconnect neighborhoods and people. Gravel is a founding principal at Sixpitch and the award-winning creator of the Atlanta BeltLine, a 22-mile transit greenway of development that will ultimately connect 40 diverse Atlanta neighborhoods to city schools, shopping districts, and public parks. His work on site design, infrastructure, concept development, and public policy, with consideration to the cultural side of infrastructure, has been covered in The New York Times, Wall Street Journal, and CityLab.
President's Program
Sunday, January 22, 3:30–5:30 p.m.
ALA President Julie B. Todaro welcomes Kwame Alexander—poet, educator, and award-winning, bestselling author of 24 books for children, including the 2015 Newbery Medal–winning The Crossover and the forthcoming photo-illustrated book, Animal Ark: Celebrating Our Wild World in Poetry and Pictures (with Joel Sartore, National Geographic Children's Books, February 2017). Alexander's work is inspired by his belief that poetry can change the world. A regular speaker at schools and conferences, Alexander cofounded an international literacy program that leads an annual delegation of writers, educators, and activists to Ghana.
Closing Session
Monday, January 23, 2–3 p.m.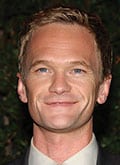 Actor, producer, director, host, author, and magician Neil Patrick Harris will be the Closing Session speaker. A Tony Award winner, five-time Emmy Award winner, and memoirist, Harris recently made his middle-grade book debut with The Magic Misfits (Little, Brown Books for Young Readers, fall 2017), a series that combines his passion as a magic enthusiast with his more recent experiences as a parent. Harris will next be seen starring as Count Olaf in the Netflix original, Lemony Snicket's A Series of Unfortunate Events.
Martin Luther King Jr. Sunrise Celebration
Monday, January 23, 6:30–7:30 a.m.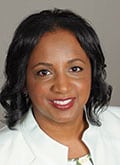 Acclaimed historian and professor Daina Ramey Berry will deliver the keynote address, themed "Freedom Ain't Never Been Free," at the annual Martin Luther King Jr. Holiday Observance and Sunrise Celebration, which commemorates King's legacy and recognizes the connection between his life's work and the library world. A specialist in the history of gender and slavery in the United States, Berry's forthcoming book, The Price for Their Pound of Flesh: The Value of the Enslaved, from the Womb to the Grave, in the Building of a Nation (Beacon Press, January 2017), offers a groundbreaking look at slaves as commodities through every phase of life in early America.
Berry will be joined by Cynthia P. Lewis, director of archives at King Library and Archives in Atlanta, and call-to-action speaker Patricia "Patty" Wong, county librarian of the Yolo County (Calif.) Library System. Featured readings will include passages from the collected work and speeches of King. Coffee, tea, and light refreshments will be served.

Auditorium Speaker Series
Saturday, January 21, 10–11 a.m.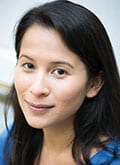 Award-winning debut author Susan Tan, bestselling author and illustrator LeUyen Pham, and YA novelist Scott Westerfeld promise a thought-provoking conversation, moderated by Booklist Books for Youth Editor Daniel Kraus. Tan's book Cilla Lee-Jenkins: Future Author Extraordinaire (Macmillan, March 2017) is a middle-grade novel about a biracial Asian-American girl who dreams of becoming a famous author but first has to deal with the arrival of a new sibling and the differences between the two sides of her family. Pham wrote and illustrated Big Sister, Little Sister and The Bear Who Wasn't There, and is the illustrator of many other picture books, including The Princess in Black series and The Boy Who Loved Math. Westerfeld is bestselling author of the Uglies series and the Locus Award–winning Leviathan series.
Sunday, January 22, 10–11 a.m.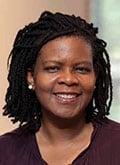 Pulitzer Prize–winning historian and law professor Annette Gordon-Reed brings to Midwinter her authentic portrayal of our colonial past. Author of several books, including The Hemingses of Monticello: An American Family and most recently "Most Blessed of the Patriarchs": Thomas Jefferson and the Empire of the Imagination (with Peter S. Onuf, Liveright Publishing, 2016), her persistent investigation has dramatically changed the course of Jeffersonian scholarship. Gordon-Reed is a Guggenheim fellow, MacArthur fellow, and recipient of the National Humanities Medal and National Book Award.

ALA Masters Series
Hear experts from across different library specialties describe their latest in-house innovations in these fast-paced, 45-minute sessions.
Saturday, January 21, 12:30–1:30 p.m.
Talk with Catherine Murray-Rust, dean of libraries at Georgia Tech, about recent projects, including the Library Service Center, a joint venture with Emory University.

Sunday, January 22, 12:30–1:30 p.m.
Join Kelvin Watson, chief operating officer and senior vice president of Queens (N.Y.) Library, to discuss wide-ranging developments that are transforming his library.
---
News You Can Use
Get the latest updates on policy, research, statistics, and technology, based on surveys, reports, legislation and regulation, projects, beta trials, focus groups, and other data. Presenters include ALA divisions and offices, ALA's Digital Content Working Group, and other organizations. For a full list of News You Can Use sessions, check the ALA Midwinter Scheduler.
Libraries Transforming Communities: Models for Change
Saturday, January 21, 8:30–10 a.m.
Starting this month, public and academic libraries across the country will be invited to learn community engagement techniques, such as coalition building and dialogue facilitation, through a series of free web-based and in-person trainings offered by ALA's Public Programs Office, with support from the Institute for Museum and Library Services and built on the success of the Association's Libraries Transforming Communities initiative. Attend this session to learn more about the rollout, including information on training schedules, applications, and special travel stipends available to small and rural libraries.

Adult Literacy through Libraries
Saturday, January 21, 1–2:30 p.m.
ALA's Office for Diversity, Literacy, and Outreach Services and ProLiteracy partner to deliver an action agenda to spur conversation, ideas, and recommendations to further adult literacy. The session identifies seven key priority areas on which public libraries and library-related groups might choose to focus: collection development, technology and digital literacy, collaboration and strategic partnerships, professional development and graduate education, community planning and program evaluation, raising awareness and influencing policy, and sustainability.
Library Information Technology Association (LITA) Top Tech Trends
Sunday, January 22, 1–2:30 p.m.
Expert panelists describe advances in technology that are having an impact on the library world and what libraries can do to take advantage of these developments. Moderated by Ken Varnum, senior program manager for discovery, delivery, and learning analytics at the University of Michigan, the LITA round table features Bill Jones (creative technologist, IDS Project), Meredith Powers (senior reference librarian, Brooklyn [N.Y.] Public Library), Kelvin Watson (COO and SVP, Queens Library), Cynthia Hart (emerging technologies librarian, Virginia Beach [Va.] Public Library), and Gena Marker (teacher-librarian, Centennial High School Library in Boise, Idaho).
Books and Awards
RUSA Book and Media Awards
Sunday, January 22, 5–7 p.m.
Don't miss the RUSA advisory committees' Notable Books, Reading List, and Listen List selections, as well as announcements for the winners of the Andrew Carnegie Medals for Excellence in Fiction and Nonfiction. The winners of the Dartmouth Medal, Sophie Brody Medal for Jewish literature, Zora Neale Hurston Award for achievement in promoting African-American literature, and Louis Shores Award for book reviewing will also be revealed.

Youth Media Awards
Monday, January 23, 8–9 a.m.
Committees of librarians and media experts select the winners of the Youth Media Awards, which honor books, videos, and other outstanding materials for children and teens. Winners of the Caldecott, Coretta Scott King, Newbery, and Printz are among the awards and medals to be announced. Follow the results via live webcast or by following #alayma.
Morris and Nonfiction Award Program and Presentation 
Monday, January 23, 10:30 a.m.–noon
Join the Young Adult Library Services Association to celebrate the 2017 honorees and winners for the Morris Award and the YA Nonfiction Award. Enjoy coffee, tea, and refreshments and hear finalists speak about their distinguished titles. After the speeches, mingle with authors and pick up free copies of their books. Tickets: $19. A limited number of tickets will be available at the door.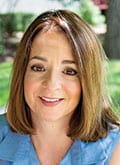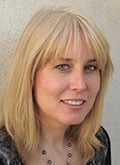 United for Libraries Gala Author Tea
Monday, January 23, 2–4 p.m.
Authors Mary Kay Andrews, Pam Jenoff, Kathy Hepinstall, and Emily Fridlund will discuss their writing lives and forthcoming books at this event. Enjoy a light offering of tea, finger sandwiches, and sweets, followed by book signings. Winners of the 2016 National Friends of Libraries Week Awards will be recognized during the program. Tickets: $65 onsite, $60 in advance for ALA members, $55 in advance for United for Libraries members.
Advocacy Programming
Improving Federal and State Policy to Support Family Engagement in Libraries
Saturday, January 21, 10:30–11:30 a.m.
Policymakers need to recognize libraries as critical partners in advancing learning opportunities and family engagement. Join the Office for Information Technology Policy and the Public Library Association (PLA) to examine opportunities for federal and state policymakers to better support inclusion of public and other libraries as part of a holistic approach to children's healthy development and education.
Are You a Proactive or Reactive Advocate? Best Practices from Academic and Public Library Supporters
Monday, January 23, 10:30–11:30 a.m.
United for Libraries and RUSA partner for an engaging dialogue on best practices for library advocacy and outreach—even in times of a budget crisis—and what academic and public libraries can learn from each other. Discussion leaders include Dustin Fife, director of library services for Western State Colorado University, and Donna McDonald, director of the Arkansas River Valley Regional Library in Dardanelle.
Ticketed Events
Midwinter offers a series of preconference institutes and professional development opportunities for all areas of librarianship. Visit the Ticketed Events page for more information.
Association for Library Service to Children (ALSC) Mini Institute
Friday, January 20, 7 a.m.–4 p.m.
Join fellow children's librarians and educators for an intensive daylong learning opportunity of programming, keynote author and illustrator events, networking, discussion forums, and more. Designed for front-line youth library staff, children's literature experts, and education and library school faculty members, it is one of the only workshops devoted solely to children's librarianship, literature, and technology. Advance tickets: $170 for ALA members, $150 for ALSC members.
Partnering with Law Enforcement to Advance Social Justice: A Train-the-Trainer Event for Public Libraries
Friday, January 20, 8:30 a.m.–4 p.m.
This interactive institute from PLA will offer concrete strategies for how public libraries can use history as a gateway to discussing today's complex community dynamics, in an environment that encourages open conversation and greater understanding. Andrea Blackman, division manager for the Special Collections Division of the Nashville (Tenn.) Public Library and coordinator of the library's nationally recognized Civil Rights Room and Collection, uses Nashville's groundbreaking civil rights training partnership with law enforcement agencies as an example to help libraries and professionals align with what their communities value most, heighten visibility and stature, and develop strategies for immediate integration into their work. Tickets: $295 for ALA members, $245 for PLA members.
Activate, Collaborate, and Engage: Transforming Your Community through Health Outreach at Your Library
Friday, January 20, 8 a.m.–noon
Get an introduction to how libraries can strengthen their roles within the communities they serve through health outreach using ALA's Libraries Transforming Communities initiative. Learn about free and reliable health information resources and ready-to-use materials, how to proactively create a culture of health users, and how to start health outreach implementation at your library, in this session cosponsored by the Association of Specialized and Cooperative Library Agencies' (ASCLA) Consumer Health Information Librarians Interest Group. Tickets: $135 in advance to ASCLA and ALA members.
Equity, Diversity, and Inclusion: Creating a New Future for Library Collections
Friday, January 20, 8:30 a.m.–4 p.m.
This full-day symposium from the Association for Library Collections and Technical Services (ALCTS) examines the critical roles of equity, diversity, and inclusion in today's libraries and highlights the work occurring in metadata, open source, and preserving diverse voices. Presenters will discuss equitable access, diversity and visibility in collection development and management, and inclusion and advocacy in cataloging. Speakers include 2014–2015 ALA President Courtney Young, Hannah Buckland (director of library services, Leech Lake Tribal College), Charlotte Roh (scholarly communications librarian, University of San Francisco), Harrison Inefuku (digital scholarship and initiatives colead and publishing services librarian, Iowa State University), Paolo Gujilde (assistant professor and coordinator of collection development, Georgia Southern University), Emily Drabinski (coordinator of library instruction, Long Island University), Ann Marie Willer (preservation librarian, MIT), and Mark Puente (director of diversity and leadership programs, Association of Research Libraries). Tickets: $269 for ALA members, $219 for ALCTS members, $99 for student members.
---
Symposium on the Future of Libraries


Special to Midwinter is a three-day program of sessions, sponsored by the Center for the Future of Libraries, exploring the many futures for academic, public, school, and special libraries. Included with full conference registration, this symposium offers plenary sessions with civic, social, and education innovators; insights for new services, spaces, collections, and partnerships; and discussions with experts and thinkers from allied professions and disciplines. Leaders will inspire attendees to consider ideas in light of their own work and values that they can bring back to their communities, campuses, and organizations. For more information, visit the Symposium on the Future of Libraries webpage.

Plenary Sessions
Saturday, January 21, 8:30–10 a.m.
Social innovation will be the focus, with speakers Darlene Gillard Jones and Isha Lee. Jones is chief community officer of Digital Undivided and its BIG Innovation Center, the first and only space and tech accelerator program dedicated to the training and support of Latina and black women founders of high-growth tech companies. Lee is chief network officer of Welcoming America, a national network for nonprofits and local governments interested in developing plans, programs, and policies that embrace immigrants, foster opportunity for all, and transform communities.
Sunday, January 22, 8:30–10 a.m.
Kyle Kessler and Marian Liou will tackle civic innovation with a look into the future of cities, communities, and neighborhoods. Kessler is community program manager for Atlanta's Center for Civic Innovation, which helps find and test new solutions to local challenges with tools ranging from open data to community dialogue. Liou is the founder of We Love BuHi, a community-based organization that combines arts, business, design, and play to catalyze and support Atlanta's Buford Highway corridor.
Monday, January 23, 8:30–10 a.m.
Stephen Harmon and Jeffrey Martín will present a program on innovation in K–12 and higher ed. Harmon is director of educational innovation at Georgia Institute of Technology's Center for 21st Century Universities, which tests techniques in actual classrooms to develop tech-driven solutions that result in optimal student outcomes and institutional change. Martín is founder and CEO of honorCode, a nonprofit that provides curricula and training to schools to bring more web development into the K–12 classroom.
---
In the Exhibit Hall
With more than 400 exhibitors offering the latest in products, titles, and services for every type of library, pavilions dedicated to niche areas, and stages featuring the hottest names in publishing, the exhibit hall at Midwinter is essential to learning and networking.
Stop by the Book Buzz Theater for buzz on the newest titles; watch chefs, restaurant owners, and food personalities whip up their favorite recipes at the What's Cooking @ ALA Demonstration Stage; and catch readings, discussions, presentations, and signings at the PopTop Stage. For a full list of exhibitors, visit exhibitors.ala.org.
Exhibit Hall Hours
Friday, January 20, 5:30–7 p.m.
Saturday, January 21, 9 a.m.–5 p.m.
Sunday, January 22, 9 a.m.–5 p.m.
Monday, January 23, 9 a.m.–2 p.m.
---
Putting It All Together

Midwinter goes beyond the speakers, awards, and business meetings. The conference offers informal opportunities to ask questions, make recommendations, explore ideas, and reflect on the implications of updates, conversations, and what you've learned.
There are more than 200 Discussion Groups, loosely organized sessions on broad and timely topics, each sponsored by an ALA division, round table, or office.
Returning for their third year, Ignite Sessions offer a unique format—five-minute presentations, accompanied by 20 slides that advance automatically every 15 seconds.
Make connections at the Networking Uncommons space, a Wi-Fi-equipped area where you can gather in small groups to have a quick meeting, hold impromptu sessions, polish your presentation, or just recharge. Sign up for a time slot or just show up.
The growing, participant-guided Unconference takes place on Friday, January 20, 9 a.m.–noon, and brings the unstructured conversations people often have between sessions into the conference itself.
ALA's JobLIST Placement and Career Development Center offers free workshops, career counseling, and résumé review. Stop by the Open House on Sunday, January 22, 10:30 a.m.–noon, or visit the center Saturday and Sunday, 9 a.m.–5 p.m.

---
Want to discover more in Atlanta?
Visit the informational website created for ALA by the city of Atlanta—which includes a list of attractions and special offers—at attend.atlanta.net/ala.