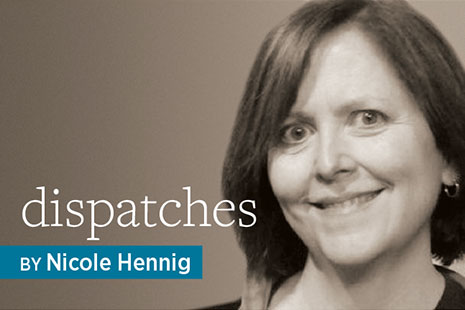 In the early days of podcasting (around 2004), most podcasts were created by white men on topics related to technology. Now podcasts exist for all kinds of audiences: young and old, various races and ethnicities, LGBTQ audiences, and people with disabilities. Because podcasts aren't restricted by traditional broadcast regulations, a huge variety of programming is available, both by established media outlets and by individuals and organizations of all types. These days, more high-quality programming is produced by and for diverse audiences than ever before.
Finding diverse podcasts
One place to look is the website of a podcast collective called Postloudness. Based in Chicago, it aims to create a community of shows by women, people of color, and queer-identified hosts. Its goal is to encourage and support underrepresented voices to produce podcasts and expand diversity in programming.
You may also want to browse directories included in podcast apps, like Pocket Casts or Overcast. The iTunes Store has one of the largest directories of podcasts available, but it does not contain all of the world's podcasts, as some podcasters don't configure their shows for it. That's why it's good to use specialized podcast directories like PodcastLand or Podcat. Podcat is unique because users can search for people who are mentioned in podcasts.
Another useful resource is The Big Listen from NPR. It's both a podcast about podcasts and an email newsletter. Another useful newsletter is The Bello Collective, which focuses on particular episodes from a range of podcasts and curates lists of the best episodes each week.
One more useful tool is Audiosear.ch. It transforms speech into text, then analyzes and indexes it to create a database. You can filter search results by network, show, category, people, or topic. Its Audio Alerts feature will notify you when specific words, phrases, or names appear in a podcast.
Podcasts and accessibility
One of the first things that comes to mind when we think about the accessibility of podcasts is that audio podcasts are perfect for people with visual disabilities. Transcripts of audio or video podcasts make them accessible to people who are deaf and those who use screen readers. They are also helpful for people whose first language is not English, and search engines can index words spoken in the audio.
Transcripts of podcasts make them accessible to people who are deaf.
If you are making a resource guide that includes podcasts, you can indicate whether transcripts are available for each one. Some examples of podcasts with transcripts are:
Freakonomics: See its web page that includes podcast transcripts.
TED talks: Look for "interactive transcript" link for each episode.
This American Life: Look for "transcript link" on each episode.
If you are providing lists of podcasts for users of your website, make sure that your site meets accessibility standards. The University of Washington's Developing Accessible Websites offers guidance.
Another interesting solution for people who have impaired vision is the option of using an Amazon Echo. It's a Bluetooth-enabled speaker that has a conversational interface. For example, you can say, "Alexa, play the podcast This American Life," and it will play the latest episode on TuneIn, a service that contains many podcasts and internet radio stations.
With podcasts continuing to surge in popularity, now is an excellent time for librarians to gather information about them and integrate them into their services. One of the best ways we can do this is by acting as curators and creating resource guides that focus on the needs of our audiences. When we are well informed about podcasts, we can help direct users to the most relevant content for their needs.