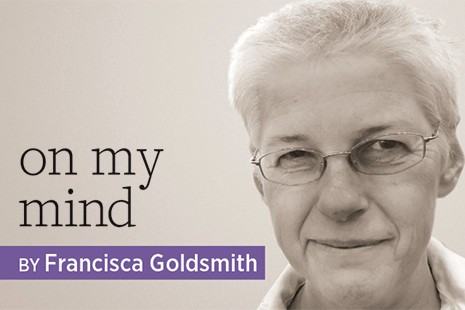 Audiobook sales have skyrocketed over the past two decades, and access grows increasingly simple for connected listeners. Have a smartphone, tablet, or broadband-connected computer? Many options are available, via two or three clicks, for audiobooks that engage, educate, and expand our awareness of voices beyond our own.
The traditional dilemma about whether listening equals reading becomes increasingly relegated to the same bin of disproved anxieties as our ancestors' certainty that radio would kill thoughtful reading. As technology advances our access points to—and interest in—information and literature, the world of social and political possibilities blossoms.
Where audiobooks were once limited to oral reading that eschewed any sort of dramatic performance, targeting listeners who were vision-impaired and believed to need only the use of another's eyes to convert print to sound, contemporary audiobooks often combine the efforts of voice actors, directors, and engineers to produce compelling, professional, aural interpretation. I think of this as akin to the American Sign Language interpreter who conveys another's words meaningfully, rather than through finger spelling.
Access to authentic voices leads to greater cultural awareness, better-nourished aspirations, and the development of humans who can engage with others in discussion. We live in a transmedia literacy age where news, health and safety information, and exposure to ideas and opinions require us to be skillful listeners and viewers as well as capable text readers. In addition to supporting personal concerns, audiobooks provide a platform for us to advance and exercise the critical listening skills we need to be successfully engaged in our communities.
Experience with what is said, how it can be said most effectively, and why aural cues impart essential details is delivered through audiobooks. Yes, we can build our empathy muscles by listening to those who do not sound like us; beyond empathy, however, skillful listening requires us to pause our interior monologues and take heed of others, whether they are like or unlike us.
Access to authentic voices leads to greater cultural awareness, better-nourished aspirations, and the development of humans who can engage with others in discussion.
But what of community members who lack the hardware or resources that make audiobook listening readily available to many? Public and academic libraries loan tablets, often for onsite use only. School and some public libraries circulate preloaded Playaway products that contain digital titles using that company's hardware. These are sidesteps from audiobooks on disc or tape, and do not match the access to a deeper and broader digital audiobook catalog afforded to community members who own mobile devices or computers with sufficient broadband for downloading.
How might we make audiobook access truly available across a digital divide in which hardware and data remain significant needs? Libraries could stop locking down equipment and give the power of selection to those who are doing the listening instead of the loaning. Or perhaps libraries can budget for inexpensive loaner hardware, like the $35 SanDisk digital audio player or $50 iPod Shuffle, that can be loaded by users based on their own choices.
Some libraries loan mobile hotspots. What if a library allowed visitors to download their preferred titles from the library's audiobook collection onto devices the prospective listener might own, but not have broadband connectivity for at home?
There are, of course, the issues of a library's budget and equipment policies. Let's admit that these obstacles are as much habit on our parts as they are true barriers in the sense of physical impracticality. We must not ignore that developing listening skills builds linguistic awareness that, in turn, opens new possibilities for civic inclusion and participation.
Civic inclusion for all strengthens all. Let's bridge the divide so that skillful listening isn't reserved for those who own the best hardware and easiest access.