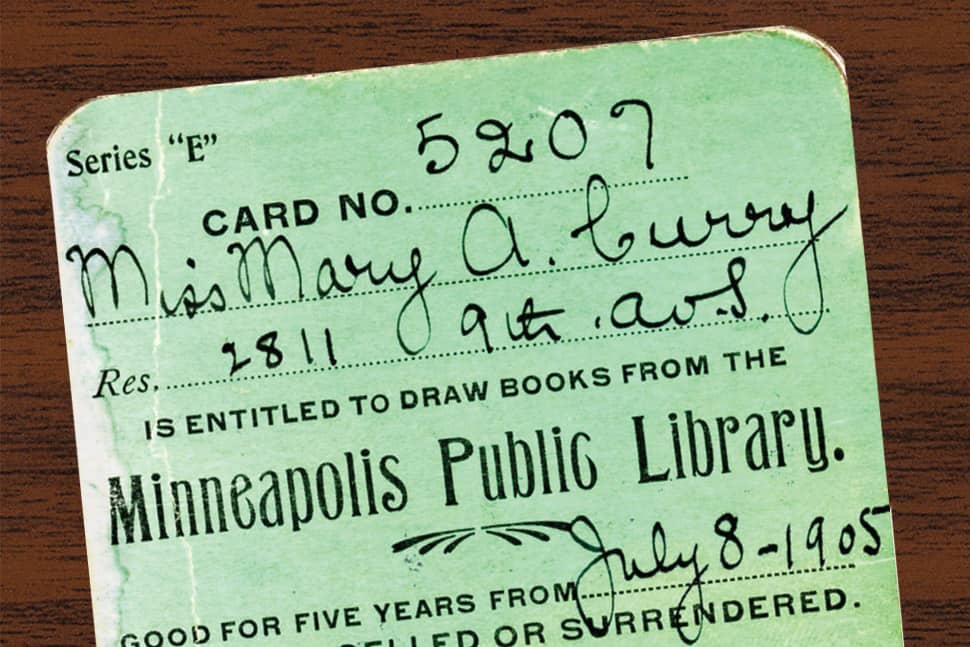 1988
The year then–Secretary of Education William Bennett issued the challenge: "Let's have a national campaign. Every child should obtain a library card—and use it." The following year, the American Library Association declared September as Library Card Sign-Up Month.
500
Number of children who attended the October 14, 1988, kickoff event on the National Mall in Washington, D.C.
2/3
Approximate fraction of Americans who have a library card.
1901
The year New York Public Library issued its first "borrower's card."
$345.14
The largest overdue book fine paid, according to Guinness World Records. Emily Canellos-Simms paid Kewanee (Ill.) Public Library after holding on to the poetry book Days and Deeds for 47 years.
221
Number of years that The Law of Nations by Emmerich de Vattel was overdue. Former President George Washington checked out de Vattel's work as well as volume 12 of the Commons Debates from the New York Society Library in 1789 and failed to return them. In 2010 employees at Washington's Mount Vernon, Virginia, estate sent an identical copy of The Law of Nations to the library.
$300,000
Amount Washington owed in late fees, adjusted for inflation, for the two books. The library absolved Washington of all fines.