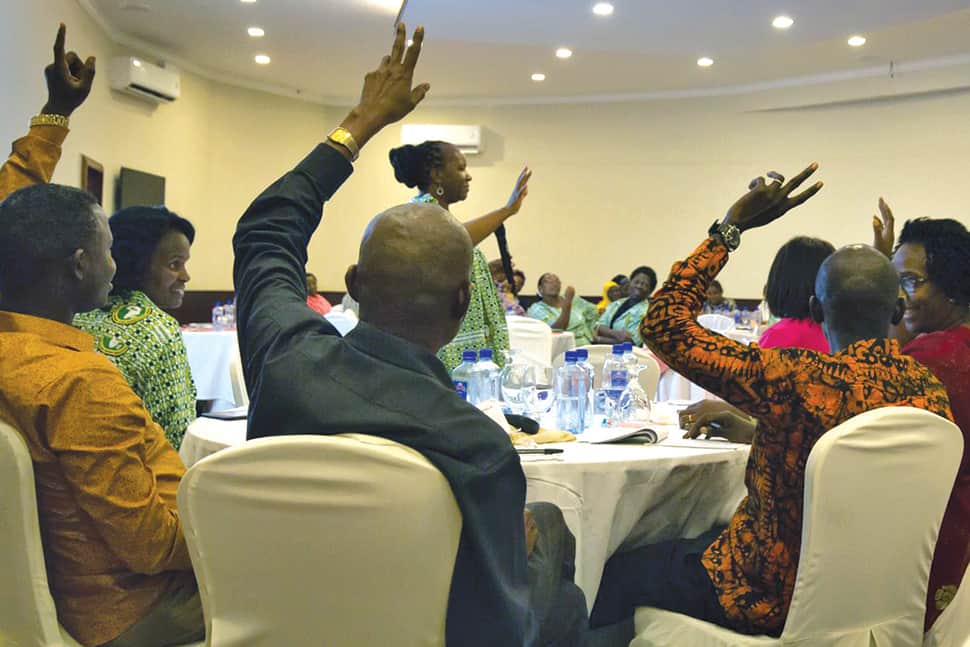 The Public Library Association (PLA) builds leaders through training and professional development opportunities. One primary way PLA supports these leaders is through the PLA Leadership Academy, a cornerstone training and professional development opportunity at the Association. Currently entering its fourth cycle, the academy was developed with support from an Institute of Museum and Library Services grant and in partnership with the International City/County Management Association. It offers an intensive, empowering, in-person event that focuses on small-group mentorship. Past participants have successfully introduced new services, received promotions, and integrated a community-focused mind-set into their work.
PLA recognizes that a connected library field is a strong library field. By sharing effective practices and working together to address common issues, libraries can leverage their resources for exponential impact. PLA provides training for leaders to make these connections through the academy and other networking opportunities.
All leadership activities are based on a leadership model that emphasizes the library's role in addressing community issues and goals. To work in this way, libraries must have innovative and successful leaders who are able to place the library at the center of the community.
Public libraries in the US are not unique in emphasizing a community-focused, networked orientation. Over the past year, PLA has partnered with an international coterie to explore these issues globally. With funding from the Bill & Melinda Gates Foundation, PLA is working with the African Library and Information Associations and Institutions (AfLIA) to build public library leaders in Africa. Along with the International Federation of Library Associations and Institutions (IFLA) and Electronic Information for Libraries (EIFL), these organizations leverage knowledge, expertise, and existing assets to grow a pipeline of leaders across career stages. AfLIA is working with each organization to develop a comprehensive and coordinated approach to build leadership skills for librarians at various career stages, from entry to management level.
EIFL's Initiative for Young African Library Innovators (IYALI) introduces emerging leaders to experiences and ideas from other developing and transition-economy countries and provides opportunities to connect with the global library community. After site visits to libraries in Lithuania and Poland, 19 IYALI participants will attend the 2017 IFLA World Library and Information Congress in Wrocław, Poland, in August. Participants are eager to hear different perspectives and engage with congress attendees formally and informally.
IFLA has a long history with AfLIA, supporting its strategic development and planning for the continent, including the International Network of Emerging Library Innovators (INELI). INELI participants are a bit further along in their careers than IYALI, and the program is centered on public librarians who can introduce innovative services to their communities. Currently, an INELI cohort of 32 librarians from sub-Saharan Africa is halfway through the two-year program. A new cohort will convene in June 2018.
Finally, PLA and AfLIA are partnering to bring leadership training modeled on PLA's Leadership Academy to midcareer librarians. Staff and member-leaders from the two groups have been working together to identify sharable content elements, gaps, and modifications required for a successful training in Africa. AfLIA plans to launch a weeklong residential program for 12 leaders guided by three coaches in January 2018.
Through these partnerships and programs, AfLIA will build its capacity to serve its members, while increasing the level of public library service in Africa. The opportunity to work with AfLIA, EIFL, and IFLA on a global leadership portfolio has proved fruitful for PLA as well, providing an exciting opportunity to practice connecting with others to achieve greater impact, learn, and bring lessons back to PLA members.