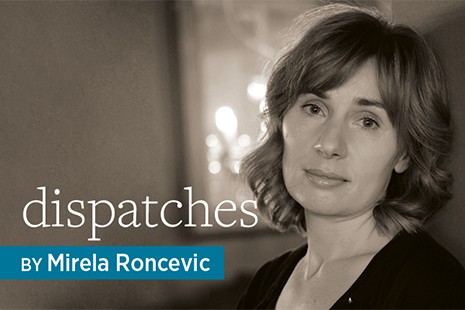 Free Reading Zones (FREZ) is the name of a project that I have been involved with as a library and publishing consultant since 2016. A FREZ turns public and private spaces into open virtual libraries, providing people with free and uninterrupted access to ebooks through sponsorships. Readers in the zones can download a free reading app that identifies their locations in several ways—GPS coordinates, Wi-Fi network, or an app store—and gives them free access to digital books while they are physically inside the zone. A FREZ can be as small as a single building and as large as a city or an entire country.
The basic idea is to open books for reading in areas where sponsors have a vested interest in getting exposure. As we've learned from the music industry, the fastest way to get people to consume content in a new environment is by making that content freely accessible through sponsorships—think of enjoying music on YouTube or Spotify. Readers don't pay, but that does not mean publishers are not getting their fair share. Others are picking up the tab because they see the value in being part of the project.
Although sponsoring organizations are covering the cost of reading in return for some public recognition, the app is not inundated with ads the way YouTube videos are. In fact, the sponsor is prohibited from advertising inside the zone. It only gets to greet the reader through a simple flash screen when the app is launched.
The business model relies on technology that can measure each user's reading and pays publishers an amount based on what participants actually read. The app recognizes when a person is actively engaged with the text, not just flipping through the pages, and calculates what percentage of each book is read. FREZes benefit publishers, authors, and software companies because they are paid through a merit-based business model, but it also benefits end users by exposing them to more culture, information, and educational content. When users enter a FREZ, they are presented with many titles in a wide range of categories by an abundance of authors and publishers. The reader gets to decide what content to consume and when.
Free reading in Croatia
In September 2016, in collaboration with Total Boox, the company that supplied the reading app, I managed the first FREZ in a small café in Croatia, and later turned the whole country into a FREZ for one month. The open virtual library provided anyone in the country access to about 100,000 ebook titles by more than 250 publishers. Within the first week, 24,000 people registered and 23,600 books were being read. The technology helped empower users to become savvy consumers of literature. The October 2017 issue of Library Technology Reports, "Free Reading Zones: Transforming Access to Books through Technology," explores these two case studies and examines how FREZes can empower the ebook industry by equalizing access to knowledge and education in many locations, not just thriving city communities.
The power of the ebook is precisely its ability to be available to nearly anyone, anywhere, at the same time. It closes the information and knowledge gap in ways not possible for the printed word.
The power of the ebook is its ability to be available to nearly anyone, anywhere, at the same time.
How can libraries get involved? They can sponsor a FREZ in their communities on their own terms or in cooperation with local or regional organizations. By doing so, they will expand not only their ability to bring books to people but also their mission to play more active roles in their changing communities. Public libraries in particular have struggled with ebooks for the past 20 years because many ebook models don't allow simultaneous access.
By engaging in a cutting-edge initiative like FREZ—which does allow for instant, simultaneous, and uninterrupted access to a book—libraries can reaffirm their relevance in the highly mobile 21st century and show true leadership, a willingness to embrace change by stepping outside their comfort zones, and an enthusiastic acceptance of new technology.