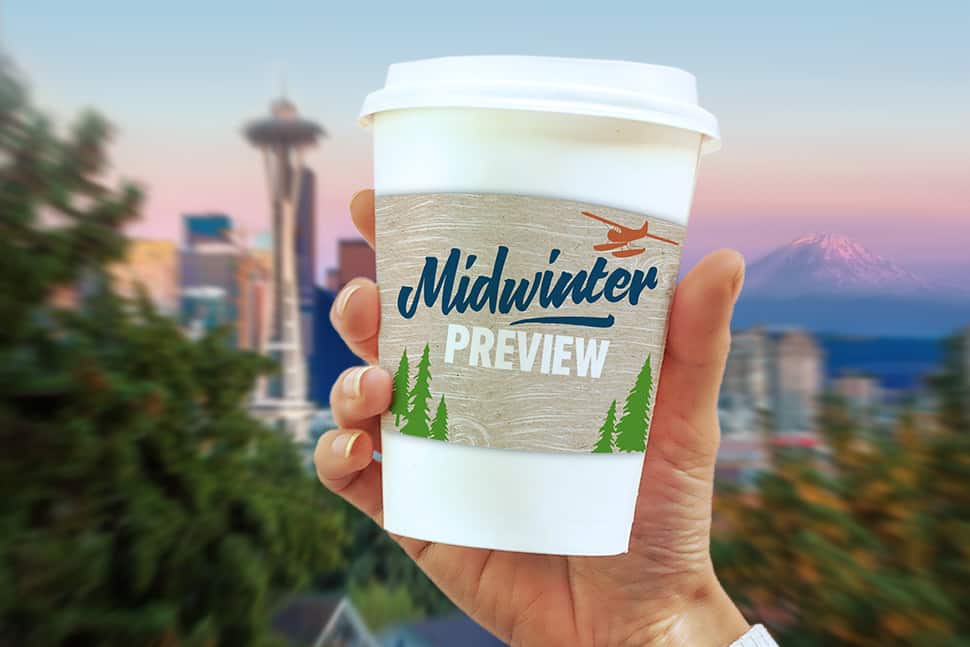 With its thriving tech scene, picturesque outdoors, and iconic Space Needle, Seattle has long led in inspiration and innovation—concepts that have historically driven librarianship and will continue to do so for many years to come. The American Library Association's (ALA) Midwinter Meeting & Exhibits returns to the Emerald City January 25–29, giving library professionals the perfect opportunity to discuss the ideas, trends, and research that will shape the future of information services.
Featured speakers
Opening Session
Friday, January 25, 4–5:15 p.m.
Philanthropist Melinda Gates, cofounder of the Bill & Melinda Gates Foundation, has dedicated her life to transforming the health and prosperity of families, communities, and societies. Core to her work is the empowerment of women and girls. Gates is the author of the forthcoming The Moment of Lift: How Empowering Women Changes the World (April), a call to action that traces the link between women's empowerment and the health of societies. In the book, Gates details opportunities to create change and provides simple and effective methods for making a difference.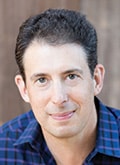 Arthur Curley Memorial Lecture
Saturday, January 26, 4–5 p.m.
Eric Klinenberg is professor of sociology and director of the Institute for Public Knowledge at New York University. His latest book, Palaces for the People: How Social Infrastructure Can Help Fight Inequality, Polarization, and the Decline of Civic Life (2018), argues that the resilience of communities rests not on shared values but on the crucial connections created by shared spaces, such as libraries, day-care centers, bookstores, coffee shops, and neighborhood gardens.
ALA President's Program: Libraries = Strong Communities
Sunday, January 27, 3:30–5:30 p.m.
Acknowledging structural racism is necessary in order to dismantle oppression and build strong communities. In ALA President Loida Garcia-Febo's program, Robin DiAngelo, author of White Fragility: Why It's So Hard for White People to Talk about Racism (2018), will discuss the phenomenon and offer ways to engage more constructively in conversations about racism.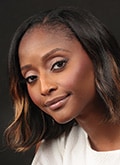 Closing Session
Monday, January 28, 2–3 p.m.
Peabody Award–winning journalist Isha Sesay will speak at the Closing Session. Sesay was an integral part of CNN's coverage of major world events, including Japan's nuclear reactor crisis, the Ebola outbreak in West Africa, and the kidnapping of 276 Chibok schoolgirls in Nigeria by Boko Haram. She recently left CNN to focus on other projects, including her upcoming book Beneath the Tamarind Tree (July), the first definitive account of Boko Haram's abduction of the schoolgirls. Sesay is also the founder of W.E. (Women Everywhere) Can Lead, which supports education and empowerment of girls in Africa.
Auditorium Speaker Series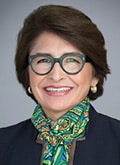 Saturday, January 26, 10–11 a.m.
Sylvia Acevedo is currently CEO of the Girl Scouts of the USA, but she's also been an IBM engineer, a NASA rocket scientist, an award-winning entrepreneur, and a commissioner on the White House Initiative for Educational Excellence for Hispanics. Her recent memoir for young readers, Path to the Stars: My Journey from Girl Scout to Rocket Scientist (2018), traces her journey from living in an underprivileged New Mexico neighborhood to becoming one of the first Latinx to graduate with a master's in engineering from Stanford University and work as a scientist at NASA's Jet Propulsion Laboratory.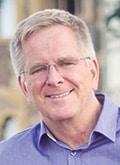 Sunday, January 27, 9:30–10:30 a.m.
Travel author, television host, and activist Rick Steves started his business, Rick Steves' Europe, in 1976, growing it from a one-man operation to a company of 100 full-time employees. He spends about a third of every year in Europe, researching guidebooks, filming TV shows, and making new discoveries. He tackled a new genre of travel writing with Travel as a Political Act: How to Leave Your Baggage Behind (2018). The book reflects on how a life of travel broadened his perspectives and how travel can be a force for peace and understanding in the world. He will discuss his belief that frequent travel is the most effective way for Americans to contribute to "homeland security."
Martin Luther King Jr. Holiday Observance and Sunrise Celebration
Monday, January 28, 6:30–7:30 a.m.
The annual Martin Luther King Jr. Holiday Observance and Sunrise Celebration commemorates King's legacy and recognizes the connection between his life's work and the library world. The event will feature a keynote address from Jeanne Theoharis, distinguished professor of political science at Brooklyn College of the City University of New York and author of A More Beautiful and Terrible History: The Uses and Misuses of Civil Rights History (2017). The event will also feature a call to action from former ALA President Loriene Roy (2007-2008) and readings including passages from King's speeches and work. Coffee, tea, and light refreshments will be served.
Symposium on the Future of Libraries
The Center for the Future of Libraries will once again sponsor the Symposium on the Future of Libraries, three days of sessions exploring near-term trends already inspiring library innovation as well as longer-term efforts to help libraries of all types adapt to the needs of their users. The symposium is included with full conference registration.
A plenary session with civic, social, and education innovators who are creating what's next for cities, campuses, and communities will open the symposium each day from 8–10 a.m. The full schedule is available at alamidwinter.org/symposium-schedule. Notable sessions include:
Breaking Down the Barriers to Advocacy for School Libraries
Saturday, January 26, 10:30–11:30 a.m.
ALA Policy Corps Members Ann Ewbank, director of Montana State University's School Library Media Certificate; Jenna Nemec-Loise, head librarian at North Shore Country Day School in Winnetka, Illinois; and Deborah Rinio, adjunct instructor at the University of Alaska Fairbanks will share their perspectives on library advocacy and what makes a good advocate. They will also discuss how to connect with local, state, and national legislators; communicate effectively; and eliminate barriers to advocacy efforts.
Racial Equity: Libraries Organizing to Transform Institutions
Saturday, January 26, 10:30–11:30 a.m.
The Public Library Association (PLA) Task Force on Equity, Diversity, and Inclusion and the Government Alliance on Race and Equity will explore public libraries' work on identifying and addressing institutional racism and structural inequities.
Return to the Real: The Library as Social Connector
Saturday, January 26, 3–4 p.m.
WebJunction Programs Manager Betha Gutsche and WebJunction Community Manager Jennifer Peterson will explore library programs through the lens of social possibilities. Studies indicate that a lack of social connections can increase loneliness and depression. Active learning programs with participatory activities can help strengthen community bonds and provide the sense of belonging that humans crave.
The Role of Libraries in Addressing Homelessness and Poverty
Sunday, January 27, 1–2 p.m.
Libraries, particularly public libraries, are considering their responsibilities to serve community members who are experiencing poverty and homelessness. But this subject is often not addressed in library schools, leaving librarians without the vocabulary, background, and tools to effectively address these challenges. This interactive session will offer examples of exercises, readings, videos, and conversations to libraries move forward. Panelists include researcher and author Julie Ann Winkelstein; Tina Reid, access services assistant at Austin Peay State University's Felix G. Woodward Library in Clarksville, Tennessee; Jessica Ball, librarian at Memphis (Tenn.) Public Libraries; and Hilary M. Jasmin, research and learning services librarian, University of Tennessee Health Science Center.
The Academic Library in an Open Access World: Threats and Opportunities
Sunday, January 27, 4–5 p.m.
Rick Anderson, associate dean for collections and scholarly communication at the University of Utah's J. Willard Marriott Library, will explore the library's role in an era when access to scholarship no longer needs to be brokered. This session will discuss both threats and opportunities presented by an open access future.

Books and awards
It wouldn't be Midwinter without celebrating books and authors. Honor some of the best works of the year—and even rub shoulders with some of your favorite writers—at these events.
RUSA Book and Media Awards
Sunday, January 27, 5–7 p.m.
ALA's Reference and User Services Association (RUSA) will announce the winners of its awards, which recognize some of the best books for adults. Awards to be announced include the Andrew Carnegie Medals for Excellence in Fiction and Nonfiction, the Dartmouth Medal for outstanding reference work, and the Sophie Brody Medal for Jewish literature. RUSA will also unveil this year's Notable Books List, Reading List, Listen List, and Outstanding Reference Sources selections. This event is complimentary, but registration is required.
Youth Media Awards
Monday, January 28, 8–9 a.m.
In an event that's always a highlight, the winners of the most prestigious awards in children's and young adult literature will be announced Monday morning. The Washington State Convention Center will be buzzing as the winners of the Newbery, Caldecott, Coretta Scott King, Pura Belpré, and Printz awards, along with more than a dozen others, are revealed. Follow the results via live webcast or by following #alayma on Twitter. Doors open at 7:30 a.m. Revelers are encouraged to attend the Joint Youth Reception (5–6:30 p.m. Monday, January 28), sponsored by the Association for Library Service to Children (ALSC) and the Young Adult Library Services Association (YALSA), to talk about the day's big winners over drinks and hors d'oeuvres.
United for Libraries Gala Author Tea
Sunday, January 27, 2–4 p.m.
Bestselling writers Juliet Grames (The Seven or Eight Deaths of Stella Fortuna), Wayétu Moore (She Would Be King), Chris Pavone (The Paris Diversion), and Annie Ward (Beautiful Bad) will discuss their forthcoming books while attendees enjoy tea and a variety of treats. Book signings will follow, and United for Libraries will recognize winners of the 2018 National Friends of Libraries Week Awards during the program. Tickets are $55 in advance for United for Libraries members, $60 in advance for nonmembers, or $65 onsite. Advance purchase is recommended.
Morris and Nonfiction Award Program and Presentation
Monday, January 28, 10:30 a.m.–noon
Enjoy coffee, tea, and pastries, and listen to the 2019 Morris Award and Young Adult Nonfiction Award winners and finalists speak about their honored titles. After the speeches, mingle with the authors and pick up copies of their books. Tickets are $25.
News You Can Use
The News You Can Use series offers updates from experts on policy, research, statistics, technology, and more, based on new surveys, reports, legislation, regulations, and projects. See the full schedule at alamidwinter.org/news-you-can-use. Highlights include:
Libraries and Public Policy After the Midterm Elections and the Midpoint of the Administration
Saturday, January 26, 10:30–11:30 a.m.
ALA Washington Office's Senior Director of Public Policy and Government Relations Alan Inouye, Associate Executive Director of Advocacy and Public Policy Kathi Kromer, and Deputy Director of Government Relations Kevin Maher will discuss what the library community can expect from the 116th Congress over the next two years on issues like funding, copyright, privacy, education, and telecommunications.
PLA Inclusive Internship Initiative
Saturday, January 26, 10:30–11:30 a.m.
Since 2017, more than 100 high school students have participated in paid, mentored internships at public libraries across the nation through PLA's Inclusive Internship Initiative. This program will share highlights from past participants, describe how libraries can work with high school interns to build more inclusive staffs and services, and provide information on applying to host an intern in 2019.
Intellectual Freedom and the Law: Issues and Updates for Meeting Rooms, Drag Queen Storytimes, and Library Displays
Saturday, January 26, 1­–2 p.m.
Controversies over library meeting room policies, drag queen storytimes, and library displays have made headlines in recent months. ALA's Office for Intellectual Freedom Interim Director Deborah Caldwell-Stone and Freedom to Read Foundation General Counsel Theresa Chmara will explore the legal principles and precedents that apply to these issues and provide practical guidance on creating policies that comply with the law, protect intellectual freedom, and meet the needs of the library and its community.
Preliminary Results From the 2018 Young Children, New Media, and Libraries Survey of Technology Use in Today's Libraries
Sunday, January 27, 8:30–10 a.m.
ALSC will present preliminary findings on how libraries are using new media in programming and providing a wide range of technologies to families with young children. Panelists Katie Campana, assistant professor at Kent State University; Claudia Haines, youth services librarian at Homer (Alaska) Public Library; Marianne Martens, associate professor at Kent State University; and Liz Mills, PhD candidate and Beverly Cleary research assistant at University of Washington will discuss survey results and their implications.
LITA Top Technology Trends
Sunday, January 27, 1–2:30 p.m.
The Library Information Technology Association's premier program on changes and advances in technology affecting the library world will feature a round-table discussion with a panel of technology experts and thought leaders.
Library Advocacy and Community Engagement in the 2020 Census
Sunday, January 27, 4­–5 p.m.
Communities across the country are preparing for the 2020 Census. Library staffers and supporters can increase awareness of library services and strengthen community relationships by participating in a Complete Count Committee. Hear from librarians who have been involved with Complete Count efforts and learn about a new ALA Washington Office advocacy publication.
Future Ready with the Library: Connecting with Middle Schoolers to Build Strong Communities
Monday, January 28, 10:30–11:30 a.m.
YALSA and the Association for Rural and Small Libraries developed the Future Ready with the Library project to help middle school students consider their passions and interests and learn how they might connect to college and a career. This participatory session will address how libraries can work with community partners and families to support the social and emotional development needs of middle schoolers and encourage their early steps in considering academic and workplace opportunities.
Ticketed events
No matter what your professional specialty or interests, Midwinter's preconference institutes and other ticketed professional development opportunities can help you take your work to the next level. Visit the Ticketed Events page for more information.
Designing Educational Opportunities on the Intersections of Scholarly Communication and Information Literacy
Friday, January 25, 8:30 a.m.–4 p.m.
Today's shifting academic information landscape provides challenges and opportunities for librarians to become change agents for campuswide initiatives and competencies. This Association of College and Research Libraries (ACRL) Emerald City RoadShow will help participants leverage scholarly communication and information literacy to develop education and outreach strategies that address the aspirations and needs of scholars, students, and researchers. Presenters include Maryam Fakouri, scholarly publishing outreach librarian at the University of Washington in Seattle, and John Watts, head of knowledge production at the University of Nevada, Las Vegas Libraries. Tickets are $225 for ACRL members, $265 for ALA members, $325 for nonmembers.
Advancing Racial Equity in Public Libraries: Normalizing, Organizing, and Operationalizing
Friday, January 25, 8:30 a.m.–4 p.m.
At this PLA institute, practitioners will share their experiences using racial equity tools and setting up racial equity initiatives for success. Speakers will also discuss barriers to anticipate and strategies for sustaining efforts through challenging times. Presenters include Sonja Ervin, Multnomah County (Oreg.) Library equity and inclusion manager, and Gordon F. Goodwin, Government Alliance on Race and Equity regional project manager at Race Forward. Tickets in advance are $130 for PLA members, $150 for ALA members, $180 for nonmembers, and $80 for students and nonsalaried and retired persons.
Implicit Bias, Health Disparities, and Health Literacy: Intersections in Health Equity
Friday, January 25, 9 a.m.–noon
PLA, the National Network of Libraries of Medicine Pacific Northwest, and ALA's Office for Diversity, Literacy, and Outreach Services, will present an institute to help participants explore practices and interventions that can reduce health disparities and promote health equity. Organizers will provide a packet of resources to support health literacy in the library, including tools librarians can use to identify their communities' health needs. Tickets are $50 in advance, $60 onsite.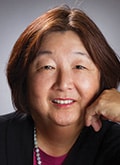 United for Libraries Institute: Friends, Foundations, and Trustees
Saturday, January 26, 11:30 a.m.–4 p.m.
Library trustees, Friends groups, foundations, and staff are invited to join a free afternoon of learning opportunities. Jan Masaoka, CEO of the California Association of Nonprofits, will deliver the keynote "Be Passionate About Your Library! Creating and Developing Effective Advocates for Your Library." The event will also feature expert speakers and a panel discussion, "Working Together: Friends, Foundations, Trustees, and Libraries." Tickets are complimentary, but registration is required.
Other highlights
ACRL Presidential Forum
Saturday, January 26, 1–2 p.m.
ACRL President Lauren Pressley will host "Climbing the Stairs to Diversity and Inclusion Success." At this interactive workshop, Terryl Ross, assistant dean of diversity, equity, and inclusion at the University of Washington College of the Environment, will present a new diversity and inclusion model. Attendees will discuss all five levels of the model and realistic ways for organizations to progress through them.
Trends in Young Adult Services Paper Presentation
Saturday, January 26, 10:30–11:30 a.m.
In this YALSA program, Amanda Waugh, instructional librarian at St. Andrew's Episcopal School in Potomac, Maryland, will present "Feels Like Home: The Digital Information Practices of Teen Fans," a paper that investigates teen information-seeking behaviors in online fan communities and across platforms.
The ALA Masters Series provides opportunities to hear experts from across different library specialties describe their in-house innovations in fast-paced, 45-minute lunchtime sessions. Visit bit.ly/alamasters for this year's schedule of speakers.
In the exhibit hall
With more than 450 exhibitors offering the latest in products, titles, and services for every type of library; multiple stages featuring the hottest names in publishing; and a variety of special events, the exhibit hall at Midwinter is essential to learning and networking. Swing by the specialty pavilions dedicated to mobile apps, small presses, and university presses.
Visit the Book Buzz Theater for news on the latest titles, and catch readings, discussions, presentations, and signings at the PopTop Stage.
American Libraries will host a live podcast episode as part of the PopTop Stage program. Join Dewey Decibel podcast host Phil Morehart for "So You Want To Podcast…" (11 a.m. Saturday, January 26), a panel discussion featuring librarian podcasters Joseph Janes, associate professor at the University of Washington Information School and host of Documents That Changed the World; Gwen Glazer, readers services librarian at New York Public Library and co-host of The Librarian Is In; and Adriane Herrick Juarez, executive director of Park City (Utah) Library and host of Library Leadership Podcast.

Exhibit Hall Hours
Friday, January 25, 5:30–7 p.m.
Saturday, January 26, 9 a.m.–5 p.m.
Sunday, January 27, 9 a.m.–5 p.m.
Monday, January 28, 9 a.m.–2 p.m.
Business and Financial Meetings

Friday, January 25
8:30–noon, ALA Executive Board Meeting I
Noon–4:30 p.m., Budget Analysis and Review Committee and Finance and Audit Joint Meeting
Saturday, January 26
8–11 a.m., Council Orientation Session
3–4:30 p.m., ALA Council/Executive Board/Membership Information Session
4:30–5:30 p.m., ALA Presidential and Treasurer Candidates' Forum
Sunday, January 27
8:30–9 a.m., ALA-APA Council Session
9–11 a.m., ALA Council I
1–2:30 p.m., Planning and Budget Assembly
Monday, January 28
10 a.m.–noon, ALA Council II
2–4 p.m., ALA Executive Board Meeting II
4–4:30 p.m., ALA-APA Board Meeting
Tuesday, January 29
9:00–11:30 a.m., ALA Council III
12:30–4:30 p.m., ALA Executive Board Meeting III
JobLIST Placement and Career Development Center
ALA's JobLIST Placement and Career Development Center (open 9 a.m.-5 p.m. Saturday and Sunday, January 26–27) offers free workshops, résumé review, and photography.. Other highlights include:
Orientation
Saturday, January 26, 9 a.m.
Open House/Career Fair
Sunday, January 27, 9–10:30 a.m.
Career Counseling
Saturday, January 26, 9–10 a.m. and 4–5 p.m.
Sunday, January 27, 9 a.m.–5 p.m.
Mentoring-on-the-Fly
Saturday, January 26, 9 a.m.–noon, and Sunday, January 27, 1–4 p.m.
Putting it all together
Midwinter is more than just speakers, awards, and business meetings. Some of its most powerful moments are the informal opportunities to ask questions, make recommendations, explore ideas, and reflect on the implications of updates, conversations, and what you've learned.
More than 200 Discussion Groups will meet at Midwinter. These are loosely organized sessions on broad and timely topics, each sponsored by an ALA division, round table, or office.
Make connections at the Networking Uncommons space, a Wi-Fi-equipped area where you can gather in small groups to have a quick meeting, hold impromptu sessions, polish your presentation, or recharge. Sign up for a time slot or just show up. The space is open 8 a.m–4 p.m. Friday, January 25, and 8 a.m.–5 p.m. Saturday–Monday, January 26–28.
Relax and regroup at the ALA Lounge. Connect with colleagues, other ALA members, and ALA staff, and get answers to your questions about what's happening at conference and at ALA. You'll have the chance to pick up plenty of swag—including special ribbons not available anywhere else.
For an up-to-date list of dates and times, see the Midwinter Conference Scheduler.