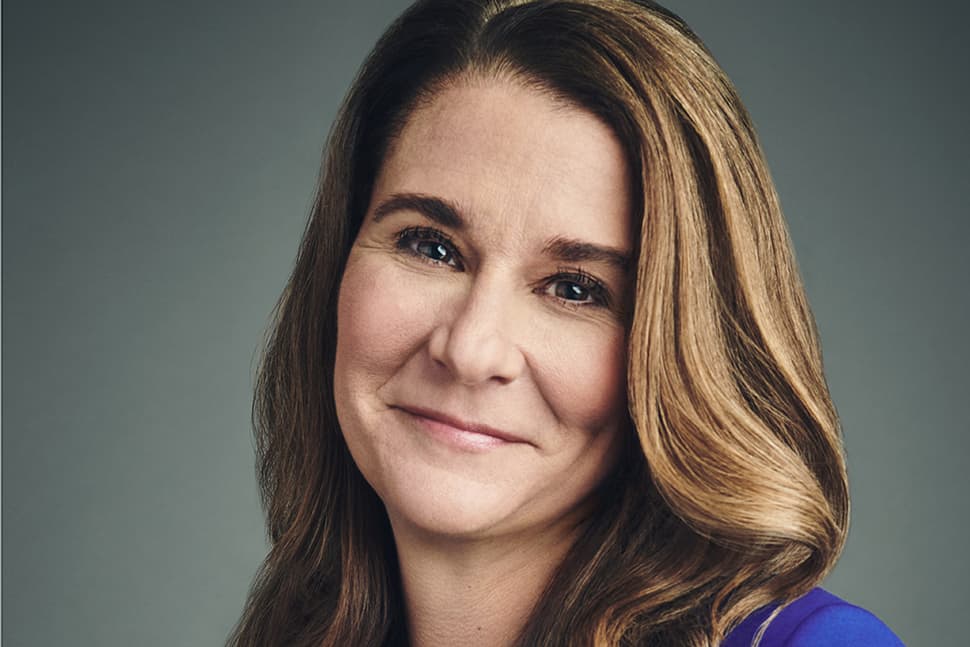 Melinda Gates is one of the most influential people in the world. As cofounder of the Bill & Melinda Gates Foundation with her husband, Microsoft founder Bill Gates, she has helped steer more than $45 billion to causes that range from global poverty to library funding. In her new book, The Moment of Lift: How Empowering Women Changes the World (Flatiron Books, 2019), Gates offers raw data and anecdotes from her life and travels to demonstrate that women's prosperity and health are intrinsically linked to the health and prosperity of the world at large.
Gates spoke with American Libraries at the 2019 American Library Association Midwinter Meeting & Exhibits—where it was revealed that she would serve as this year's honorary chair of National Library Week.
The Moment of Lift is about lifting up women and girls. What do you mean by lift, and why is it so important?
I feel like we're in a moment, and I use this metaphor in the book, that reminds me of the Apollo launches that I watched when I was a little girl. The engines have been ignited, the Earth is shaking and rumbling, and we have this moment, because of #MeToo, where we can lift up all women and really change the course of humanity.
You mention myriad ways that we can do this. Can you expound on that?
We can do it by using our voice, our advocacy, our time, our money, our energy. We can start by looking in our own homes and saying, "Do we have full equality within our partnership at home? Do we have full equality in our communities? Are we using our voice on behalf of women?" In our workplace, are we speaking up if a woman's voice is cut off at the table or if we see gender discrimination or if we don't see equal pay? Are we making sure all women can come forward and participate in society with their full voice and that they're actually lifting themselves up and able to completely thrive and reach their potential?
You talk in the book about your initial reluctance to be a public face for the foundation. Has it gotten any easier?
When I started the foundation, I never saw myself being a public advocate for issues. I'm a very private person. But as I got deeper in the foundation's work, I realized I had so much to say.
I've met so many women around the world who've had the courage to step out and speak to me and share their stories. I feel like those stories deserve to be told, and when I started to learn how important gender equality is in the world and how much it changes everything, I realized I needed to use my voice on behalf of it.
It's gotten somewhat easier over time, but I still walk in halls, even just this past week, where sitting in the front row, all the positions of power are held by men. It's not easy to be the only woman in that forum. But it's important for me to be there and use my voice to be a role model for other girls; to let them know that you can have the courage and should have the courage, and that if you make it to these positions, you should use it on behalf of everybody else.
You're the honorary chair of National Library Week this year. Why is it important to celebrate libraries that week and throughout the year?
We should celebrate libraries because they are where the community gathers. They are the place where we provide equal access to information. I was at Seattle Public Library recently, and what I love about it is that all walks of life are there. Sitting between the shelves or at a table or at the computers getting information—it's where we come together. We learn and grow from that.