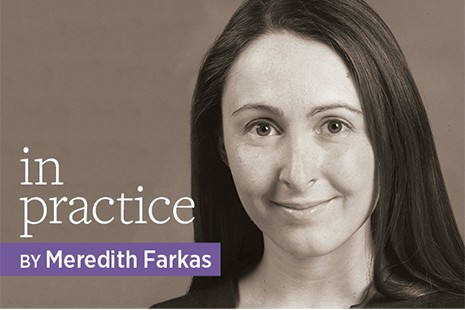 Narratives about libraries often portray them as "the great equalizer," but achieving equity means more than just opening the doors to everyone. ALA's Access to Library Resources and Services guide says that "equity extends beyond equality … to deliberate and intentional efforts to create service delivery models that will make sure that community members have the resources they need."
Libraries rarely design services to specifically exclude certain patron groups, but exclusion is often the unfortunate result of not considering the unique needs and circumstances of all community members. For example, after my son was born, I noticed that my local library offered programs for babies and toddlers only on weekday mornings. This made their programming to support early literacy inaccessible to the children of most working parents.
A friend recently mentioned that her new hometown library charges patrons a small fee to place a hold on materials. Holds are often the only way to get access to bestsellers at any library. This effectively means that timely access to popular materials is limited to those who can pay.
At academic institutions, unpaid library fines can prevent a student from registering for classes or applying for graduation. A few years ago, my library removed fines on all materials except high-demand technologies like laptops.
Librarians do so much to mitigate childhood achievement gaps tied to socioeconomic status. "At the same time, we counteract it by charging fines and fees to our patrons," said Dawn Wacek, youth services manager at La Crosse (Wis.) Public Library, in her February 2018 TEDx talk, "A Librarian's Case against Overdue Book Fines." Wacek cites a 2016 report from the Colorado State Library that suggests overdue fines and fear of fines are among the biggest barriers keeping low-income families from using libraries.
Libraries need to examine their policies and practices to see if they disproportionately impact marginalized community members. Equity audits—which some public schools have used to explore their data, policies, and practices and identify equity gaps—can benefit libraries as well.
Libraries need to examine their policies and practices to see if they disproportionately impact marginalized community members.
Examining data about funding, hiring, utilization of services, access to opportunities, collection diversity, and other factors can be useful when analyzing potential equity gaps. In San Diego, for example, a 2016 audit showed that resources were unevenly distributed to the city's 36 libraries because the city provides matching funds for private donations to specific branches, which led to branches that serve wealthy neighborhoods getting more funding. The auditor recommended pooling a portion of the funds to distribute them more evenly. San Diego Public Library eliminated fines for overdue materials in July.
In 2018 Evanston (Ill.) Public Library (EPL) hired a consulting group to perform an equity audit. The consultants examined equity issues in the surrounding area as well as those within the library itself and suggested a greater focus on serving communities affected by systemic racism. Among its 11 recommendations was hiring staffers who reflect the diversity of the community EPL serves, which is 18% black, 9% Latinx, and 9% Asian.
Libraries should also look at the unique needs and desires of the different patron groups they serve. Los Angeles County Library's iCount initiative, which launched in 2016, not only examined barriers to equity but also worked to address the needs of every community within its large and diverse service area.
If our profession is committed to equity, we need to look at structural barriers that create inequity. Conducting a deep audit of policies, practices, usage statistics, and community data can help libraries serve everyone.