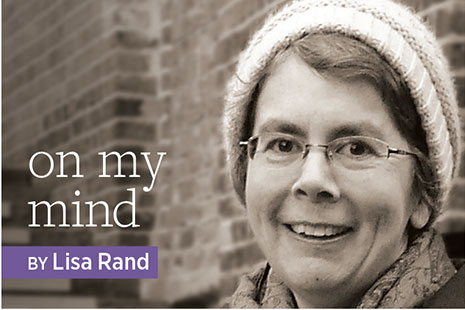 My mother's parents emigrated in 1949 from southwest Ireland to Boston, where I grew up seeing them every day. The first stories I ever heard were my grandfather's retellings of Irish myths. As I grew older, he also taught me about the Troubles, the conflict between Catholics and Protestants in Northern Ireland. He had a keen longing for peace to prevail, though news reports were often grim.
Even in the 21 years since the Good Friday Agreement officially ended the conflict, sectarian tension and renewed violence have punctuated the hard-won peace. Journalist Lyra McKee was killed in April while observing riots in Derry.
Conversations with my grandfather gave an immediacy to the stories unfolding across the ocean. In order to get a fuller picture, I read whatever I could find in my public library. Eventually I turned to the Conflict Archive on the InterNet (CAIN) database at Ulster University in Derry, which provides comprehensive resources on the history and politics of Northern Ireland. Interpreting this history is still a highly politicized endeavor. This tension reminds us that peace is fragile and requires commitment, structures of justice, and new ways of living together.
As we reflect on the many critical roles of libraries, it would be easy to overlook contributions to peacemaking. But history is an important teacher. By providing access to a range of stories and documentation and a physical space for inclusive learning, libraries can support communities as they heal from past conflict and grow toward a peaceful future.
Here in the US, where the political landscape is covered in evidence of our own ongoing troubles—particularly with systemic racism, discrimination, and the rise of hate crimes—librarians can learn a valuable lesson from Northern Ireland.
A new generation of activists is engaging with the collections and extracting lessons for contemporary social justice issues.
Collections related to the civil rights movement—featuring photographs, oral histories, and news stories from the era—play a role in illuminating the US's troubled history of harmful, racist acts, which in turn contributes to healing. In libraries, community centers, and universities across the country, staffers work to protect access to these important stories, which helps ensure that this history isn't forgotten or minimized.
The Civil Rights Room at Nashville (Tenn.) Public Library (NPL) is one such collection, with a special focus on the city's role in the history of civil rights from the 1960s to the present. The library welcomes local community groups, scholars, pilgrims, and international visitors.
For younger visitors, the Civil Rights Room connects the past with present conflicts and tensions, from Occupy Wall Street to Black Lives Matter. A new generation of activists is engaging with the collections and extracting lessons for contemporary social justice issues.
"For young people, there is a generational shift toward the power of conversation, away from a culture of silence about discrimination and inequality," says Tasneem Grace Tewogbola, associate director of program design in NPL's special collections center. "They want the resources to understand their history and diverse perspectives. They want to take civil rights history beyond black and white, to relate these principles to LGBTQ rights, to homelessness, to guns."
The NPL project is one example of a library with a highly relevant peacemaking mission: to keep the past alive in order to learn from it. This mission is supported by institutions across the country, from the Library of Congress's Civil Rights History Project, to the National Civil Rights Museum in Memphis, to the oral history archive at Washington State University.
"The civil rights movement is not old," Tewogbola says. "Transitions we have lived through are not that ancient. Your parents or grandparents might not have been allowed in the library. The beauty of the civil rights collection is that it is a living collection."