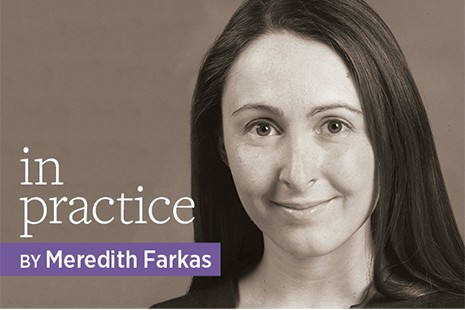 I recently read All You Can Ever Know by Nicole Chung, in which she recounts growing up a Korean-American adoptee in a white community. She describes how reading books was an escape but, she writes, "as much as I loved these spunky literary heroines, they too were all white, and I couldn't see how I would ever find my way into lives like theirs."
There are countless stories about the harm done when people grow up not seeing themselves reflected in books and media. This is the impact whiteness can have on those outside of the dominant group. Whiteness centers white faces, values, and experiences and is frequently invisible to those in the dominant culture. Whiteness isn't the only dominant paradigm—patriarchy, heteronormativity, ableism, and many other -isms also serve to erase or other the lives and experiences of people from nondominant groups and make them feel unwelcome in many institutions.
One powerful antidote to this exclusion is representation. When kids see their identities reflected in media it can help to affirm their identity, make them feel less alone, and discover role models who look like them. When people see their identities represented and celebrated by their library, they are more likely to see the library as a space for them.
And although buying diverse books is critical, representation in libraries means much more. Diversity in staffing can also help create a library that is truly for all. In my city (Portland, Oregon), more than 72% of the population identifies solely as white, but Multnomah County Library has committed to recruiting and retaining staffers who represent the diverse neighborhoods in which they work. Approximately 30% of its staff are people of color.
Employing staff members who look like and speak the languages of their minority community members makes the library and staff more approachable. Having Somali-speaking staffers at one Multnomah County Library branch led to the creation of The Sewing Project, an innovative mobile sewing lab created in response to an expressed need from members of that community.
Diversity in staffing can help create a library truly for all.
Libraries with a less diverse workforce can develop culturally relevant programming that meets community needs and increases representation by collaborating with organizations that serve immigrants and refugees, racial minorities, people with disabilities, the queer community, and other groups.
Culturally relevant programming may meet unique community needs, like The Sewing Project, or celebrate a group's culture and traditions. Libraries can invite organizations and guest speakers to deliver programming that celebrates culture through storytelling, discussions, food, arts and crafts, and more. Culturally relevant programming is not only valuable for members of a particular culture—it also provides cultural literacy education for people outside that group.
The images libraries use on their websites and promotional materi­als can affect how included patrons from nondominant groups feel. Stock photo collections that include images of people of color in professional settings, trans and nonbinary individuals, plus-sized people, and people with disabilities have been specifically created to increase diversity in online and print media. Displays are another way to promote diverse materials and foster an inclusive atmosphere. Visibly featuring books by and about black, indigenous, and other people of color beyond a specific history month helps to normalize their everyday inclusion.
Every library is designed to be a space where all members of their community are welcome, but not every library achieves that goal. Libraries that focus on representation are creating spaces where everyone can feel included and valued.