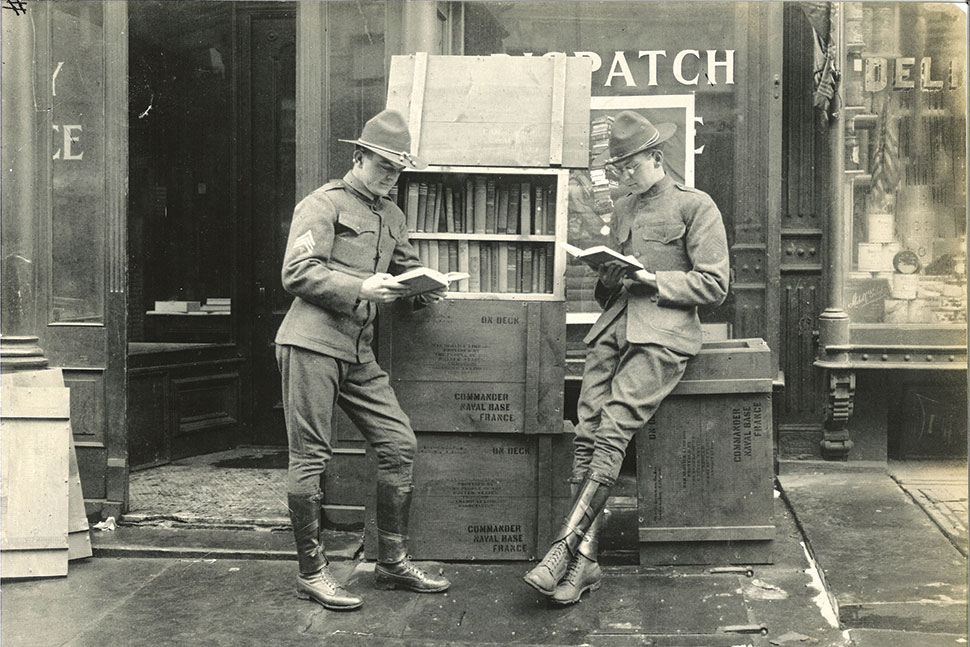 In the 7th arrondissement on rue du Général Camou, less than a 10-minute walk from the Eiffel Tower, sits the American Library in Paris, which is celebrating its centennial this year. Before COVID‑19, more than 320 visitors would arrive daily, approaching the distinctly Parisian façade from the elegant residential Avenue Rapp. Inside, the bright, modern interior opens into what Ernest Hemingway—one of the library's early supporters—would have surely described as "a clean, well-lighted place." According to Audrey Chapuis, the library's director since 2018, activity at the American Library in Paris before the pandemic had been "booming."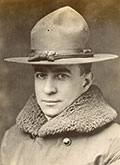 Founded in 1920, the American Library in Paris is the largest English-language lending library in continental Europe. Burton Stevenson, one of the library's founders and among its first directors, was well known for assisting the American Library Association (ALA) as it established army libraries abroad during the First World War. He wanted to continue the work of the Library War Service, which ALA created in 1917 to supply reading materials and library services to US soldiers and sailors both in training at home and serving in Europe during the war.
So on May 20, 1920, with 25,000 books, 115 periodical titles, and an annual budget of 150,000 francs (the equivalent of $140,000 today), the American Library in Paris was incorporated as a "subscription" or private membership library.
Expatriates of every stripe came forward to support the new library, which at that time was located at 10 rue de l'Élysée, a few blocks from the famed Avenue des Champs-Élysées. Literary legends such as Gertrude Stein, Thornton Wilder, James Joyce, and Hemingway were enthusiastic supporters. Edith Wharton was among its first trustees.
After the darkness
Through the Great Depression, World War II, and the Red Scare, however, the American Library in Paris teetered on the brink of extinction.
In 1936, financial struggles forced the library to move to a new location: 9 rue de Téhéran. Patronage by the diplomatic and business community helped the board attract funds from wealthy American, British, and French patrons, and prospects for the library's finances brightened when, in 1937, the Carnegie Foundation granted the library $25,000 (about $450,000 in today's dollars) to be used for book purchases over five years.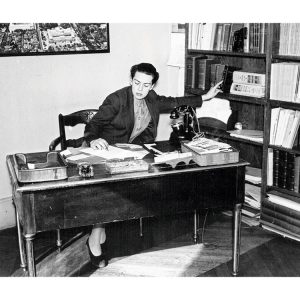 As the war headed to France, the US ambassador advised all American citizens living there to return to the States. ­Dorothy Reeder, an American and director of the American Library in Paris at the time, refused to abandon her post, instead preparing by putting important documents and materials in a safe. Three days after war was declared, Reeder formed the Soldiers' Service, which shipped books to Czech, English, and French servicemembers as well as to the French ­Foreign Legion.
As she wrote in the 1939 pamphlet Things You Must Know about the American Library in Paris and Why: "To the extent that books can be ambassadors of peace and goodwill, the American Library [in Paris] has been America's most permanent and possibly most effective interpreter."
Between September 1939 and May 1940, 100,000 books were shipped to servicemembers.
In May 1940, just weeks before the fall of France, Reeder reflected: "More and more I realize my responsibility to guard our library. It stands as a symbol of freedom and understanding, of service to all, a fine piece of democracy."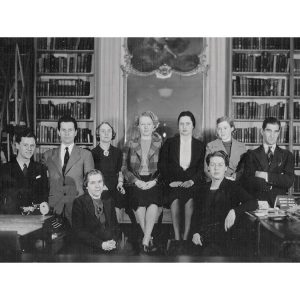 After the Nazis invaded Paris on June 14, 1940, they plundered the city's Polish and Russian libraries. When German authorities arrived at the American Library in Paris, they systematically banned books, and Jewish subscribers were not allowed to enter the building. Instead, Reeder, her colleague Clara Longworth de Chambrun—a Shakespeare scholar, novelist, and one of the library's original board members—and other staff members subverted Nazi efforts by hand-delivering books directly to Jewish members.
One senior librarian, Boris Netchaeff—who years later became head librarian—was among those who delivered books. During the occupation, Netchaeff was shot by the Gestapo when he failed to raise his hands quickly enough during his arrest.
After the war, French ambassador Henri Bonnet said the American Library in Paris had served as "an open window on the free world" during the occupation.
The library enjoyed increased support from a new wave of American writers in Paris following the war. Art Buchwald, Julia Child, Lillian Hellman, James Jones, Mary McCarthy, Irwin Shaw, and Richard Wright were active members and contributed to the library's postwar rebirth and expansion.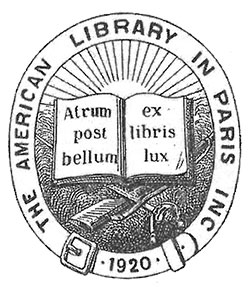 By the 1950s, the Red Scare had taken hold, and US Sen. Joseph McCarthy sent his chief counsel Roy Cohn and top aide G. David Schine to hunt for communists at the American Library in Paris while they were on the continent to find so-called subversives at the US Information Agency. The library's director at the time, Ian Forbes Fraser, turned them away at the door, informing them that the American Library in Paris was a private nongovernmental library and that they had no authority there.
To this day, every book in the collection has the library's motto on its bookplates: Atrum post bellum, ex libris lux—or "after the darkness of war, the light of books."
Transformations
Decades later, Chapuis, the library's director for the past two years, says the American Library in Paris community is "blooming with bibliophiles." Among its busiest areas: the children's and teen spaces. "We believe that building a better future begins with fostering a love of reading in young children," she says, noting that the latest phase of a 21st-century renovation will double the space for young readers and add space for book-group meetings and writing workshops. A ribbon-cutting for the expansion is scheduled for September.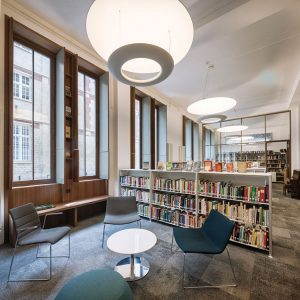 The library's community consists of roughly 4,600 members, representing a growth rate of 33% over the past two years, which the library attributes to its "Project 100" strategic plan and its recent renovations. In that same period of time, circulation has gone up 27%, and the number of visitors has increased by 19%. In 2019 alone the library sponsored more than 290 events for children and teens, attended by more than 5,000 participants.
By the turn of this century, the library was ready for change yet floundering—until it appointed Charles Trueheart to the directorship in 2007. He calls it a "lucky confluence" of the library's need and his experience as the Paris correspondent for The Washington Post and head of the public affairs forum at the Harvard Kennedy School in the 1980s.
Under Trueheart, who served as director until 2017, the library underwent a transformation, positioning itself as a technologically advanced facility with 13 staffers—six of whom hold library degrees—trained to manage both quiet reading and study areas as well as rousing programs for children.
Trueheart says he arrived "facing into the digital future." He recognized that the library could take more aggressive advantage of its role as "a cultural and community nexus," so his first order of business was to increase space for interaction and study and to grow the library's digital offerings.
Trueheart recalls working to create buzz and boost membership through free-admission offerings like author talks and book groups. Next, he says, came growing the children's and teen departments and building a staff dedicated to service.
One of the challenges for subscription-based libraries, says Trueheart, is convincing users that a membership fee is not a donation. Rather, he says, "it is a fee for service, and a real bargain when you itemize all the books, events, and programs you get for your membership dollars." A regular adult membership to the American Library in Paris is €135 annually, or approximately $150.
In 2013, the library established its visiting fellowship program to offer writers and researchers an opportunity to pursue a creative project in Paris for a month. That same year, the American Library in Paris Book Award was created with financial support from the Florence Gould Foundation. The annual award of $5,000 is given to a book written originally in English about France or the French.
In 2016, the library was further transformed by renovations that created a new façade, study spaces on the ­mezzanine and lower levels, a soundproof reading room, and a members' lounge.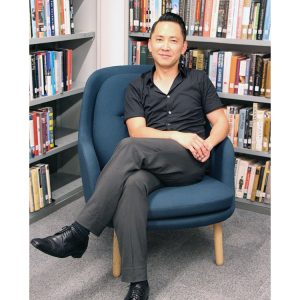 Two years later, a writer-in-residence program was established, with 2016 Pulitzer Prize–winning author Viet Thanh Nguyen as the first resident writer. Also launched was a sponsored membership program, which offers no-cost annual membership to those in need.
The program "helps connect families with official refugee status in France—as well as other underserved populations in need—with library resources and access to the library's collection, plus digital resources," says Damon Austin, director of library media services at DeMatha Catholic High School in Hyattsville, Maryland, and an ex officio member of the American Library's board of trustees. ALA retains one ex officio board seat, which Austin has held since 2018.
Mary Lee Turner and her husband arrived in Paris in 2007, the same year Trueheart was hired as director. The couple quickly discovered the American Library. The programs and the community "became integral to our lives as English speakers in Paris," says Turner, who chaired the board of trustees from 2012 to 2016. She adds that the library's core values are responsible for its longevity: "Access to ideas through books, periodicals, other media, and human interaction are important to personal growth, learning, and sheer enjoyment." She says a refreshed and enlarged youth space is important in making the library a lively place "filled with energy."
Luis Roth, who has served 10 years on the board of trustees, credits Trueheart for the library's transformation. (Trueheart is now on the library's board of trustees.) "[His] lasting achievement was to move the library from a place largely focused on its collection of books—many assembled a bit haphazardly from donations—to a place focused on serving people who love books, who want to be surrounded by other book lovers, and who want to transmit that love of reading, particularly to young people."
Even in a digital world, "people are yearning for authentic contact, in person," he says. As a result, the collection is "now of higher quality and remains the heart of the library."
Says Roth, "The library is certain to continue thriving if it carries on responding to that demand among its members for engagement, content, and human interaction."
Literary legacies
The American Library in Paris continues its long tradition of attracting famous writers and celebrity speakers.
For example, each spring, the American Library in Paris has hosted a fundraising gala dinner that features a prominent speaker. The speaker originally scheduled for the Centennial Gala on May 28 was Susan Orlean, author of, among other titles, The Orchid Thief and The Library Book, about the 1986 arson at Los Angeles Public Library. Since the first annual gala in 1987, the fundraiser has attracted such literary luminaries as John Irving, Joyce Carol Oates, Salman Rushdie, and Gore Vidal.
In September, author and American Library member Janet Skeslien Charles is scheduled to speak at the library to talk about her new novel The Paris Library (Atria Books, February 2021). The work was inspired by the heroic efforts of Reeder and Chambrun during World War II as they "defied the Nazi 'library protector,'" Charles says. "I wanted readers to know about their courage, their love of literature, and their belief that books were bridges." The author calls her novel "a love letter to libraries and librarians."
The library's special collections include many books from noted American chef Gregory Usher, actress Marlene Dietrich, and movie legend Olivia de Havilland—who has lived in Paris since the 1950s, is a former library trustee, and remains a devoted library supporter at age 103. The collections also contain letters from authors James Jones, Irwin Shaw, Anaïs Nin, and Malcolm Cowley.
The American Library in Paris is well positioned to not only continue its role as a traditional safe haven and bastion of democracy but also to grow as a force for social progress and the life of the mind.
It is easy to imagine that Burton Stevenson and Dorothy Reeder would indeed recognize the library today as a logical manifestation of their convictions.