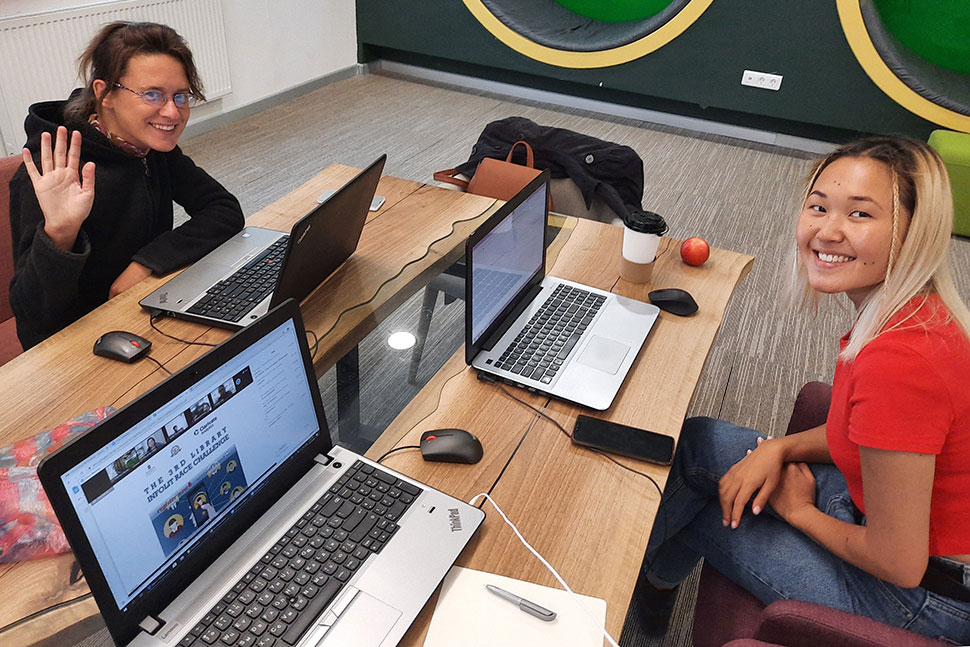 Five libraries earned this year's American Library Association (ALA) Presidential Citation for Innovative International Library Projects. The winning projects include programs that offered online academic aid and games to college students during the pandemic; examined the significance of historic lighthouses and maritime history; established lifelines to senior citizens; and provided digital literacy kits to help combat social isolation.
The citations began as an initiative of former ALA President Loriene Roy (2007–2008). Presented by the International Relations Round Table, the awards recognize exemplary services and projects that draw attention to libraries that are creating positive change, demonstrating sustainability, and providing a model for others.
The winners are Nazarbayev University Library in Nur-Sultan, Kazakhstan; Red River College Library in Winnipeg (Manitoba), Canada; Run Run Shaw Library at City University of Hong Kong; South Shore Public Libraries in Bridgewater (Nova Scotia), Canada; and Vancouver Island Regional Library in Nanaimo (B.C.), Canada.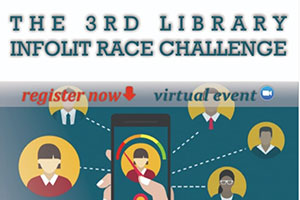 Virtual Library InfoLit Race Challenge
Nazarbayev University Library in Nur-Sultan, Kazakhstan
Since 2018, the InfoLit Race Challenge has helped students at Nazarbayev University hone information literacy skills and learn about the library through a series of speed-based activities. The annual challenge moved online in 2020 because of the COVID-19 pandemic, but the virtual environment didn't prevent students from finding reliable and authoritative information; exploring and expanding their knowledge of scholarly materials in the library; and becoming responsible researchers. The virtual challenge consisted of a series of stations where participants used their knowledge of the library to answer questions. ("What are five tools for literature review?" or "What are the tools for virtual mapping?," for example.) Each completed station earned players a clue to be used at the next station. The student that finished fastest and with the most clues won the race.
Warm Up Week
Red River College Library in Winnipeg (Manitoba), Canada
Red River College is Manitoba's largest polytechnic community college, with almost 22,000 students. When it delayed the start of its 2021 winter semester by a week because of the pandemic, the library stepped in with Warm Up Week, an online environment where students could gather and proactively focus on developing cocurricular and academic skills that would encourage success heading into their second term. Held January 4–8, the event included seminars and workshops on writing, time management strategies, goal setting, and research skills. Partnerships with the college's School of Indigenous Education, mental health and wellness center, the Centre for International Education and Global Partnerships, employment services, and the Student Association yielded many collaborations: Indigenous elder drop-ins, résumé writing workshops, immigration advice, yoga classes, and mindfulness sessions.
Lighthouse Heritage Research Connections
Run Run Shaw Library, City University of Hong Kong
Initiated in 2015, Run Run Shaw Library's Lighthouse Heritage Research Connections is a research center that gives library patrons a chance to curate materials and exhibits about Hong Kong's lighthouses and the area's maritime history. The library serves as the central activity hub for the project, which brings together patrons and university faculty to conduct research, help with transcription and translation of archival documents, create digital renderings and artworks, participate in study trips, document photographs, produce film documentaries, and act as curators and organizers of events and exhibitions. The library also invited blind and visually impaired patrons to contribute to creating more accessible content.
Caring Calls Project
South Shore Public Libraries in Bridgewater (Nova Scotia), Canada
South Shore Public Libraries (SSPL), located on the south shore of Nova Scotia, has a service population of 60,000 residents. In August 2020, the library began the Caring Calls project, wherein SSPL staffers call library members over age 65 to engage in meaningful conversations, decrease social isolation and feelings of loneliness, and increase a sense of belonging in the community. As of January 2021, SSPL had completed calls to 95% of those members. The program has been so successful that it has been expanded to allow local service organizations and families to make call referrals for senior friends and family. SSPL is also creating an online portal where families and caregivers can request check-in calls for family members and loved ones.
VIRL Connects
Vancouver Island Regional Library in Nanaimo (B.C.), Canada
Vancouver Island Regional Library (VIRL) created the VIRL Connects program to help combat social isolation and foster digital literacy during the COVID-19 pandemic, especially for community members living in eldercare facilities, homeless shelters, domestic violence centers, and dayhomes (childcare services run from private homes). Using grants from local foundations, VIRL purchased hardware and subsidized support services to create care packages with digital products like Chromebooks, Chromecast, smart TVs, and support from VIRL staff to help recipients set up products, connect to library services, and learn about the content and services available through the library's website. To date, more than 30 facilities have received the packages.