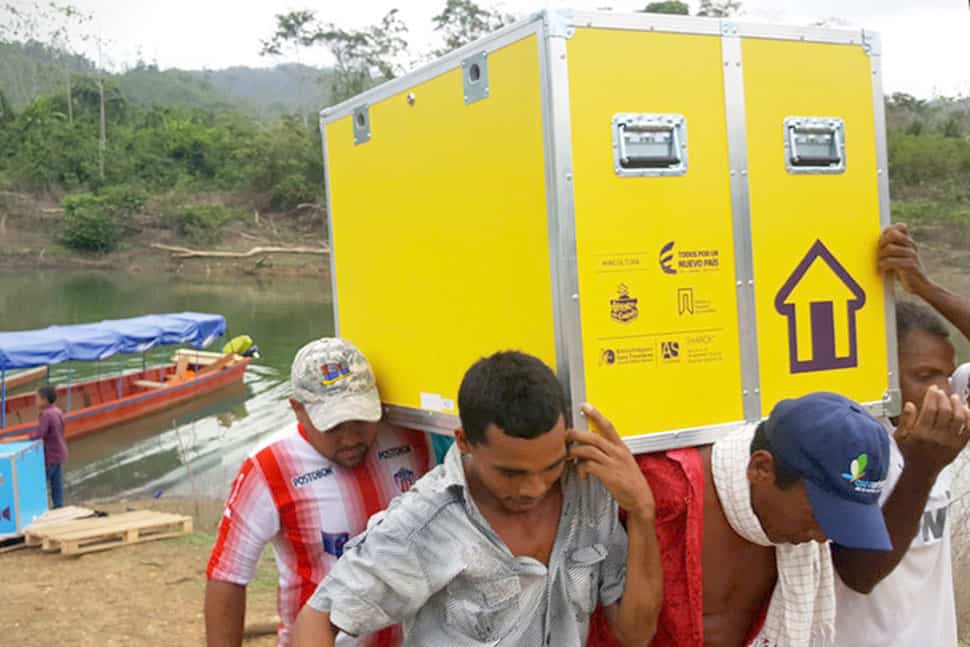 Four libraries earned this year's American Library Association (ALA) Presidential Citation for Innovative International Library Projects. Their projects included sustainability efforts, portable libraries for refugee camps, gaming apps to increase engagement, and installing Tor browsers on patron computers.
The Presidential Citations began as an initiative of former ALA President Loriene Roy (2007–2008). Presented by the International Relations Round Table (IRRT), the awards recognize exemplary services and projects that draw attention to the potential for library services to create positive change, demonstrate sustainability, and provide a model for others. The four winning libraries for 2019 were commended by then–ALA President Loida Garcia-Febo during the IRRT International Librarians Reception at the Library of Congress during the 2019 ALA Annual Conference and Exhibition in Washington, D.C.
The winners are:
Biblioteca Pública Central Estatal in Mexicali, Baja California, Mexico
Libraries Without Borders in Paris
Toronto (Ont.) Public Library
Milton (Ont.) Public Library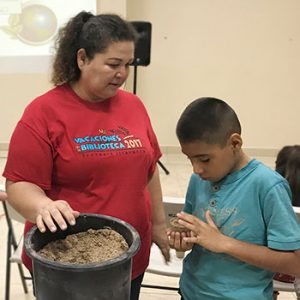 Biblioteca Pública Central Estatal: Sustainable Library, Mexicali, Baja California, Mexico

Since 2014, Biblioteca Pública Central Estatal in Mexicali, Baja California, Mexico, has promoted awareness of the environment with its Sustainable Library project. In collaboration with Fundación Hélice A.C., a nonprofit that advocates for environmental issues in Baja California, the library educates the public about the effects of pollution, recycling, and conservation.
Biblioteca Pública Central Estatal: Sustainable Library is being recognized for:
initiating a program to address environmental sustainability with its patrons through a series of organized trainings, film screenings, guided visits, and events
training library staffers to encourage patrons to change their thinking about pollution and to teach patrons about resource conservation efforts that can be practiced daily to eradicate pollution in Baja California
collaborating with a local high school to design a logo for the program
ongoing efforts to engage 94 more libraries to participate in its program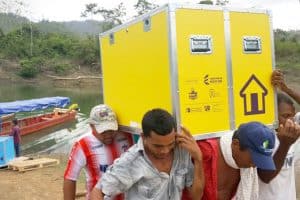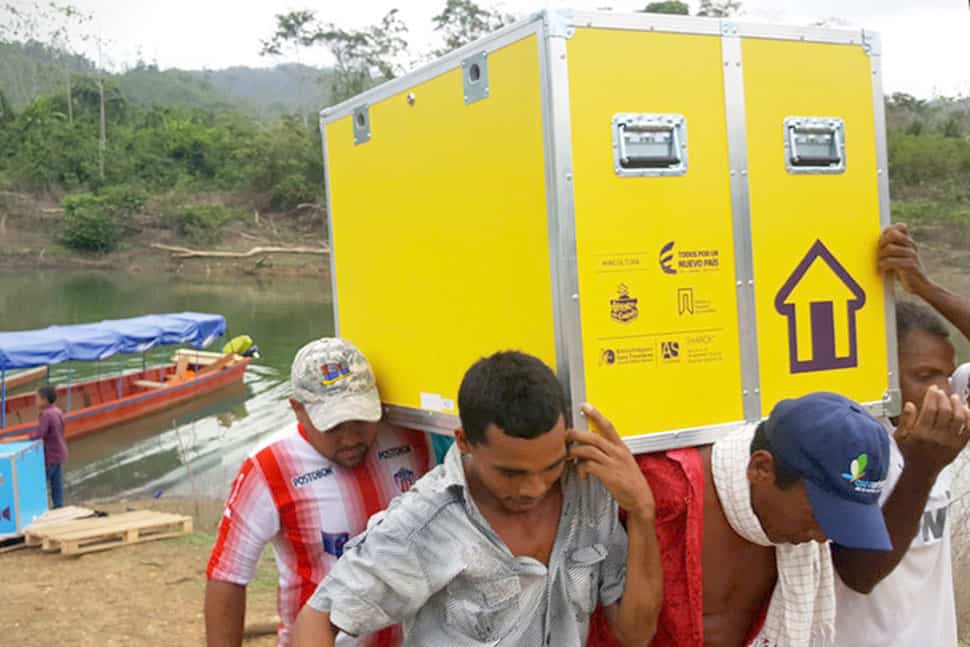 Libraries Without Borders, Paris, France
Libraries Without Borders (LWB) is a nonprofit devoted to facilitating the growth of libraries and expanding access to knowledge in 50 countries around the world. For the past eight years, LWB has served more than 500,000 people via mobile libraries in Burundi, Colombia, France, Haiti, Iraq, Jordan, Kenya, Lebanon, Rwanda, and Tanzania, and in refugee camps in France, Germany, and Greece. These libraries include Ideas Boxes—portable libraries housed in metal containers stocked with books, games, craft materials, and technology, including a server, internet connection, generator, tablets, laptops, and digital cameras. LWB's focus on education and culture led to the founding of 80 Code Travelers coding clubs in France—many of which meet in libraries—while a collaboration with Khan Academy in 2013 provided more than 1.5 million people in France with French translations of the academy's lessons and curriculum.
Libraries Without Borders is being recognized for:
expanding library services through mobile Ideas Boxes
identifying and successfully collaborating with partners to sustain and expand its programs
its ongoing global effort to educate the public about libraries and their services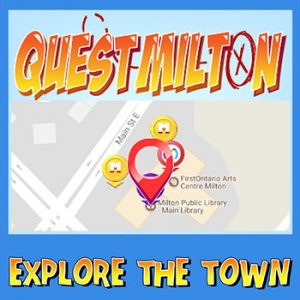 Milton Public Library's Gaming App, Milton, Ontario, Canada
Quest Milton, an app created by Milton Public Library using open source code, allows the library to engage with its patrons through gaming. Whenever a patron participates in a program or accesses services offered by Milton Public Library, the town of Milton, or the local conservation group Conservation Halton, they can unlock games in the app for 24 hours. As users progress through the games and gain more points, they can convert game points into a monetary value that can be used to pay fines, offset printing costs, and contribute toward the costs of exam proctoring fees and other library services. Teens were the library's intended audience, but usage has been equally strong among younger children and their parents. The app has resulted in at least 50 new users per month since its launch in February 2018.
Milton Public Library is being recognized for:
developing a gaming app that attracts more patrons to the library and removing financial barriers to accessing library services
increasing the number of library card registrations and direct usage of the library
developing a resource that can be shared among libraries and municipalities
Toronto Public Library's Tor Browser
Toronto Public Library's decision to offer the anonymous Tor web browser on its public computers originated from ongoing efforts to position the library as a place for digital privacy guidance and advocacy. The library developed a multipart "Lock Down Your Digital Privacy" public education course that has run in more than 25 branches across the library system, educating more than 700 residents and training more than 35 staff members in the process since 2017. Toronto Public Library is the first Canadian public library to provide Tor browsers on its computers.
Toronto Public Library is being recognized for:
successfully addressing the needs and concerns of its patrons regarding digital privacy and online security through a comprehensive, multitiered digital privacy initiative, which includes Tor browsers
providing an open source browser that is easy to install and use and effectively protects users' online privacy
providing a visible service that has generated online and offline debate and new supporters of the library
modeling sustainability and replicability through the deployment of free open source software available to libraries regardless of their size, location, and technological and financial capabilities
Nominate a Project
Interested in nominating a project for 2020? The deadline is January 1. More information can be found at ala.org/irrt