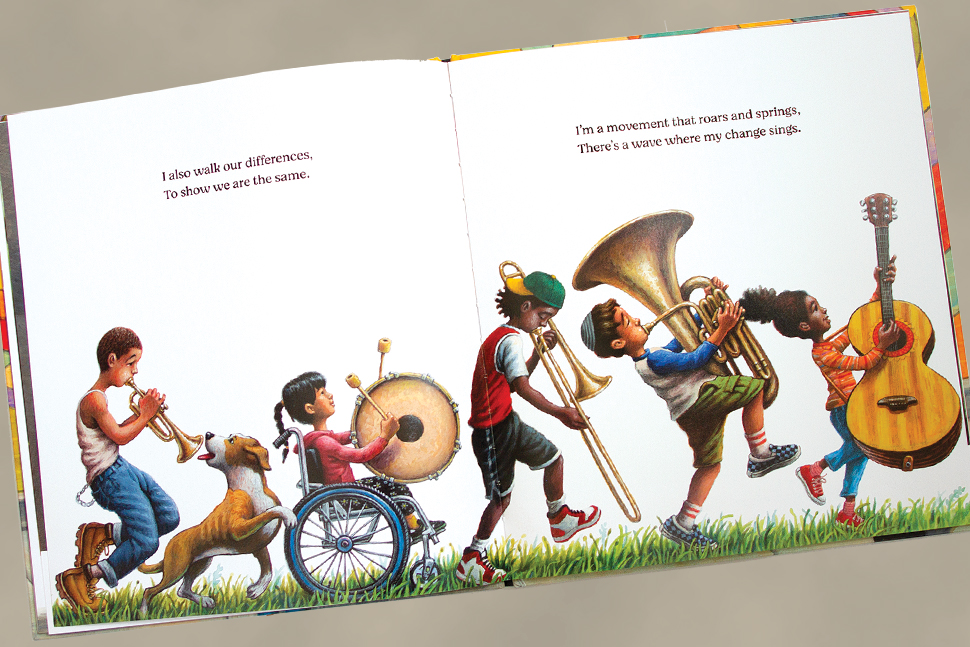 1996
Year the Academy of American Poets launched National Poetry Month in April. According to the organization, the observance reminds the public that poetry matters and that poets have an integral role to play in our culture.
3
Number of books released by poet Amanda Gorman last year. Titles included the poetry anthology Call Us What We Carry, the lyrical picture book Change Sings, and The Hill We Climb, a bound edition of the poem she read at President Biden's inauguration—just days before her appearance at ALA's 2021 Midwinter Meeting.
75,000
Number of rare and first-edition volumes of modern and contemporary poetry that make up the Raymond Danowski Poetry Library at Emory University in Atlanta, thought to be one of the largest and most significant collections of verse donated by a private owner. The library also holds more than 50,000 literary journals and several thousand recordings, newspapers, manuscripts, pieces of ephemera, and other items.
17
Total number of syllables in a haiku. The poetic form came into popularity in 17th-century Japan and traditionally explored natural phenomena. Since 2012, the Haiku Foundation has annually sponsored International Haiku Poetry Day on April 17.
1961
Year that poet and activist Audre Lorde received her MLS from Columbia University in New York City. Lorde, author of 12 poetry collections, spent much of the 1960s working at libraries in New York, including Mount Vernon Public Library and the library of the Town School on Manhattan's Upper East Side.
100
Number of years since the establishment of the Pulitzer Prize for Poetry. The first award was presented to Edwin Arlington Robinson for Collected Poems in 1922; the most recent prize was given to Natalie Diaz for Postcolonial Love Poem in 2021.
47
Number of Native Nations poets whose work is featured in "Living Nations, Living Words," the signature project of US Poet Laureate Joy Harjo. Among those who have contributed audio recordings to this collection themed around place and displacement are Ray Young Bear, a Meskwaki tribe member who lives in Iowa; Louise Erdrich, a member of the Turtle Mountain Band of Chippewa in North Dakota; and Layli Long Soldier, a citizen of the Oglala Lakota Nation who lives in New Mexico.
17,500
Area in square feet of the Poetry Center at University of Arizona in Tucson. This landmark facility, which has won several design awards since opening in 2007, houses 3,000 photographic portraits of poets, an art gallery, a children's corner, a rare book room, and a garden of bamboo and river rocks for experiencing poetry in solitude.
1%
Approximate percentage of submissions to Poetry, the magazine of the Poetry Foundation, that get accepted for publication. In 2011, former US Poet Laureate Billy Collins told PBS NewsHour that he was rejected from the magazine at age 18 and then waited 26 years to resubmit his work.
Updated June 13, 2022 to correct the name of Joy Harjo's project.