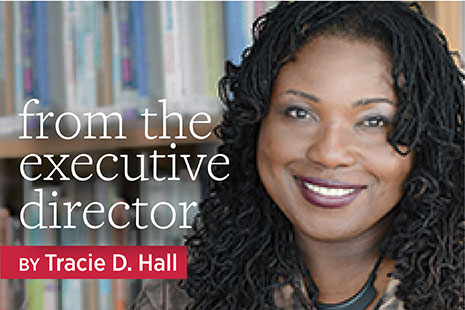 Shirley Chisholm, the first Black woman elected to Congress and the first Black woman from a major political party to run for president, is often remembered for giving this piece of advice: "If they don't give you a seat at the table, bring a folding chair." These words ring as loud today as ever—especially to those of us who feel the urgency to shift course and share power within the institutions we care about.
In this fourth and final column introducing ALA's newly implemented five-year strategic plan, I want to mine the connection between creating institutional belonging and facilitating the change management critical to organizational sustainability and impact. The first of these begets the second.
In addition to the overarching goals of the new Pivot (or change management) Strategy, ALA is working to bring greater visibility to its position as the premier and trusted voice for library advocacy, the most comprehensive and connected LIS network, the leading provider of LIS professional development and continuing education, the biggest driver of recruitment and diversity for the LIS workforce, and the largest nongovernmental LIS granting agency in the country.
"I work from the inside out," architect Frank Gehry once noted about his practice. The current Pivot Strategy, too, works from within—with our internal processes, structures, shared values, and common goals. But its terminus is a vision of ALA as an agent for social change: for information and digital access (including universal broadband); for equity, diversity, and inclusion in libraries and the LIS workforce; for preservation of library services (across library types, settings, and services); and as a driver of shared power in and among communities.
Achieving this impact will require leaders and staff who are willing to organize and be organized, and, most critically, to belong.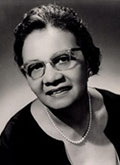 The late Charlemae Hill Rollins, whose legacy still looms in Chicago library memory, was a leader whose belonging—as ALA member and library activist—left a lasting impression on the library users she served, the library service area she led, and ALA as a body.
A path-charting librarian and children's author, Rollins became head of Chicago Public Library's children's department and known for rallying against racist and reductive depictions of Black life in children's literature.
She not only brought a chair to the table but made sure to place herself at the head. In 1944, Rollins admonished ALA in a letter to the ALA Bulletin for its plans to host meetings in segregated cities, effectively excluding Black librarians' participation. Noting that her son and brother were both fighting for freedom in France and Germany, respectively, while Black librarians faced prohibition from professional convenings at home, Rollins concluded the letter with the question of belonging: If ALA was unwilling to recognize the right of participation of all its members, "is there any reason for me or any other Negro librarian to continue membership in the ALA of the future?"
By 1957, after decades of effective disruption of the library and publishing fields, Rollins became the first Black librarian elected president of what is now ALA's Association for Library Service to Children (ALSC). Today ALSC's annual presidential program bears her name.
As ALA seeks to build public awareness of its core values and its work, as well as grow stakeholder and partnership support, it will need to expand the belonging and shared power that leaders like Chisholm and Rollins possessed in order to change the field now and into the future.