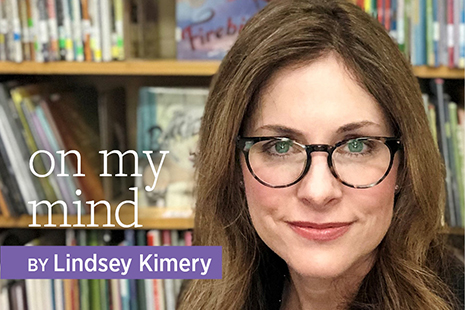 If you visit Nashville, Tennessee, chances are you'll venture downtown, where country music spills out of honky-tonks and into the streets. Across town, the Tennessee State Capitol sits on a hill overlooking it all. Earlier this year, country music and legislation crossed paths with House Bill 1944 and Senate Bill 1944, also known as the "obscenity and pornography" bill.
Country music star John Rich, who tweeted in January, prior to the bill's introduction, that he'd met with Gov. Bill Lee and Commissioner of Education Penny Schwinn about obscene books in school libraries, addressed the House subcommittee on K–12 education on February 23, comparing teachers, educators, and librarians to "the guy in the white van at the edge of the schoolyard." (Rich, part of the duo Big & Rich, has a hit song called "Save a Horse [Ride a Cowboy].") This was just the beginning.
Subsequent state legislative sessions featured testimonies from Saturday Night Live alum Victoria Jackson, pastors, conservative candidates for local elections, and Moms for Liberty, a national organization of conservative parents. They read passages from Me and Earl and the Dying Girl by Jesse Andrews and Gender Queer by Maia Kobabe.
I spoke against the bill alongside New York Times–bestselling authors and Tennesseans Kimberly Brubaker Bradley and Andrew Maraniss, as well as Tennessee Library Association President Sharon Edwards. After our testimonies, Tennessee Rep. Jerry Sexton (R-East Tennessee), who has sponsored a bill to make the Bible the state book, reprimanded us, shouting, "Shame on you!"
So how would HB 1944/SB 1944 work? First, it would create a process for a parent or guardian to submit to a district's superintendent a concern about a book they deem "obscene." Upon receipt of the complaint, a district must remove the book from all library shelves for no less than 30 days. The school board then reviews the book, applying the Miller test, the primary legal test for determining whether expression constitutes obscenity. They examine if the work:
(a) would be found by the average person applying contemporary community standards to appeal predominantly to the prurient, shameful, or morbid interests of minors
(b) whether the work displays sexual conduct is patently offensive to prevailing standards in the adult community as a whole with respect to what is suitable for minors
(c) taken as whole lacks serious literary, artistic, political, or scientific value for minors
If the book is deemed obscene or harmful to minors, it must be permanently removed. A librarian who disregards the directive can be charged with a misdemeanor and subject to a $50,000 fine. A subsequent offense is a Class E felony, which could mean prison time of one to six years in Tennessee, in addition to a fine of up to $3,000.
The Tennessee Association of School Librarians and the Tennessee Library Association, of which I'm a member, have worked nonstop to counter this harmful legislation and the outlandish attacks. We've taken numerous days off from work to go to the Capitol; responded to local, national, and international media requests; sent thousands of emails to legislators; and enlisted support from local organizations like the American Civil Liberties Union of Tennessee and the Education Trust. We've attempted to help legislators understand current reconsideration and selection policies and to clarify the term "obscene." Some lawmakers believe this legislation prevents materials already deemed legally obscene from getting into schools, while others interpret "obscene" as "age inappropriate."
On April 6, HB 1944/SB 1944 was deferred to "summer study." That means it would not be voted on this legislative session and the bill's sponsors will have to refile it again next year in the house and senate, effectively killing the bill. Our celebration was short-lived, however, as a new version emerged during the final week of the legislative session in a last-minute amendment to HB 2666/SB 2247, which gives oversight to all material in school libraries to the state. As introduced, the bill would add two members to Tennessee's 10-member textbook commission.
The amendment would allow a parent/guardian, student, or staff member to appeal a local school board's decision on a book challenge. This ultimately allows the 12 political appointees to the textbook commission to decide if a book should be removed from or retained in all school libraries in Tennessee. When Rep. Sexton, a sponsor of the amendment, was asked what he'd do with books removed from school libraries, he remarked, "I would burn them."
We can't help but see school libraries and school librarians as collateral damage in the wake of midterm elections and extremism against public education. Being a school librarian is an honorable profession, but some have attempted to align it with criminality. We know we are trained professionals, and we work tirelessly to tailor our collections to our students' needs and the needs of our school communities.
The chilling effect of this legislation will linger as we watch and wait for what's next; though the bill is dead for the rest of the year, it could resurrect in some form next year. School librarians and administrators may feel pressure to think twice about purchasing materials for our LGBTQIA+ students and for students of the global majority who are minorities in their own communities. Their narratives have been especially targeted by supporters of this legislation. School librarians are concerned about the level of support they will receive from their school district should they face a book challenge. In January, the graphic novel Maus was removed from the curriculum by the McMinn County School Board, and Newbery winner Walk Two Moons was removed from the curriculum in Williamson County. What will be the first book to be removed at the state level?
Despite this blow, we must not live in fear as we provide books that represent the beautiful diversity of our students and support their academic and personal reading interests, while trying to protect students' First Amendment rights, which may now be subject to any one person's bias and personal prejudice.