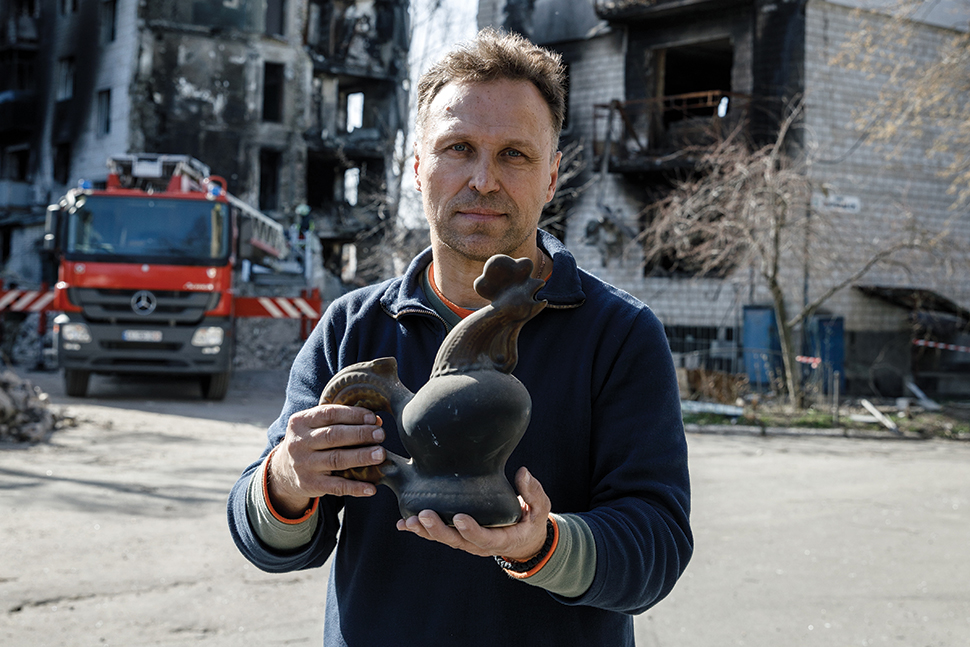 Russia's invasion of Ukraine has dominated headlines since February, and the conflict has affected people globally—including American librarians. While it's easy to feel helpless when war breaks out in another country, some in our profession have found ways to offer meaningful assistance.
American Libraries spoke with three members of the library community who have rallied in support of Ukraine through efforts to preserve cultural information, raise funds for its libraries and affected population, and help its refugees settle in new places: Kristin Parker, lead curator and manager of the arts at Boston Public Library (BPL); Michael Dowling, director of the American Library Association (ALA)'s International Relations Office and Chapter Relations Office; and Millicent Mabi, director of community engagement and programming at Regina (Saskatchewan) Public Library (RPL).
Preserving cultural heritage and information
Outside of Parker's work at BPL, she is part of First Aid and Resilience for Cultural Heritage in Times of Crisis (FAR), a network of first responders working to save Ukraine's cultural history and provide preservation advice to library workers on  the ground.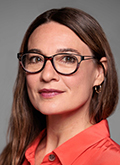 How long have you been doing this work?
I have been involved since about 2016. What prompted me was an earthquake in Haiti. I got a call from a friend who's a filmmaker; she trains teenagers to make films down in Jacmel. After the earthquake, she called me up and said, "Hey, we want to recover our equipment as soon as possible so we can keep recording." The kids wanted to do this, and it was right in the middle of a horrific disaster where human lives were still being recovered, and yet people still were trying to document what was happening around them. I learned more and more that people were going in to rescue paintings in churches and things like that. I just became intrigued about the idea of how to recover cultural heritage during crisis times.
Since 2016, I've been participating in developing curriculum and working with other leaders from around the world; we have a network of people trained in [disaster] response all over the place.
What kind of preservation work are you doing in Ukraine?
We have a dear friend there, Ihor Poshyvailo. He is founder of the Maidan Museum [in Kyiv]. He was able to evacuate most of his collection because he had a lot of experience. Because we have such a strong network, we can mobilize people from around the globe whenever we need to, and that's critical. As soon as we knew that [the Russian invasion of Ukraine] was happening, [we] contacted Ihor in Ukraine and said, "What do you need?" And because it's a sensitive time—my network does not parachute into any country or anything like that—we just reached out to the people we know. We had a series of early meetings via Zoom, doing a situation analysis. It's getting all that practical information but also making sure people are safe, because human lives come first, no matter what.
What are the parallels between librarianship and the work of cultural preservation? Where do you see skills overlap?
I've always worked in cultural heritage organizations, so I'm a trained librarian with a specialty in archives, but I've managed art collections my whole career. I've always worked within all kinds of media. But to me, it's about the mission, which is the preservation of knowledge in all different forms. There are multiple ways that librarians do the work of managing cultural assets, including books and libraries. You may not be able to help immediately unless you have a particular skill set, but in the aftermath, and in that early recovery period, you can show that you, as a professional colleague working in the same field, can shore people up. Look around you and you can find ways to reach out and support your colleagues in conflict zones.
Donating dollars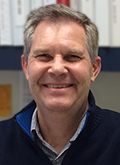 In May, ALA launched the Ukraine Library Relief Fund to support the country's libraries and librarians. Dowling spoke about the fund—which has raised more than $17,000—and how those donations are being used.
Can you tell us more about ALA's Ukraine Library Relief Fund?
ALA has a long history of helping out after disasters, whether domestic or international, man-made or natural. We are working with the Ukrainian Library Association, which has an account that they can take in funds for, but it's an account which you have to pay bank transfer fees to each time you add money. We got permission from them to be their collaborator to take in money from the United States, Canada, [and other countries] through credit cards. Each month we send the donations that we receive directly to that fund, so we're paying only one fee for all that money each month.
How much has been collected since the fund began?
We've raised more than $17,000. Things slow down a little bit as you move forward, but we're very pleased with the continued support from ALA members and others in the library community, or just supporters of libraries who have heard about the Ukraine Library Relief Fund and donated. We've had close to 200 individual donors, from small numbers up to pretty large numbers, so we're very pleased with that.
What are some challenges libraries in Ukraine have faced?
In the eastern parts of Ukraine, many libraries have been either damaged or destroyed. There has been some loss of life of a few library staffers, a lot of displacement. Libraries still able to function have been trying to do that as best they can. I mean, there were libraries working just as fighting was going on down the street from them.
Libraries in the other regions are seeing so many displaced people coming to their communities that they want to provide services for. They used to do it for 1,000 people; now they've got 4,000 people coming in who need access to their computers, who are trying to find shelter or food. Libraries are a safe haven. They're pretty much running all the time, almost 24/7.
What have the funds been used for so far?
They've used some of the money for a couple of locations that needed more computers. A lot of them are buying materials for stress relief for those who have been displaced. For children, art supplies and materials. The Ukrainian Easter was not too long after the war started, so a lot of the libraries created a program where kids could decorate Easter eggs.
How can readers get information or donate to the fund?
ALA's Ukraine Library Relief Fund website will take them to the main page with more information. Whatever they can contribute, big or small, we're happy to take that in. It's a continuous effort.
Breaking language barriers
Mabi helped launch a program at RPL teaching English language and literacy to Ukrainian refugees in early July, after 230 Ukrainian refugees arrived at the local airport.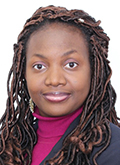 How did your program start?
The program began with a conversation with our partner, the Ukrainian Canadian Congress. We identified the need for new Ukrainian arrivals to learn English [or to] strengthen their English language skills, to secure employment once they are in Canada, and—a big one—to build social connections. There is a tendency for people to experience social disconnection when they seek refuge, and trying to connect them back into the community was one of the things that led to this program. We also wanted people to learn about the library and all the support it can provide.
Do you see evidence that refugees are benefiting from the program?
We do hope that this program helps Ukrainians settle in, learn about their community, and, of course, get a job, because a job is really important to anybody to sustain their previous lifestyle and attain new ones. Some Ukrainians have already signed up for our English learning programs and for our employment program. In fact, one who signed up for our employment program secured a job within weeks of attending that program, and they spread the news in the community about how helpful the library service was.
What advice do you have for libraries who want to begin a similar program?
As public libraries, we serve every member of our community, so it's worthwhile to support people who have been displaced—some of them fleeing with little to nothing and starting all over. There's a lot of opportunity to provide a wide range of support to them, and libraries can offer these resources for free.
For us, partnering has really worked. I recommend partnering with other organizations that have similar interests in helping Ukrainians. If there is no Ukrainian-specific organization in the neighborhood, perhaps try immigrant settlement agencies, health authorities, and other organizations. But generally, partnership helps to reach more people. It was through the help of partners and volunteers that we got access to the 230 refugees as they stepped off the airplane.