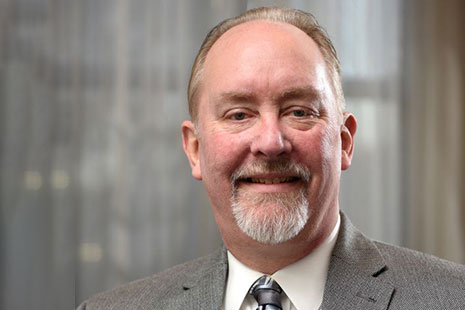 "Together we succeed."
I have never been particularly fond of slogans. They are often too simple, too trite, and unnecessary. Sometimes, however, they are useful at getting to the heart of the matter. In my 35 years as a professional librarian, I have found my opening statement to be apt in describing my leadership style, my path forward, and my hope for further action: Together we succeed.
I started my career in academic library acquisitions, worked for a vendor, and, for the past 27 years, have directed public libraries. I consider the varied experience quite helpful, especially during the dozen years I spent as an at-large councilor with ALA. While on Council—although I was a public librarian—my constituency was the membership as a whole. School libraries, as well as academic, public, special, and other library settings, are not at their best as individual silos. While each has its own concerns, it is when we act as a whole that we are most successful. School and public libraries have long had close relations. Public libraries regularly cooperate with academics. Vendors underpin all the above. It is by understanding and valuing one another that we can reach our potential.
Libraries, especially public and school libraries, are facing a significant threat of censorship in a manner that has not been seen in many years. This threat has not developed naturally; it is a politically motivated, highly coordinated, very vocal attack on our values by those who see diversity as a threat. Despite the virulence of the effort, such a desire to control speech is still a minority opinion. ALA's Unite Against Book Bans campaign has exactly the right idea. If those supporting our values are equally organized, equally politically active, and equally vocal, the power of the majority can be harnessed. It is, of course, a difficult task to do this well, yet one I am strongly in favor of supporting and leading. Concerted, organized advocacy is possible, and together we can succeed.
ALA is facing slow reduction in membership, and the need is great to work toward sustainable financial strength as well as a viable Operating Agreement. Whether or not a new governance model is voted into place, it will be critical that we maintain a broad diversity of experience in leading the Association, and most importantly, build a sense of inclusion among our members—that they feel their opinions matter, that leaders understand their concerns, and that there is a well-established communications pipeline that allows their voice to be heard. I have always tried to lead in such a way that everyone I work with can share in and contribute to the success of the organization. It is by working together toward a clearly defined and mutually shared goal that we succeed.
I hope to become ALA's next president-elect. I have 35 years of financial operations experience in libraries. I have a deep understanding of ALA's structure and operation. I have the energy and resolve to work in partnership with ALA's incredible staff. I have nurtured relationships with library leaders both within ALA and beyond. I wholly support and desire to lead the equity, diversity, and inclusion efforts of the Association. I am passionate about our values and ethics, and I hope to work tirelessly to help libraries achieve their fullest potential. I ask for your vote. Together we succeed.