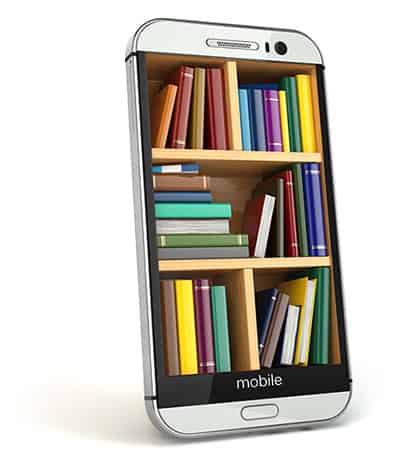 During the 2016 Public Library Association conference in Denver, a panel updated attendees on the library ebook lending market and offered ideas to help patrons access more digital content.
Carolyn Anthony, director of Skokie (Ill.) Public Library and cochair of American Library Association's Digital Content Working Group (DCWG), kicked things off. She shared insights gained during meetings with major publishers in December 2015. For instance, publishers generally continue to show greater willingness to provide better pricing and more flexible licensing terms. Penguin Random House has moved to a perpetual access model for all imprints, with a price cap at $65 per title rather than $85. Simon & Schuster, with its two-year business model, is offering the second year of access at half price. And HarperCollins recently announced it will make seven personal finance titles available for unlimited access April 15–May 15 to coincide with ALA's Money Smart Week. Titles will be available through both OverDrive and Baker & Taylor's Axis 360. According to Anthony, this development is exciting because it shows publishers are willing to respond to dialogue with libraries and experiment.
Other recent trends include declining ebook sales in 2015, which may represent a market correction because of increased consumer pricing. There is also a definite trend away from dedicated e-readers, as more people are choosing to read ebooks on tablets and smartphones. A November 2015 ALA/BISG study indicated that 58% of adults read fiction digitally at least some of the time and 53% read nonfiction digitally. Since approximately 75% of public library ebook collections are currently fiction, public libraries may find greater use if they invest more resources into building larger digital collections, especially in nonfiction. Anthony stressed that the public will not see libraries as a reliable source for digital materials until we build more robust collections.
Moving forward, the focus of DCWG will be to find ways to unbundle content and delivery. Currently, users face major barriers that result from multiple site interfaces and authentication requirements. The goal is to take content from multiple sources and make it all accessible through a simpler, unified delivery system. Preservation for e-content for all types of libraries is also a concern moving forward, particularly for academic and research libraries. Lastly, equity of access is another major objective as libraries support the White House ConnectED initiative, which seeks to ensure all schoolchildren will have a public library card and access to a vast array of ebook titles.
Fighting "patron platform fatigue"
Veronda Pitchford, director of membership development and resource sharing at Reaching Across Illinois Library System (RAILS), pointed out that the current reading ecosystem is not ideal. According to Pitchford, libraries, distributors, publishers, authors, booksellers, and ebook platform vendors are in individual bubbles and need to work together to bring readers a better experience and greater access. If libraries can demonstrate our value in this ecosystem, we can affect pricing and increase awareness with potential users. Pitchford also spoke about the potential role consortia can play, citing the fact that RAILS, with approximately 400 member libraries, is one of the top five customers for Axis 360. By representing a large number of libraries, consortia like eRead Illinois have the opportunity to innovate on behalf of libraries. If libraries can collaborate and build better solutions, they can help battle "patron platform fatigue."
Micah May, director of business development at New York Public Library (NYPL), highlighted two related projects in the works at his library. The first, SimplyE (formerly known as Library Simplified), seeks to build a free, open source, library-centric discovery base. The SimplyE platform is designed to integrate with the ILS and discovery layers, aggregating the collections from disparate e-content platforms (such as OverDrive, 3M/Bibliotheca, and Baker & Taylor) into one seamless interface for mobile ebook checkout.
May explained that the ideal process for accessing an ebook should consist of three simple steps:
Sign in to the catalog.
Search for title in the catalog.
Download the ebook to your device.
Achieving this would solve the problem of patron platform fatigue by presenting all the content together in one e-reading app. Where a library purchases its content is a separate issue, but May emphasized the importance of unbundling the content from the delivery mechanism. Offering a more convenient, customer-friendly experience would help draw new users as well as increase current use.
The second project May described is the Library e-Content Access Project (LEAP). According to May, this is the other half of the system that would serve as a library-owned ebook marketplace through which libraries can purchase content. He believes this type of system would allow libraries to spend more money on actual content rather than paying market providers. May claimed that NYPL would lead the process, could pilot a marketplace in 2016, and go live in 2017. Visit librarysimplified.org for more information on becoming a partner library.
The diverse efforts designed to assert libraries' role in the rapidly changing ebook marketplace demonstrate the need for both collaboration and focus among interested libraries. After the meeting, Pitchford hosted a "Super Friends" meeting that featured representatives of the above groups along with other organizations (the Institute of Museum and Library Services, Digital Public Library of America, ReadersFirst, Califa, and others) working on new models for library e-content. This group hopes to provide some big-picture strategy help, allowing each to develop its own tools while creating a core vision and goals for libraries of all types.