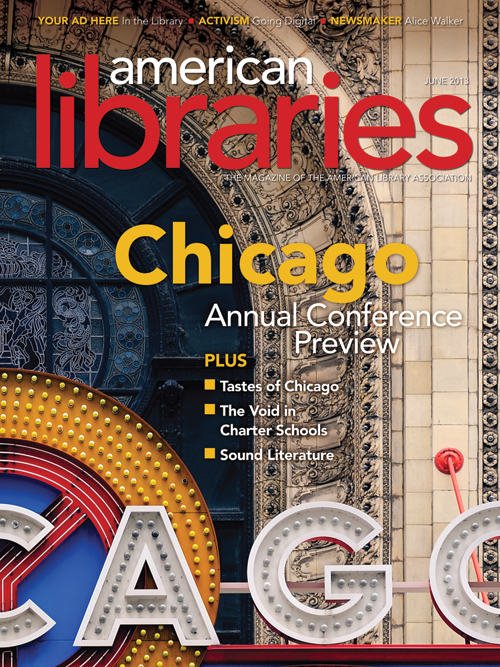 I channeled my inner Nate Berkus Saturday morning while listening to Nancye Browning, assistant director at Louisville (Ky.) Free Public Library, and Traci Lesneski, principal of Meyer Scherer & Rockcastle, Ltd., present "10 Steps to a Better Library Interior." Lesneski began the PLA presentation by painting a picture of today's library patrons. They expect to customize and personalize their experiences. (Have you seen those new Coke machines that let you make a specialized concoction of whatever flavors you want?) They also expect comfort and amenities. Cafés, gaming spaces, cozy chairs—perks in the past—are now expected. To help libraries meet these expectations, Lesneski and Browning offered 10 design-related tenets.
Use a fresh perspective: Pretend you're entering your library for the first time. What do you see? What can't you see? How do you feel? If everything in your library was put in the parking lot, what would you bring back inside first?
Remove barriers: Barriers can interrupt flow. Browning explained that a movable book shelf has allowed the library to adapt a single space for a variety of needs. Consider if any of your "permanent" structures can be made flexible. Can staff space ever be used for public space?
Less is more: This tenent has a variety of applications, including furniture, color, lighting, and signage. The more there is, the less our eye can focus on what's important.
Unclutter: Put simply by Lesneski, "Chill with the signs."
Clarify: All aspects of design suggest something. Make sure your design is clarifying your intent, not complicating it. If you want people to sit in an area, are the seats inviting? Are they easy to walk to?
Leverage assets: Local furniture dealers are assets. They can offer discounts when they need to clear their showroom. Local contractors are assets, both for consultation, or work. Windows are assets. Views are assets.
Zone your interior: Remember personalized experiences. Every patron who comes to the library has a different experience in mind. Different zones help deliver these experiences. When zoning, think of zones within zones. Your teen space may be far from your quiet area, but within the teen space, you can still zone a quiet section. (And if you think about zones within zones within zones, then you recently watched Inception)
Create variety: Different furniture or color will help create different zones. (Of course, too much variety is bad. Remember tenet #3).
Light to shape space: There are people who have dedicated their lives to lighting. Librarians usually aren't those people. Find them and talk to them. For an introduction to lighting, visit Discover Lighting.
Embrace color: But carefully. And not too much.
T. J. SZAFRANSKI is virtual services reference librarian at Lake Villa (Ill.) District Library.