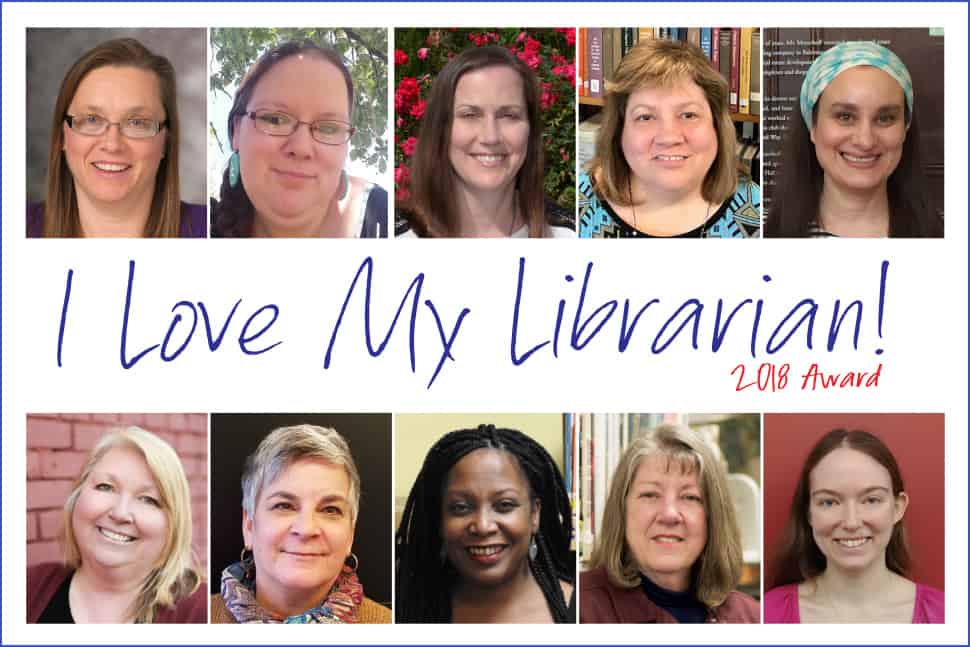 Ten librarians have been honored with the 2018 I Love My Librarian Award. Selected from more than 1,000 nominations submitted by library users nationwide, the winning librarians are being recognized for their leadership in transforming lives and communities through education and lifelong learning. This year marks the award's 10-year anniversary. ALA has received thousands of nominations over the last decade, but only 110 librarians have received the honor.
"Our nation's librarians work tirelessly and selflessly to better lives in their communities," American Library Association (ALA) President Loida Garcia-Febo said in a December 3 statement. "I would like to extend my sincere congratulations to this year's I Love My Librarian Award recipients. I stand in awe of their contributions to transforming lives through courage, empathy, and compassion. Thank you for your noble work and civic mindedness."
Each winning librarian receives a $5,000 prize at an award ceremony and reception cohosted by the Carnegie Corporation of New York, New York Public Library, and The New York Times. Follow the action live via webcast at 4 p.m. Central time on December 4.
This year's recipients include four academic, three public, and three school librarians.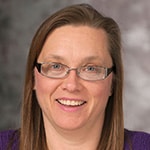 Ginny Blackson
James E. Brooks Library, Central Washington University
Ellensburg, Washington
Blackson has spearheaded projects that have moved library services into new areas with a focus on inclusion and diversity. She was instrumental in obtaining a Pride Foundation grant resulting in the acquisition of library materials covering LGBTQ issues. She also successfully acquired funding from the Friends of the Library to purchase materials representing Hispanic history and cultural issues and created a family-friendly space for patrons with young children. Among her other activities, Blackson leads the annual Women's History Month initiative for the campus radio station, recruiting students, staff, and faculty to record information about notable women in US history.
"This award has really affirmed for me that the work my colleagues and I do is important and impactful," Blackson says. "It is especially important for academic librarians to think outside the box to serve 21st-century learners. I believe that everyone can be successful if given the support they need."
Joy Bridwell
Stone Child College Library
Box Elder, Montana
Bridwell works at Stone Child College Library, which also serves as the public library for nearby Rocky Boy's Indian Reservation. At the college, she sits on several committees and has organized events that have brought thousands of patrons into the library. She works closely with students preparing for the American Indian Higher Education Consortium Knowledge Bowl and the consortium's student conference. She also creates Cree Language materials for the college and community and partners with area elders to add materials to the tribal archive. Bridwell recently completed a one-year term as president of the Tribal College and University Library Association, where she worked with tribal colleges to obtain funding for digital media. Her efforts resulted in a $1,000 grant from the American Indian College Fund, which was used to purchase education media for the library.
"I am honored to be recognized for the work that I do for all of my patrons, the college and the community that I serve," Bridwell says. "I want to change the way that people look and think about libraries…. I want everyone in my community to know that the library is here for them."
Tamara Cox
Wren High School
Piedmont, South Carolina
Cox works tirelessly to ensure that Wren High School library is a welcoming, safe place that supports literacy and fosters academic achievement for all students. Her inclusive attitude has made the library the heart of the school, providing students in need a refuge from poverty, hunger, and stress. Wren High School parents are often pleasantly surprised to hear from Cox, who regularly calls parents to share stories of students' kindness or hard work.
"Being recognized helps me see that my work is making a difference," Cox says. "It is my honor to share stories with my students that will make them think, ask questions, become more empathetic, informed, and aware; stories that will encourage them to take action and make a positive change in this world."
Nancy Daniel
Western Piedmont Community College Library
Morganton, North Carolina
Daniel works at Western Piedmont Community College Library in rural Appalachia, which includes the Sen. Sam J. Ervin Jr. Library and Museum, an art gallery, and the campus's Academic Success Center. She shows her students boundless support, making sure they have a safe environment that facilitates learning. She also works with staff to keep a cart in the library stocked with nonperishable food and toiletries for the college's lower-income community members.
"This award is amazing in itself and such an honor to receive," Daniel says. "I grew up going to my local library and have always found them to be magical places."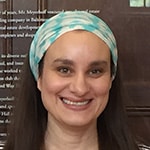 Jennifer Berg Gaither
Baltimore (Md.) City College (BCC)

Gaither goes above and beyond what is expected of an instructor: She has driven children with transportation challenges to school, even if it means driving across the city. She spends late nights and early mornings at school with students and sometimes meets them at coffee shops and bookstores to provide extra help. At BCC, Gaither coordinates the extended essay portion of the International Baccalaureate Diploma program and has launched several critical initiatives, including the BCC Extended Essay library—a collection of bound and published student essays—and a video series featuring student advice, student accomplishments, and student-created tutorials in English and Spanish. Since 2014, the number of BCC students who have passed the extended essay requirement has risen from 28 to 109, an increase that community members attribute to Gaither's leadership.
Terri Gallagher
Community College of Beaver County (Pa.) Library (CCBC)
Gallagher plays an active role in library and classroom activities at CCBC. She has conducted 238 classes, ranging from orientations for CCBC high school academies to evidence-based research training for nursing majors. She also cosponsors and supports various student clubs and campus committees and regularly provides training opportunities professional development events for faculty.
"I am humbled by this award," Gallagher says. "Librarianship is service, a rewarding service of the first ilk. Whether you are delivering a book to a shut-in, hugging a student for the A on their paper, or doing a dance to celebrate a graduate's job, being able to serve them through the library is my motivation."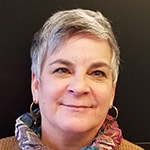 Paula Kelly
Whitehall Public Library
Pittsburgh, Pennsylvania
Kelly is an award-winning librarian who is committed to inclusion, partnerships, and collaboration. She is a recognized leader throughout her county's consortium of libraries and readily shares her education, programming, and advocacy strategies with peers. She is known for her support of programs that make the library immigrant-friendly and accessible to diverse populations, including Pittsburgh's substantial population of Bhutanese refugees and those with special needs. As a volunteer literacy tutor, Kelly has helped enhance literacy rates within local refugee communities and has fostered understanding by organizing multicultural potluck dinners.
"Winning this award is a tremendous personal honor and a reflection of the amazing support that I receive from my staff and board," Kelly says. "Public service is rewarding, and nothing is more rewarding than being a librarian."
Stephanie Hartwell-Mandella
Katonah (N.Y.) Village Library
Hartwell-Mandella has served as the head of children's services at Katonah Village Library since 2011. She is committed to empowering the community to celebrate its differences by bringing patrons together in a safe, welcoming space to address such divisive issues as race, ethnicity, gender, sexual orientation, socioeconomic status, physical abilities, and religious and political beliefs.
"This award means the world to me because it comes directly from the words of the community. It makes me feel like they really understand what I am trying to do," Hartwell-Mandella says. "My favorite thing about being a librarian is making connections, whether I am helping a child who is a reluctant reader, helping someone find services they need, or providing programming to support marginalized members of the community."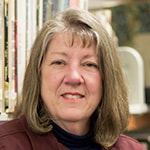 Linda Robinson
Mansfield (Conn.) Middle School
Robinson's innovation and dedication has fostered a love of reading among Mansfield Middle School students. Despite a significant decline in enrollment, her literacy programs have resulted in increased circulation—from 17,033 books in 2010 to 27,064 in 2018. Robinson's unique One School, One Read program brings text to life during lunchtime: She works with cafeteria staff to plan a meal that reflects a book's setting; staff members dress up as the characters; and decorations, music, and props round out the spectacle, transforming the lunchroom into a living book.
"Receiving this award and reading the nomination written by so many of my school staff has shown me just how much my community values what I do and the role I play in school culture," Robinson says. "My favorite part of being a librarian is that I can take my strengths and passions to build programs or services for others. No other job could afford me the same wide range of challenges and the positive feedback that I make a difference."
Lindsey Tomsu
Algonquin (Ill.) Area Public Library District
Tomsu is being recognized for her work at Algonquin (Ill.) Area Public Library District and La Vista (Neb.) Public Library. She was nominated by students from both libraries' teen advisory boards who commended Tomsu's efforts to make teens' voices heard. She has provided a welcoming atmosphere for her patrons, serving as a friend, mentor, and older sister.
Tomsu has helped bring to life programs ranging from the unusual (Bacon Club and Pool Noodle Kendo Club) to the technological (Media Club and the teen makerspace). Among the community programs she developed was the BUILD Collective, a multipurpose program that allows teens and tweens to play with educational toys that foster their imagination and creativity.
"I've spent years advocating for my teens—them working together to nominate me is one way that they can give back and advocate for me in return," Tomsu says. "Libraries are in a unique position to be a place of common ground for teens."