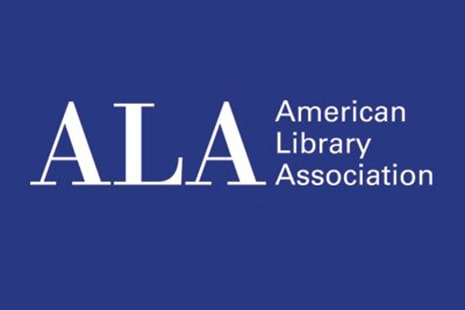 The American Library Association (ALA) held its first-ever online governance meeting on June 23 as part of ALA Virtual. After ALA's Council Secretariat Marsha Burgess explained the rules and ran councilors through a test vote, ALA President Wanda Kay Brown called the Council I meeting to order at 12:22 p.m.
The Virtual Council Rules (CD#5.1) and agenda (CD#8.5) were adopted. The minutes from the 2020 ALA Midwinter Meeting (CD#2.1) were also adopted.
ALA Executive Director Tracie D. Hall presented the review of executive board actions taken since the 2020 Midwinter Meeting in Philadelphia (CD#15.2) and the implementation report on Council actions taken at Midwinter (CD#9.1).
ALA Treasurer Maggie Farrell presented the FY21 budget update and challenges as well as deficit-reduction strategies (CD#13.2-13.3).
The Committee on Committees (COC) report was given by Chair Julius C. Jefferson Jr. Nominations for the 2020–2021 COC and the 2020–2022 Planning and Budget Assembly (PBA) Election (CD#12) were announced.
Candidates for COC include Melissa I. Cardenas-Dow, LeRoy LaFleur, Leo Lo, Muzhgan I. Nazarova, Anchalee (Joy) Panigabutra-Roberts, Leslie Preddy, Jahala D. Simuel, and Erica Ann Watson. Kimberly Knight, Amy Lappin, and Eric Suess were nominated from the floor.
Candidates for the 2020–2022 PBA are Erica Herbeson, Sam Helmick, Jack Martin, and Meredith Wickham. Councilor-at-large candidates are Susan Gregory, Michael Gutiérrez, Grace M. Jackson-Brown, kYmberly Keeton, Luis Muñoz Jr., and Romelia Salinas.
The election tellers will be Karen Quash (chair), Marie Pyko, and Victor Baeza.
Mike Marlin, chair of the ALA Resolutions Committee, presented that committee's report (CD#10.2).
A resolution on protecting privacy and safety in coronavirus-related library policy (CD#43) passed. A resolution on developing library security policies in keeping with ALA policy (CD#45) was withdrawn for further review.
Hall recognized the retirement of her predecessor, Mary W. Ghikas, after nearly three decades at ALA and congratulated her on winning this year's Joseph W. Lippincott Award. Ghikas then thanked councilors and bade everyone farewell.
Brown adjourned the meeting at 1:57 p.m.