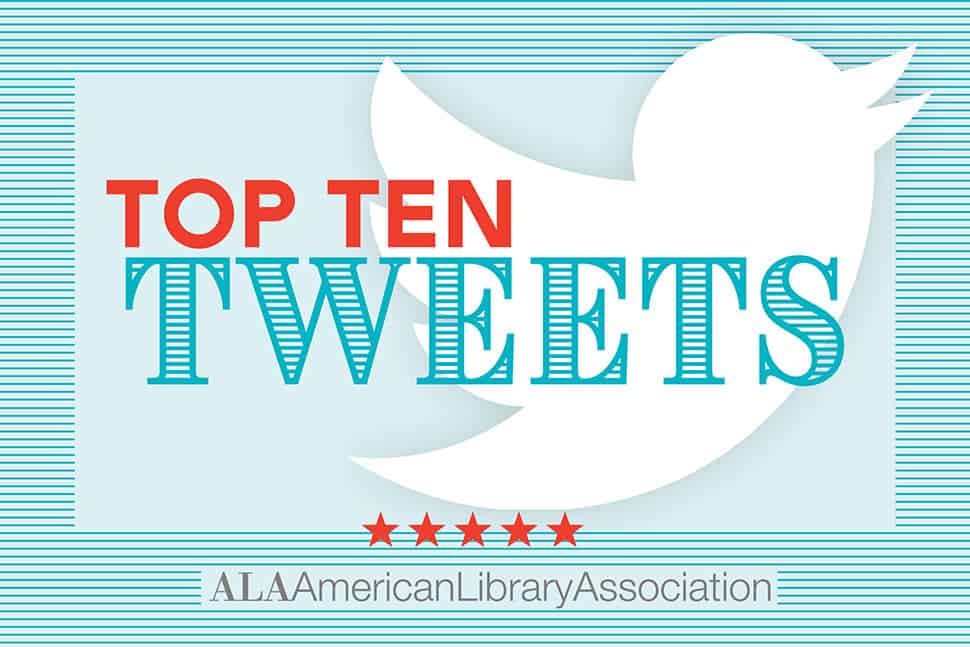 Day three brought sessions, meeting new library professionals and partying hard.
The day started off early with the Coretta Scott King Book Awards breakfast!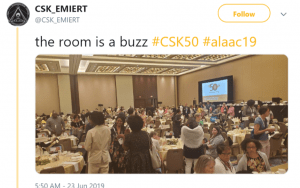 Gave a speech, received an award, did not throw up on stage…
I gotta say, today was a good day. #csk50 #alaac19 #whatadopebirthdaypresent #wonderwhattheywillgivemenextyear pic.twitter.com/SP74twwraM

— Tiffany D. Jackson (@WriteinBK) June 23, 2019
After which, you headed off to some great sessions.
At the @ALA_Booklist Middle Grade Mania panel this afternoon and the conversation between these fabulous authors is so thoughtful! #alaac19 pic.twitter.com/2CxPCuXDCp

— Lindsay Lackey (@LindsayWrites) June 23, 2019
And meet new people from the profession!
Finished my first ALA! Thanks to everyone who asked questions about my group's poster. The best part of librarianship for me is making connections and sharing ideas and info. Loved feeling like a part of the larger #alaac19 conference! pic.twitter.com/Z9RNmlfev0

— Kelsey Brown (@LibKBrown) June 23, 2019
… but not before grabbing a few books on the exhibit floor.
https://twitter.com/msmarythomas/status/1142932378765135872
The President's Program with Nnedi Okorafor was amazing.
https://twitter.com/Nnedi/status/1142938350178975744
https://twitter.com/iamliterate/status/1142877901026660352
Once the evening events started, it was time to make use of the fun ribbons.
Apparently my ribbon said… "Challenge Accepted" #alaac19 pic.twitter.com/K1v7EaVzWU

— Darnice (@darnlibrarian) June 24, 2019
https://twitter.com/MarcieFAtkins/status/1142925594113560581
Yesterday I had the pleasure of hoisting the @aasl Past Presidents Luncheon. I am confident that we have a combined 1,000,000 hours of professional service at the table, and we aren't done yet! #alaac19 pic.twitter.com/WI2qRV0kbW

— Steven Yates (@HeyLibraraman) June 23, 2019
And to our #alaleftbehind folks, expect your totebag collection to grow.
45% of Tote bags given out at #ALA19 are for #alaleftbehind coworkers in return for favors to be decided upon later

— Fake Library Statistics (@FakeLibStats) June 23, 2019