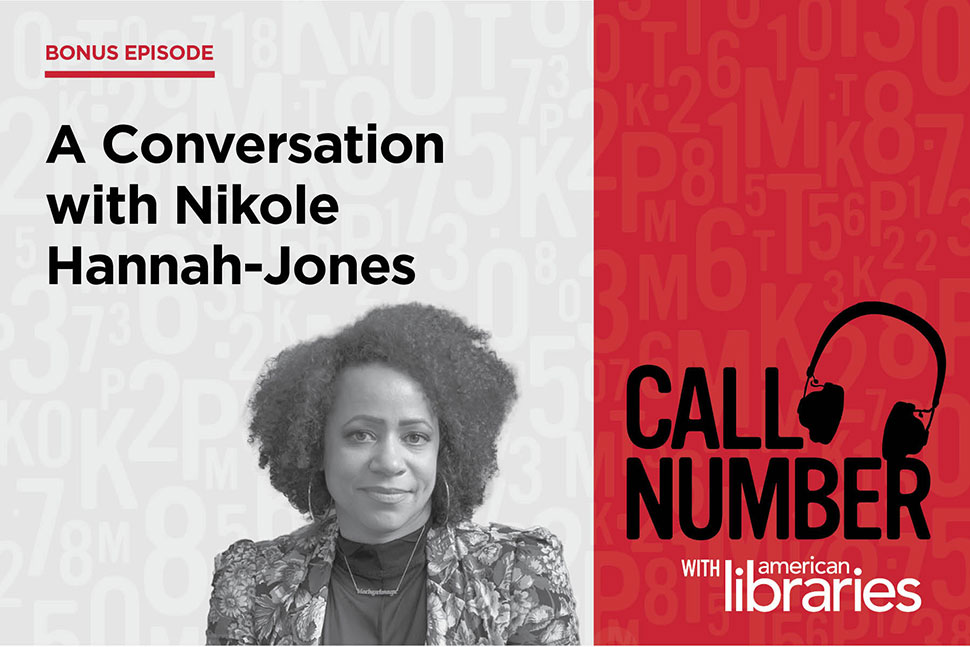 In this special bonus episode, Call Number with American Libraries celebrates Preservation Week (April 25–May 1) by looking at the 1619 Project, a collection of historical records, essays, photos, and audio that aims to reframe the consequences of slavery in the US and highlight the contributions of Black people to the American experience.
American Libraries senior editor and Call Number host Phil Morehart speaks with New York Times journalist Nikole Hannah-Jones, creator of the 1619 Project and honorary chair of Preservation Week, about the project's origins, her team's research, and why community archives are vital to preserving history.
If you have feedback for the podcast team, email us or call 312-857-6761 and leave a message. Tell us what you liked, what you didn't like, or what you'd like to see us cover; we may feature your comment on a future episode. Follow us on Twitter and SoundCloud and leave us a review on iTunes.