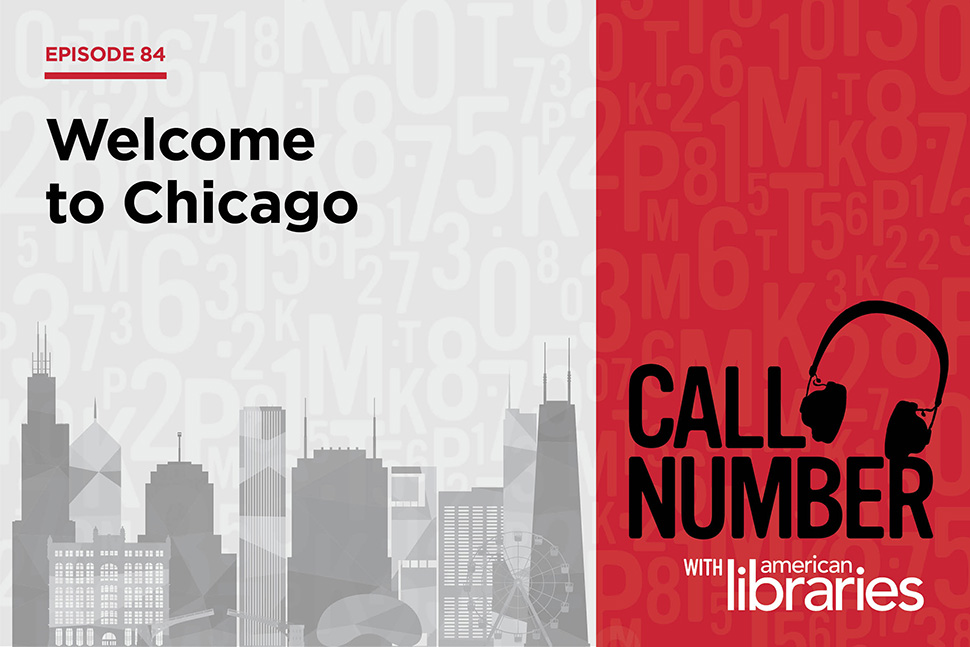 The American Library Association's 2023 Annual Conference and Exhibition will take place in its hometown: Chicago!
In Episode 84 of Call Number, find out where to go, what to see, and what to eat during your visit to the Second City.
First, American Libraries Associate Editor and Call Number host Diana Panuncial speaks with Steve Dolinsky, author of The Ultimate Chicago Pizza Guide: A History of Squares and Slices in the Windy City. He shares his favorite local spots and gives the deep dish on some little-known facts about Chicago pizza.
Next, American Libraries Associate Editor Megan Bennett talks with Suzanne Karr Schmidt, curator of rare books and manuscripts at Newberry Library. They explore the library's Pop-Up Books Through the Ages exhibit, which will be on display during Annual.
Then, Panuncial chats with Liz Mason, manager of Quimby's Bookstore, a longstanding institution specializing in independent and small press books, comics, and zines. They discuss the city's zine scene and how librarians can incorporate these publications into their collections and programming.
Finally, members of the Call Number podcast team, episode guests, and local librarians share their must-do activities for a short Chicago trip.
Is there a story or topic you'd like us to cover? Let us know at callnumber@ala.org. You can also follow us on Twitter and SoundCloud and leave a review on iTunes. We welcome feedback and hope to hear from you soon. Thanks for listening.