"I can do with a picture so much more than I can do with words," said Cece Bell, author of the graphic memoir El Deafo, during the ERT/Booklist Author Forum on Friday at the 2015 ALA Midwinter Meeting & Exhibits.
Bell, who has a hearing disability, explained that simply writing about her experience of growing up with hearing loss didn't "ring true." "I am a terrible descriptive writer," she said. Because describing deafness would involve sound effects, Bell preferred to draw her story. "Being able to tell it in pictures is my way around that," she said.
Bell was joined at the forum by Françoise Mouly, art director at The New Yorker; Jeff Smith, creator of the award-winning comic book series Bone; and Gene Luen Yang, author of the 2007 Printz Award winner American Born Chinese.
Forum moderator Eva Volin, supervising children's librarian for Alameda (Calif.) Free Library, asked panelists about the role of comics in teaching literacy and their intrinsic value as a medium.
Authors were somewhat divided about schoolteachers assigning comics in classrooms.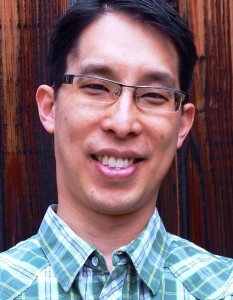 "I think it's nutty," said Yang, sharing that he recently spoke to his sixth-grade son's school about American Born Chinese, which they had read as a class. Because the story deals with race, there's always the question of whether you are perpetuating stereotypes, Yang said. He added that "thoughtful discussions about the issues," like what you get in a classroom, were good though.
Mouly cautioned that cartoons might "appear benign" but may not be appropriate for certain ages or groups. "You need to have labeling, but publishers are still fighting the battle that comics are legitimate," she said. When Mouly and her husband, Art Spiegelman, were publishing Maus in the 1980s, the Holocaust series was anathema because comics were considered silly, she added.
Although Bone is labeled "all ages," Smith said, "I was trying to do something for everybody. I guess I do a children's book for adults." Smith added that cartoonists have begun to regard themselves as authors only in the last 20 years while the public has adopted this viewpoint only in the last 10 years.
On the issue of diversity, Bell said she has received tremendous feedback from children with disabilities who thank her for putting El Deafo in a format they can share. "It isn't just a story of friendship but kind of a manual because it's facing the frustrations that I always face," she said, such as people speaking to her slowly or over-enunciating. Bell added that the book also has resonated with readers who don't have hearing loss. "And now I'm meeting people like me, and I don't get to do that often," she said.
The universal symbols in comics allow people to connect, Mouly said. "You inhabit that character. The abstraction means you have to inhabit the cartoon," she said. "It's a very young medium, just about 100 years or so, and I hope there will be more opportunities for people [like Bell] to find their voice."
Comic books can explore important issues, panelists said. "Ethnic diversity is hard to keep a secret because it's a visual medium," Yang said. "The same issues that face storytellers in other media face storytellers in comics. How do we represent groups we're not a part of authentically? You have to find a balance. We have to be willing to tell stories that we are uncomfortable telling."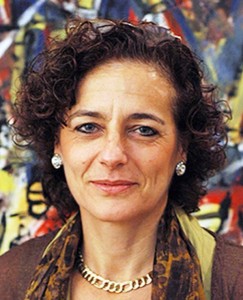 Authors understand the responsibility that accompanies comic books, they said. "As visual people, we deal in stereotypes. You're creating a lot of content with your drawing that people interpret with their own stereotypes. You're creating a dialogue with readers," Mouly said. "Cartoonists not only have the ability, but have the duty, to face the fear of bringing this to the table. Cartoons are a structural medium; you use code all the time. Words tolerate a lot more ambiguity. If it's not how you mean it, don't draw it that way. If there is a failure of communication, it's the cartoonist's fault."
Mouly referenced the recent attacks in Paris at the headquarters of the satirical magazine Charlie Hebdo. Smith responded by pointing out that censorship once was cartoonists' greatest fear. Now there was a "whole new level of messedupness," he said.
On the topic of visual literacy, Yang pointed out, "Certain pieces of information are better represented in images. The visceral power of a simplified image; there's an emotional power of an image beyond text."
Bell added that comics are "a gateway for kids who have trouble reading."
Smith said that visual literacy has "always been a real form of communication." "It's implied that society has been dumbed down because of fast-paced visuals, but I think visual literacy is primal," he said. "We experience each other as visual. It's just life."
Mouly argued that the combination of words and pictures creates sophisticated readers who pay attention to the visual.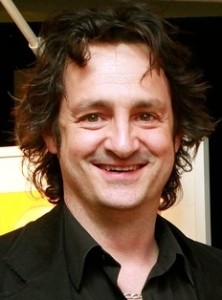 "A film is a passive experience; it's shown at you. Comics are more like a book. You have to engage and use your imagination. You have to imbue them with life," Smith said, adding that he learned to read through comics. "Even as a kid I knew associating comics with illiteracy was wrong because I knew I was reading. There's a little person in there, and I use my brain to turn it on. I think it's wonderful they're in school."
Bell added that even going from panel to panel in a comic strip means you have to use your imagination. "You can make 10 years pass or go somewhere else. The reader has to figure out what happens between the panels," she said.
Mouly said that a comic distills an issue down to its essence. "Talking and advocating for comics is hard. There's bad stuff in comics like other media," she said. "It needs adults who are actually conversant, and we have had no vocabulary until now."
Videos from the Forum:
Courage in Comics
Early influences and Today's Must-Reads
Cece Bell on El Deafo