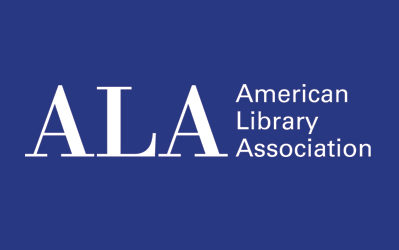 ALA President Julie B. Todaro called the second council meeting to order at 10:01 a.m. Monday morning.
2017–2018 ALA President-Elect James G. "Jim" Neal introduced CD #35–35.2 and CD #37, which amended the 2015 ALA Strategic Directions by adding a fourth Strategic Direction: Equity, Diversity, and Inclusion. The motion to amend passed with no objections.
Bill Sudduth, chair of the Council Tellers Committee, presented a report (CD #10.3) on the election of two Councilors (one chapter and one at-large/division/round table councilor) to serve as Council representatives on the ALA Executive Director Search Committee for a one-year term (2017–2018). Amy Spence Lappin was elected chapter representative, and Mario M. Gonzalez was elected at-large representative.
Christopher J. Corrigan, chair of the ALA Policy Monitoring Committee (PMC), presented a report (CD #17) that moves insertion of language into the ALA Policy Manual that defines a subdivision as a division or roundtable. PMC also moved insertion of language in the Policy Manual that interprets religion in libraries in the Library Bill of Rights.
James R. Rettig, chair of the Constitution and Bylaws Committee, presented a report (CD #25) that recommended that Council place an amendment to the ALA Bylaws on the spring 2017 ballot that defines the number of petition signatures needed to place a candidate on an election ballot. For the positions of President-elect or Treasurer, 200 signatures would be required, and 25 petition signatures would be required for the position of Council-at-Large. The motion passed.
The report recommended that Council place an amendment to the ALA Constitution on the spring 2017 ballot that redefines language regarding requests for affiliation with national and international organizations. The motion passed. The report recommended a request to grant ALA Affiliate Status to Latino Literacy Now. The motion passed.
Luis Herrera, committee member of the International Relations Committee, presenting for absent chair Leslie Burger, presented a report (CD #18) on the 2016 International Federation of Library Associations and Institutions (IFLA) World Congress. Herrera reported that 3,100 library professionals from 140 countries attended the event in Columbus, Ohio, in August 2016.
Herrera reported that, as a part of the second phase of an IMLS grant that provided scholarships for US librarians to attend the IFLA World Congress, the International Relations Office has matched 50 grant fellows with mentors to help them continue to become involved in the global library community. Herrera also provided updates on the ALA-FIL Guadalajara Free-Pass Program, the ALA Cuba Tour, the US-Germany Library partnership, the Sharjah International Book Fair-ALA Library Conference, and Libraries Transform-International.
Ed Sanchez, chair of the ALA Resolutions Committee, presented a report (CD #32) noting that the committee will do more to assist Council in the creation of concise, well-structured, professional resolutions that will allow Council to focus on content rather than minutiae, and will strive to identify and provide guidance around potential policy, by-law, financial, and legal implications earlier in the process.
Martin L. Garnar, president of the Freedom to Read Foundation, presented a report (CD #22) detailing the Foundation's activities since the 2016 Annual Conference, including court cases that it is monitoring and the creation of the Robert P. Holley Fund.
Executive Board Member Peter Hepburn presented resolution on the requirements for future ALA Executive Directors (CD #14), which would amend the educational qualification for the ALA executive director to make an ALA-accredited master's degree or a CAEP-accredited master's degree with a specialty in school library media a strongly preferred by not required educational qualification. After extensive statements by Councilors both in support of and against the amendment, it was not passed after a standing vote count of 75 votes in favor and 78 votes against.
ALA Councilor Christian Zabriskie presented a resolution (CD #31) establishing family/caregiver status as a protected class in ALA volunteer work. The resolution passed, sending it to PMC for review.
ALA Senior Association Executive Director Mary Ghikas presented a report on the ALA Annual Conference remodel (CD #40). The remodel would make the conference more manageable and easier to navigate; reduce campus size; clearly articulate content streams; reduce schedule conflict, and increase financial and environmental sustainability. Statements from Councilors included concerns about the jury selection process for conference programs and the ability for collaboration between units for joint programs.
ALA Executive Director Keith Michael Fiels reported that there were 8,891 paid attendees at Midwinter as of January 22, 2017.